Spring is in the Air
Posted: April 11, 2011 By: Leah Jaffee

Spring is in the air. I took notice the other morning when I woke with my eyes swollen, throat closed, chest and sinuses congested. It's Passover in Seattle, a little later this year than usual. This poses some significant challenges for me. Basically, I'm allergic to most foods with wheat, dairy, soy and especially eggs. I don't have the discipline to stop eating such things so I get by with 24 hour allergy tablets and topical cortizone. Passover cooking and baking, especially in huge quantities, is all about eggs and at Hillel, matzoh meal....and, chocolate. I've no problems with chocolate.
In addition to the food allergies, throw in the environmental pollen and what happens? Pretty much it all brings me to my knees, sneezing. I'm sure you've learned that it is much better to sneeze into your elbow. Not in the kitchen; I sneeze into my knees. Yesterday, trying to prepare for a dinner party, I found myself abandoning the kitchen to my crew. I couldn't stop sneezing. Sending someone to the store for cold tablets, I took those and the allergy pills as I didn't know if I had an allergic reaction or a cold coming on. Sitting in a comfy chair in the building waiting for everything to kick in, I rub my eyes and start to feel the tears and burn. Running into the rest room, I see that my eyes are swelling shut, my face is red and puffy, dinner is in an hour.
Thanks to my crew, everything goes to plan. My sneezing has long stopped but everything has that far away look. I'm reading lips to hear people. I've OD'd on the allergy tablets and want to go home. My lead server keeps telling me that the client wants to take pictures with me, so does her husband the birthday boy! Yikes. I try to freshen up, put on a smile and go for the photo op. I never want to see those pictures!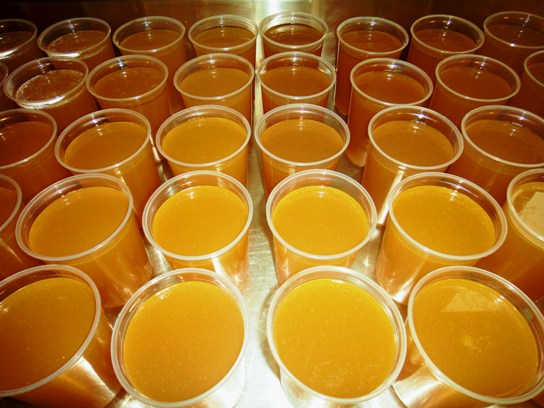 Passover chicken soup for the freezer
I leave my crew to finish the event and head home. Dropping onto the couch, I decide that Monday is going to be a paperwork and get organized day. Passover is next week. I have to get the game plan done because by Tuesday, I won't think. I'll just do....for the next 2 weeks.
Waking up, I get as far as the couch. I email Rabbi Aryeh that today is the day to get his personal Passover wrapped up...and, BTW, can you drop some of the chicken soup in the freezer to me? Real chicken soup, the cure all! It is 2:00 pm, I'm just off the couch. I have my stash of chicken soup, a Coke and I'm hopeful. I haven't sneezed all day. I haven't taken a cold tablet or allergy pill. Sounds still echo in my head and things still look far away....everything except Passover!