We are consistently voted "The Best Kosher Caterer" by local JTNews readers. Since my Orthodox conversion 18 years ago, I am dedicated to elevating the expectations consumers have about kosher food. The community has been supportive of my catering service in a way that goes beyond business as usual.
It is my good fortune to be from Seattle, a city renown for its foodies and eclectic social conscience. Within this Jewish community, we have a long-standing Ashkenazi and Separdi blend of food and ritual. I learn from some of the best Jewish mothers in the city ~ young and old! Through the pages of this website and over time, I look forward to expanding my own learning of the foods Jews eat; classic and trendy, vegetarian and vegan, gluten-free and dairy free.....and, all kosher.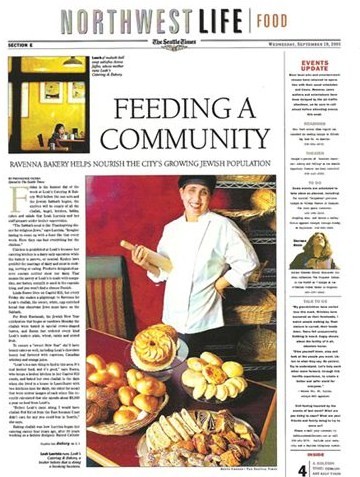 All aspects of Jewish life are expressed with food, both traditional and trendy. Kashrut adds layers of holiness and meaning. Join me in a community of Jewish cooks who are excited to share their regional specialties and global perspectives on food in a Jewish context. Become a Supporting Member ~ its' FREE! Build your profile, share your recipes and feel free to contact me with questions, requests and comments.
May we all be blessed for the love we share through food ~ Leah

Happy Chinese New Year! Happy Super Bowl! Go Hawks!
Posted: February 2, 2014

I have tons of work to do. It is a gloriously sunny day, as opposed to the "cloud glare" of yesterday. That's my daughter's term for Seattle's bright sunless days....and, Happy Birthday, Rebekah! And, Happy Groundhog's Day....no wonder it feels like a national holiday here in the city. So much to celebrate. Happy Rosh Chodesh Adar!

Of course, the biggest to do in Seattle is over the Super Bowl game. Even people like me, who aren't avid fans, are nervous and doing whacky things like getting manicures with blue and green polish. Possibly the die-hard fans are resentful of the newly converted. Get over it!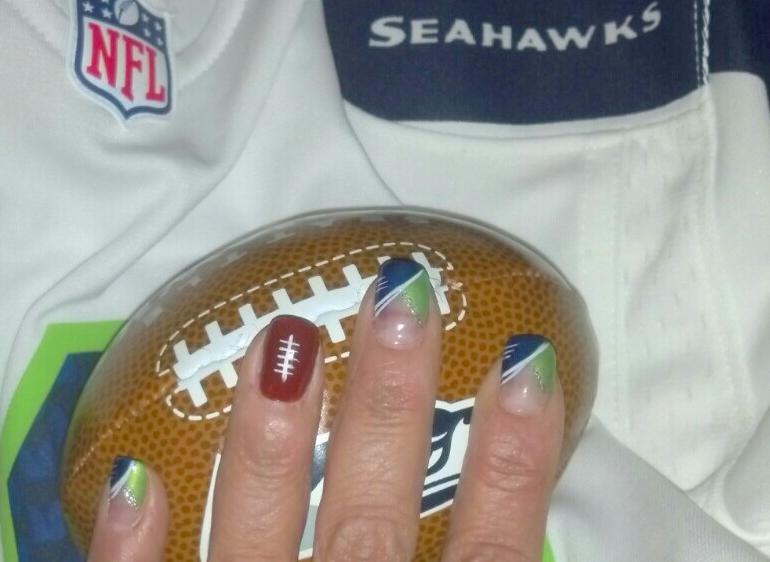 This is my sister Teri's hand.