Our mission at Leah's Catering is to craft a premier event experience that meets our client's goals and budgets, exceeds their expectations, and provides their guests with a lasting, positive memory.
Contact Leah at 206.985.2647 or email Leah@LeahsCatering.com for a personal consultation.
Leah's Catering is a full service catering company which has been serving the local Jewish community since 1997. We offer gourmet kosher catering for your most important events. Enjoy flavors from around the world that are skillfully handcrafted and beautifully presented.
Your life cycle and social events require close attention to detail, delicious fresh cuisine, and the kind of caring, expert service Leah's professional staff is known to provide. As a boutique catering business, Leah's Catering executes each event with seamless focus.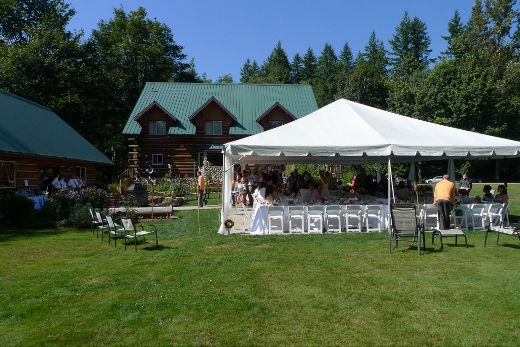 Wedding at Wallace Lodge, Gold Bar Washington
Each event is unique. Please use this website to visually grasp the range of Leah's passion for fun and fabulous food. For a private consultation regarding your catering needs, please call Leah directly at 206.985.2647. Thanks!