Hermolis Kosher Airline Food
Posted: February 21, 2011

Clearing stacks of recipes and papers from various tables, I came across a mini brochure from Hermolis. They provided 5 of 6 kosher airline meals served on my flights to and from Bali. I have to give them a shout out for outstanding food. Flying Cathay Pacific is always a treat, even in coach. The Hermolis meals, especially when the entree was heated enough, were a welcome break from the tuna, rice crackers, almonds, fruit...and chocolate covered raisins I'd been eating for days.
Apparently, one can order Hermolis meals for hotels, etc. I'm going to keep that in mind. www.Hermolis.com
On the way from Bali to Hong Kong, I was lucky to have not only an empty seat next to me, but also a young woman from Canada on the aisle. At 28, she is my daughter's age. Jewish, we had a chance to talk about her external travels through Indonesia and her spiritual journey inward. Feeling a need to settle down, her Jewish identity was asking some tough questions of her. Coming from a small town, there isn't a community to support a rich Jewish lifestyle. As a foodie, "ninja princess" has many dietary restrictions for health and social issues. My kosher meal gave us the opportunity to talk about how kosher was another way to raise our consciousness about food and our connection to Judaism.
"Ninja Princess" is a very cool young woman and I want to find a nice Jewish young man for her. Smart, attractive, well traveled, willling to relocate and settle down...and cooks like a ninja! Let me know if you think of anyone.


Jet Lag Reflections
Posted: February 14, 2011

My sister and brother in law spared me a 10 hour layover in Vancouver and picked me up there last night. Dropping me home in Seattle, my sister then drove back north an hour to her home. Thank you, thank you! I was able to unpack and rustle around until about 2:00 am. However, I was unable to get up until after 2:00 pm today, my body resisting the notion that a person can travel 1/2 the world in a day. Now I'm up late, my piles of work organized for the week ahead. I'm putting Bali behind me as events, Purim, Passover and further development of this site loom.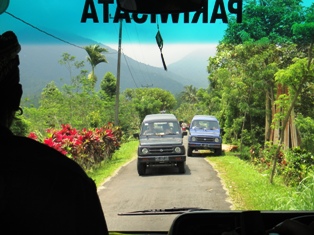 Homeward Bound
Posted: February 13, 2011

Our group toured to Ubud, a popular tourist destination touted to be a bit more artistic than the local beach scene. I don't know...at first glance I thought Park City, Utah or Lahaina, Hawaii - but, it really was just another mass of tourists fighting broken narrow sidewalks risking their lives to get to the other side of the street. I should be more positive but how much shopping can people do? There was one incredible experience to be had: a massage in the most fabulous setting.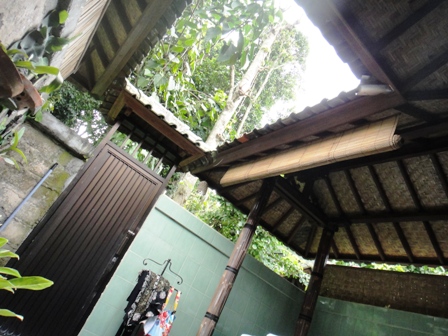 The Bali Group
Posted: February 8, 2011

I've been in Bali for a week and have left the hotel ONCE! This is odd but I've been in seminar from 10:00 until 6:00 pm. I refuse to go out in the dark and since I'm keeping kosher, I don't have any reason to run around looking for places to eat.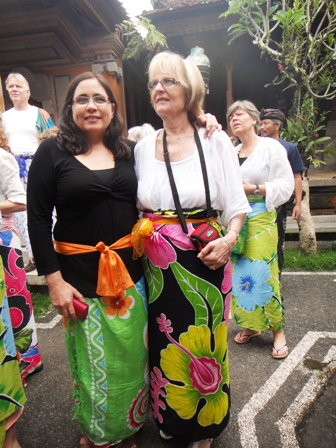 Karen from Australia
I did join the group for an all day excursion up into the center of the Island. I didn't quite have the same experience as the others as I didn't feel comfortable taking part in a blessing ritual and a dip in the 'mikveh' followed by another blessing ritual performed by a Balinese high priest. I find that the ritual practice of Judaism is elegant and meaningful...no need for spiritual sightseeing. So, I spent considerable time wandering the small village and wandering the temple compound. Bali is a 3rd world country so, despite its mystery and intrigue, poverty is prevalent and it feels ostentatious to even walk about.


Bali Massage
Posted: February 6, 2010

Once again I'm perched on the balcony overlooking the hotel lobby so I may access the Internet. It is almost 7:00 pm, dark seeps through the window and I dare not go out. A week in Bali and I can't do it. I tried it last night, venturing over to the spa for a massage. Winding my way through the grounds to the particular building housing the spa, I marvel at both the scenery and the fact that I've been here a week and have not ventured very far. I'm too afraid. This is a clearing in the jungle.