Dennis Warshal Cooks Kosher for Leah
Posted: December 23, 2012

It's year end, and what a year it has been. Business is, thank G-d, busy and busier. My only regret is not having had as much time to cook, post, write and make videos. There is always next year; G-d willing! I am planning a schedule and hope to stick with it. What inspires me? Those who try my recipes and let me know how things turn out.
I'm thrilled to know that Dennis Warshal has begun a new Chanukah tradition at his home; Spring Rolls! He has shared some photos and I'm honored to show them here. Dennis is a sculptor, custom florist and event ambiance designer. And, apparently, food stylist.


Leon Israel Bakes - and ROCKS!
Posted: October 2, 2012

The first days of Sukkot are just over; dry weather with only a hint of fall in the air grace the day while the golden orb of a harvest moon shoots light through the pine boughs of the sukkah. Yontif couldn't be more perfect. I find myself wishing that I didn't have to work chol moed. Too bad, we're working every minute that isn't yontif proper or Shabbat. Ignoring my phone messages tonight but going through emails, I happen upon one sent by a reader in Florida.
Leon Israel sends me a photo of some of his holiday baking; awesome Sephardic style challah rolls and biscochos. They are beautiful; I truly see the love that shapes the dough. Leon writes that he has been making biscochos for 50 years ~ seriously, Leon and his baked goods rock. Thanks for making my yontif!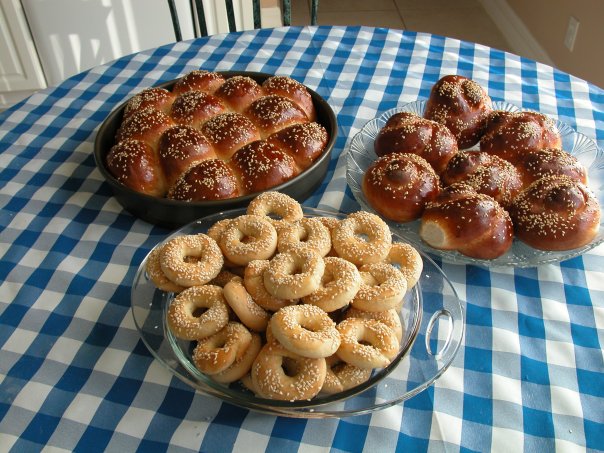 Shana Tova and Thank You
Posted: September 15, 2012

Shabbat is just out. Since closing the bakery, Rosh Hashana baking madness is modulated. I'm empathetic to everyone in the food business erev yontif; it'll be a long night. I'm only cooking for 100 people tomorrow. Rarely feeling like going into work after Shabbat ends, tonight is no different. I can go in at 5:00 am and get done what needs to be done before yontif, HaShem willing. I'm looking forward to sitting with friends and family tomorrow night. Before that, I'm anticipating the wonderful smell of challah, honey cake and apple cakes I'm baking in the morning.
I'd like to thank all of my readers for using my recipes. A special thanks to those who write and tell me of their successes baking and cooking. My catering business has been crazy this past year; busy, busy. I appreciate that readers continue to check out the site even when my posts are less frequent. I hope the recent uploading of videos inspires many of you to bake. I'm having fun doing them.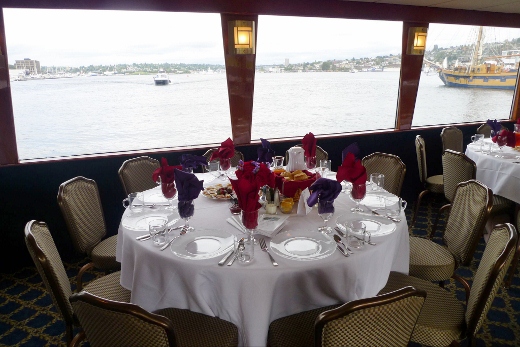 She's Back!
Posted: July 4, 2012

Great news for both Leah's Catering and LeahCooksKosher.com. Cleo is back! Bringing her infectious energy as chef and talented food stylist, I look forward to playing in the kitchen with her. This is a picture from the past ~ we'll need to update our photos.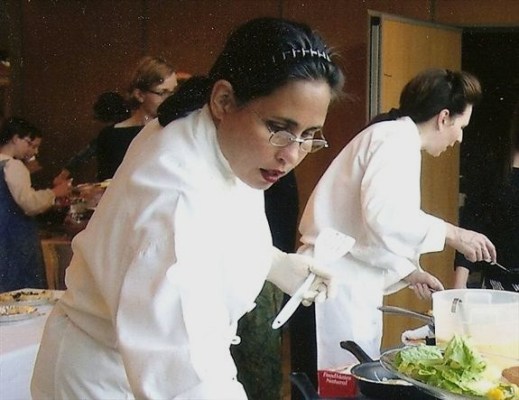 Welcome back Cleo ~ we love you!


Thanks, Sam!
Posted: March 18, 2012

It's 4:00 pm and I know that for some March Madness has set in; I'm working on pre-Passover insanity. Readers want new recipes for the holiday and they are coming. That said, I must order ingredients for my upcoming 1800+ meals or there won't be anything to use in cooking. In order to clear my brain, I need to clear my email accounts. I was looking for this email in my files earlier and here it is in the 'inbox'.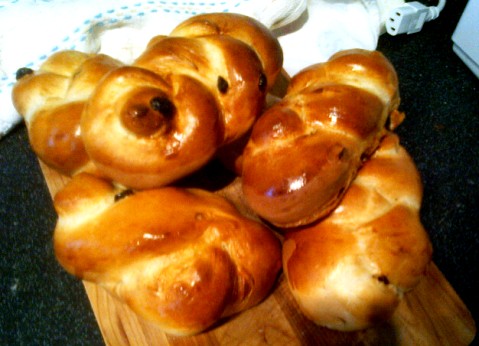 Sam's challah rolls