QFC - University Village Kosher Spirits
Posted: January 5, 2013

I usually wander into liquor stores about once a year around Honey Cake season. I'm far too much of a control freak to let alcohol gain a foothold on my psyche. A little of the low alcohol content Bartenura's Moscato d'Asti now and then at shul is nice. But then, that whole designated walker thing is an issue when you live 2 miles away.
One couldn't even buy beer on Sunday between 2:00 am and noon or something crazy like that up until very recently. I find that out when I need beer for beer batter fish and chips. Brother. Feeling humiliated and demeaned as I'm chastized for attempting to purchase alcohol, it is unseemly to get belligerent. It has been said that sleep deprivation has the same affect as a high blood alcohol content. Hard to argue that I look like I do because I cooked all night....and, oh by the way where I go to pray everyone drinks and that was yesterday. Yes, I'm not much fun sober and I don't think it would be any better if I drank.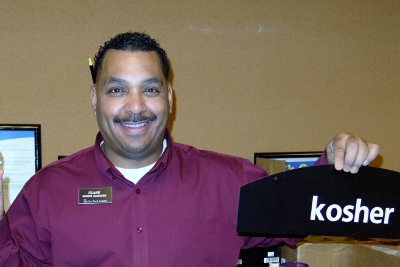 Kosherfest 2012
Posted: November 17, 2012

Kosherfest, an amazing tradeshow of who's who in the kosher food business, proceeds last week in Seacaucus, New Jersey despite the havoc brought on by hurricane Sandy. While areas of New Jersey are demolished, the Meadowlands Exposition Center is surprisingly unscathed.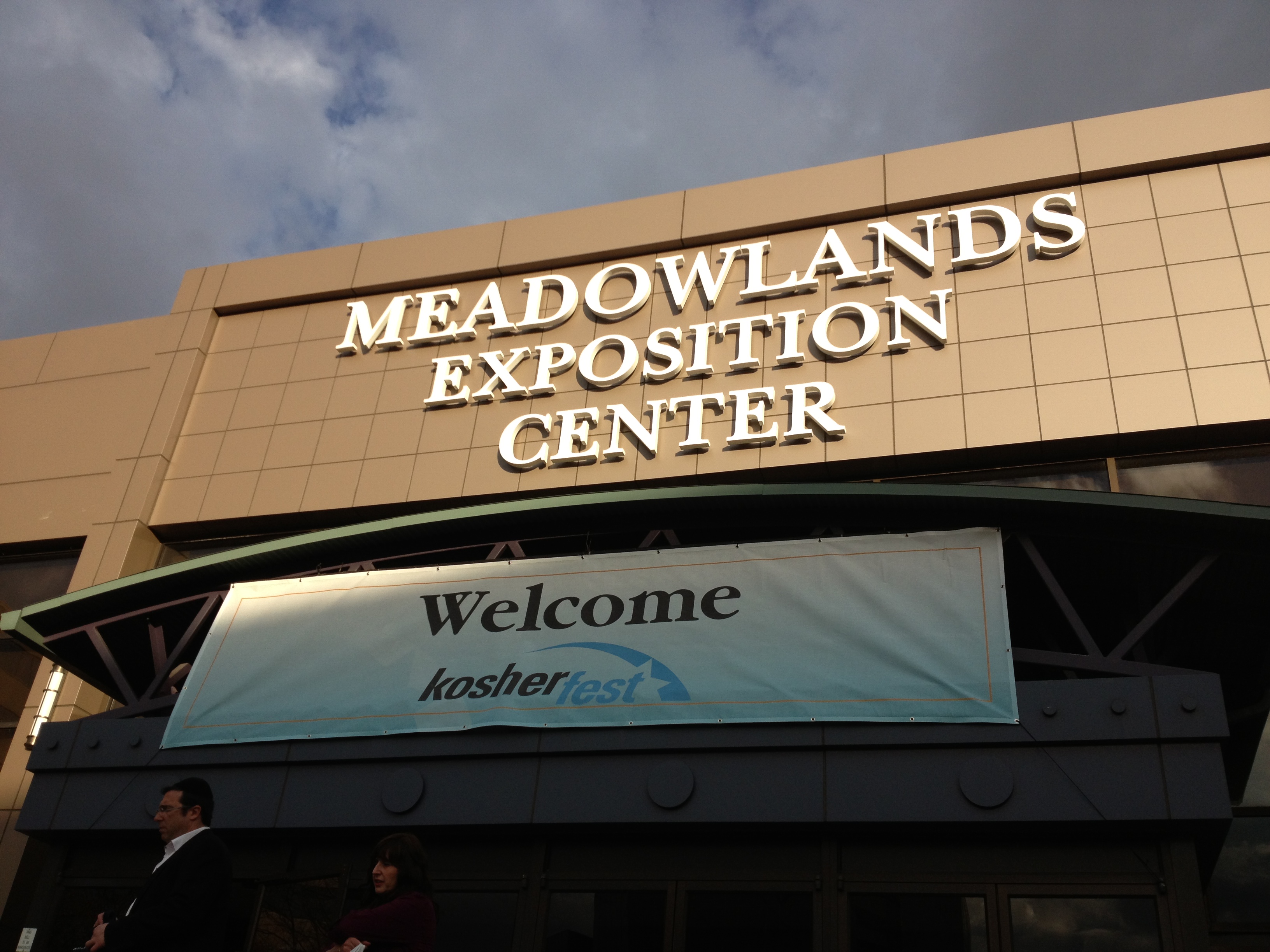 Having attended Kosherfest in years past, I decide it would be fun to get a booth and join the party. Two years after launching LeahCooksKosher.com, it is time to research kosher products and see what's new. Eager to fill my "kosher products pantry", we upload the winners of the Kosherfest New Products contest. I'll write more about those later; that said ~ my personal favorite is Jack's Gourmet Facon. Sizzling sample, hot off the grill, had me fooled. Yum-yum!


Maximus-Minimus
Posted: May 16, 2012

Catering kosher in Seattle requires a ton of running around in a 12 mile loop. Smaller events need a little of this, a little more of that....all kosher, of course. Large events aren't much different. Food distributers don't carry much kosher. My shopping list is divided into 5 - 7 stops. Shopping is part of the process and, it takes a trained eye to always check for the hechsher. Benoit is great at all that running around especially when I need to be in the kitchen. Otherwise, my 'half day off' is spent in the van driving here and there in search of not only what I need, but new products.
A very special place in town is Pacific Food Importers. The owner is an older Italian who has been bringing foods from his homeland for decades. PFI is a distributer but I rarely need a truckload of anything. The warehouse, down the street from the retail outlet, is just another quick stop on the loop. The store is most understated fun and has morphed into a second-hand showcase of Italian/Mediterranean specialty foods. Their 30 foot cold case of exotic cheeses is impressive even if off limits.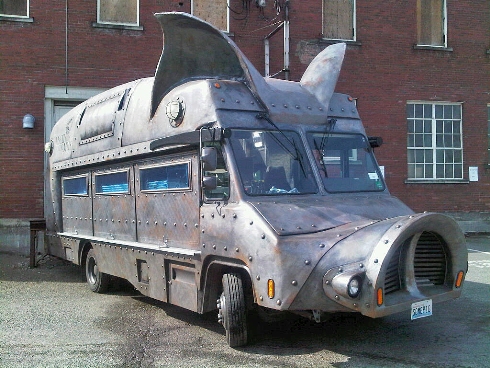 Maximus-Minimus


Ready for Passover
Posted: March 29, 2012

There is something to be said for tradition; makes doing something over and over again that much easier. It's been a crazy busy first quarter catering. Cleaning for Passover was supposed to be an easy breeze as the University of Washington was on spring break last week. Less hectic in the kitchen, I start to strategize the clean.
With the end of Purim comes a more deliberate way of moving about the kitchen. Odds and ends of miscellaneous ingredients are either used, discarded or set aside to be given away. Every motion includes a minor nod towards the end goal of a spotless kitchen.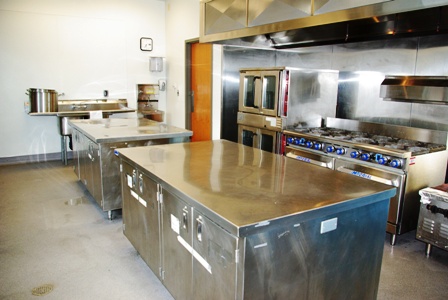 Oodles of Kugels
Posted: May 31, 2011

I'm a week behind in my life and frantically trying to catch up. Walking through the big box store today shopping for yet 3 more events, I decide that I need to get ahead of the game. Holiday after holiday may pass me by over the next couple of months....I'm heading straight to Rosh Hashana....soon. First, I want to post the results of the Kugel Throwdown that happened last week at Hillel. A joint effort of the Washington State Jewish Historical Society and JConnect, 15 contestants throw their kugels into the ovens. I learn a lot about kugels as I supervise the cooks in the kitchen.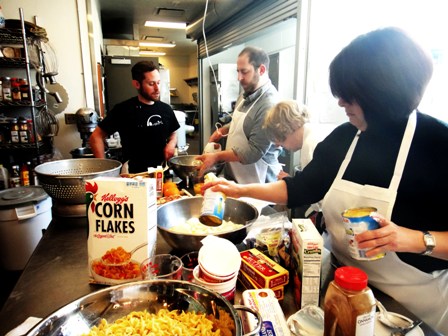 Guest Chef Joel Gamoran with his sous chef, and Carol with Joanne