Prosperity Corner - Where are you?
Posted: February 28, 2011

February is gone. I spent half of it in Bali and the other half jet lagged. I only catered one event this month, this past Shabbat and now February is over. In between flopping from bed to sofa, I did manage to sound upbeat on the phone to potential clients, "Sure, send me an email with the details and I'll get right back to you!" Yesterday, after uploading the hamentachen recipe, I decide that I should print all those emails and review the details.


Whats for dinner?
Posted: February 24, 2011

My 16 year old, Aviva, calls at 6:45 pm and wants to know when I'm coming home from work. Her girlfriend has gone home sooner than I expected, I need to be mom. I tell her that I'm finishing up the THREE HUNDRED blintzes for the Kiddush lunch this Shabbat and I'll be home by 7:30. She wants to know what's for dinner?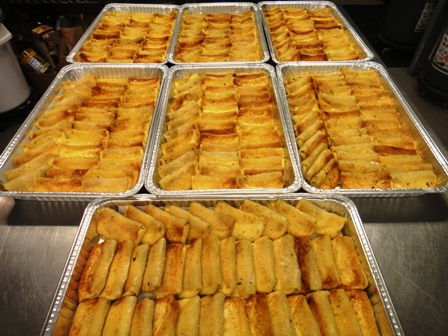 Hermolis Kosher Airline Food
Posted: February 21, 2011

Clearing stacks of recipes and papers from various tables, I came across a mini brochure from Hermolis. They provided 5 of 6 kosher airline meals served on my flights to and from Bali. I have to give them a shout out for outstanding food. Flying Cathay Pacific is always a treat, even in coach. The Hermolis meals, especially when the entree was heated enough, were a welcome break from the tuna, rice crackers, almonds, fruit...and chocolate covered raisins I'd been eating for days.
Apparently, one can order Hermolis meals for hotels, etc. I'm going to keep that in mind. www.Hermolis.com
On the way from Bali to Hong Kong, I was lucky to have not only an empty seat next to me, but also a young woman from Canada on the aisle. At 28, she is my daughter's age. Jewish, we had a chance to talk about her external travels through Indonesia and her spiritual journey inward. Feeling a need to settle down, her Jewish identity was asking some tough questions of her. Coming from a small town, there isn't a community to support a rich Jewish lifestyle. As a foodie, "ninja princess" has many dietary restrictions for health and social issues. My kosher meal gave us the opportunity to talk about how kosher was another way to raise our consciousness about food and our connection to Judaism.
"Ninja Princess" is a very cool young woman and I want to find a nice Jewish young man for her. Smart, attractive, well traveled, willling to relocate and settle down...and cooks like a ninja! Let me know if you think of anyone.


Why Did the Chicken Cross the Road?
Posted: February 20, 2011

Jet lag combined with a desire for my vacation to never end left me able to only accomplish the necessary this past week. Finalizing Passover at Hillel, I realize we are eight weeks out from the holiday. There is a spectrum across the Jewish world of how this holiday is observed; some being far more stringent than others. Living in a Chabad community during my conversion, I adopted some of the traditions of this group. After I married, gebrokts (any wet matzoh) was avoided until the last day of the holiday, the 8th day. Doing the Hillel community project for the past 7 years, I've gotten used to using matzoh meal and such during the first 7 days.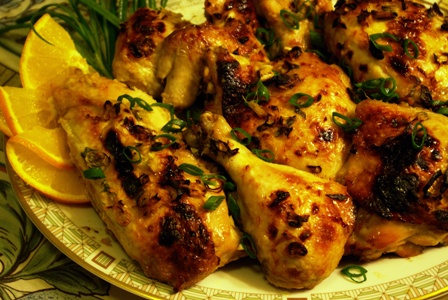 Jet Lag Reflections
Posted: February 14, 2011

My sister and brother in law spared me a 10 hour layover in Vancouver and picked me up there last night. Dropping me home in Seattle, my sister then drove back north an hour to her home. Thank you, thank you! I was able to unpack and rustle around until about 2:00 am. However, I was unable to get up until after 2:00 pm today, my body resisting the notion that a person can travel 1/2 the world in a day. Now I'm up late, my piles of work organized for the week ahead. I'm putting Bali behind me as events, Purim, Passover and further development of this site loom.