We are consistently voted "The Best Kosher Caterer" by local JTNews readers. Since my Orthodox conversion 18 years ago, I am dedicated to elevating the expectations consumers have about kosher food. The community has been supportive of my catering service in a way that goes beyond business as usual.
It is my good fortune to be from Seattle, a city renown for its foodies and eclectic social conscience. Within this Jewish community, we have a long-standing Ashkenazi and Separdi blend of food and ritual. I learn from some of the best Jewish mothers in the city ~ young and old! Through the pages of this website and over time, I look forward to expanding my own learning of the foods Jews eat; classic and trendy, vegetarian and vegan, gluten-free and dairy free.....and, all kosher.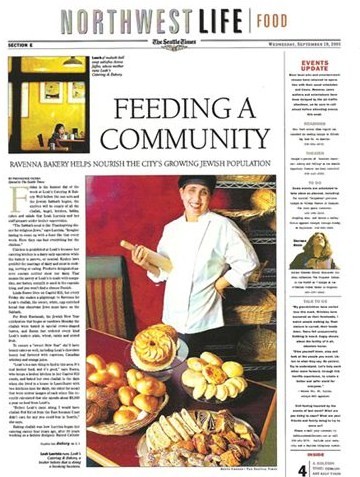 All aspects of Jewish life are expressed with food, both traditional and trendy. Kashrut adds layers of holiness and meaning. Join me in a community of Jewish cooks who are excited to share their regional specialties and global perspectives on food in a Jewish context. Become a Supporting Member ~ its' FREE! Build your profile, share your recipes and feel free to contact me with questions, requests and comments.
May we all be blessed for the love we share through food ~ Leah

Ready for Passover
Posted: March 29, 2012

There is something to be said for tradition; makes doing something over and over again that much easier. It's been a crazy busy first quarter catering. Cleaning for Passover was supposed to be an easy breeze as the University of Washington was on spring break last week. Less hectic in the kitchen, I start to strategize the clean.
With the end of Purim comes a more deliberate way of moving about the kitchen. Odds and ends of miscellaneous ingredients are either used, discarded or set aside to be given away. Every motion includes a minor nod towards the end goal of a spotless kitchen.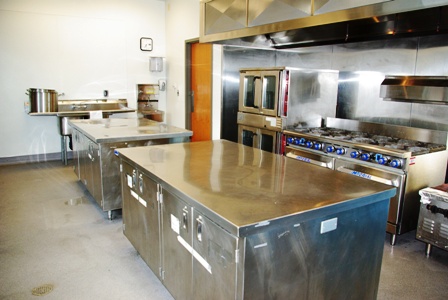 Thanks, Sam!
Posted: March 18, 2012

It's 4:00 pm and I know that for some March Madness has set in; I'm working on pre-Passover insanity. Readers want new recipes for the holiday and they are coming. That said, I must order ingredients for my upcoming 1800+ meals or there won't be anything to use in cooking. In order to clear my brain, I need to clear my email accounts. I was looking for this email in my files earlier and here it is in the 'inbox'.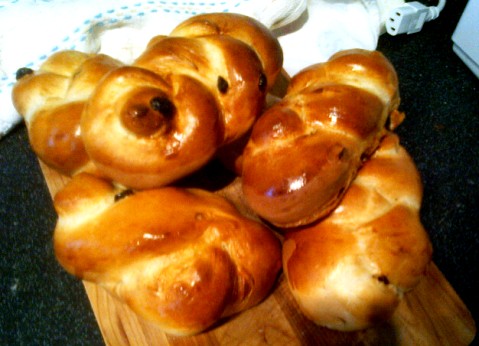 Sam's challah rolls