Passover - Done!
Posted: April 24, 2011 By: Leah Jaffee

Passover looms ahead once December rolls around. Menus, estimated numbers, and the game plan are pretty much completed by the start of the secular year. January and February plod along with their deep winter sleepy schedules. A few weeks out from Purim, the anxiousness starts to creep in and Passover begins to press harder against my consciousness.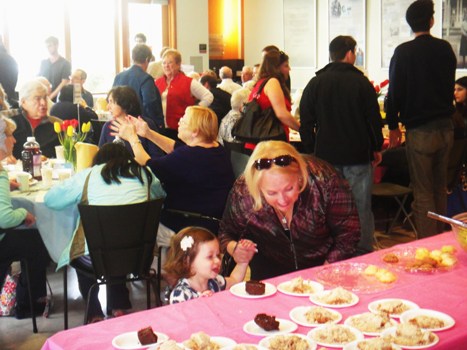 This year, just for fun, I added 2 catering events to the schedule a week before Passover. The final phase of this website is due to launch and I needed more cash to cover the programming. I'll be the first to admit that possibly, just possibly, I over did it. But, here we are on the other side of the craziness and I'm alive to report the detail. Today, I finished up things in the kitchen for tomorrow's matzoh ball contest. While I was doing that, the rest of the Passover cooking equipment went back into hibernation.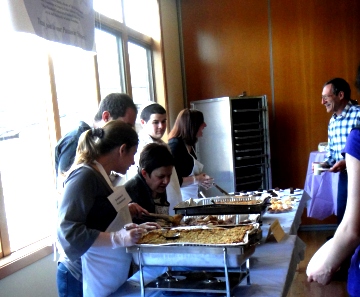 I had to laugh the other day, or I would have cried. I'm right in the final stages of wrapping up Shabbat dinner and Kris comes into the kitchen. Kris has been at Hillel forever and for not being Jewish, knows more about kosher for Passover than most Jews. She coordinates the Passover meal program at Hillel with me, I do kitchen and she does (amongst other things) the front of the house service. Working with volunteers, she doesn't get to scream and yell like I do. At any rate, she comes into the kitchen when I'm seeing the light at the end of the tunnel. I'm almost done. I'm hearing the soundtrack from "Rocky" in my head, I can do this. I'm envisioning myself giving one of those end zone fist pumps as I cross the final yard line. Kris interrupts my reveling and says, "Did you see how Passover falls out next year? First Seder is a Friday night...that means possibly more lunches, Shabbat dinner will be the last days.........."
I can't hear her. I doing the wave in my head. I'm almost done!