Parve Roasted Vegetable Tarts

I make lots of tarts, savory and sweet, pareve or dairy. My Basic Pie Crust recipe is so simple and versatile that throwing together a crust is no big deal. Last fall, posting a roasted vegetable tart with goat cheese, Debbie Levitin tells me that she's waiting for my parve savory tart recipe. At the bakery, we sold pareve savory tarts. I think of Debbie as I'm making these tarts last Friday. It isn't about a recipe for the filling, it is about guidelines.
Needing 3 tarts for a brunch, I rummage through the diary equipment storage room for tart pans. I have 11" rounds, 8" rounds, 10" rectangles, and mini individual tins. I then remember making large 1/2 sheet pan, or jelly roll pans, of savory tarts last summer. Closing the door, I head to my disposable storage. This is a 'to-go' order, 1/2 sheet pans will be much easier.
Shopping for ingredients, I toss eggplant, zucchini, summer squash, colored peppers, Vidalia sweet onions, tomatoes and basil into the cart. This isn't a big project so I'm shopping retail. The cost is huge for fresh produce. I consider doing cheese in the tarts but realize it would cost another $50 for kosher cheese. This project is a favor for a client working with a not for profit. Cheese doesn't fit the budget. I wonder about families, large families, and how they cope with these prices. I pass the cherry display, $5.99 a pound. At minimum wage, someone would have to work at least an hour for one of the pre-packaged bags. It seems insane.
So, what is going into YOUR savory tart? What do you have laying around? What do you need to use up before it goes bad? Purchase a few more vegetables like leeks or baby spinach if necessary. Wash, slice, wilt or roast in the oven with a little olive oil and salt and pepper. Blind bake a tart shell, add roasted veggies and a mixture of egg, milk (regular or soy), flour, salt and pepper. Bake. Serve with a nice Greek Salad and you have a great, light summer lunch or dinner....and, a great way to use up all the odds and ends in the refrigerator.
Kosher Status:
Parve
Number of servings:
8 - 10
Main Ingredient(s):
Eggs
Preparation Time:
01:00
Cooking Time:
00:40
Skill Level:
2

(1 Easy - 5 Hard)

Estimated POINT value:


Ingredients:


1/2 Basic Pie Dough Recipe (enough for 11" tart pan)
8 cups assorted raw veggies, sliced

6 eggs

2 cups of soy milk (or milk if you want real dairy)

1 teaspoon salt

1/2 teaspoon pepper

3 tablespoons flour
Optional:
5 ounces of grated or sliced cheese (for dairy)


Steps:


| | |
| --- | --- |
| | Use 1/2 of the Basic Pie Dough recipe and make an 11" round crust. Chill for a few minutes. |
| | |
| --- | --- |
| | Remove the crust from the fridge and line it with foil. Fill with pie weights or use beans. I use garbanzo beans reserved only for this purpose. |
| | |
| --- | --- |
| | Bake the pie shell at 375' for about 10 - 15 minutes until the edges start to lightly brown. Remove from the oven and let sit, weights and all, for about 5 minutes. Remove the foil and weights. Place the crust back into the oven until light golden brown. |
| | |
| --- | --- |
| | Prep your vegetables by slicing and oven roasting with a little olive oil, salt and pepper. You could also just saute diced vegetables on the stove top. If you use a green like spinach, wilt it in a little boiling water and drain well. |
Arrange the vegetables into the baked tart shell. When using something like basil, I usually cover the herb with a final layer of vegetables to prevent it from blackening during baking.

Combine the soy milk, eggs, flour, salt and pepper and whisk well. Pour over the vegetables until just below the crust crimp.

Bake at 375' until the center is cooked through and the tart is lightly browned. If it begins to get dark too soon, cover with foil. Uncover during the last 5 minutes of baking.


Recently viewed recipes:



Parve Roasted Vegetable Tarts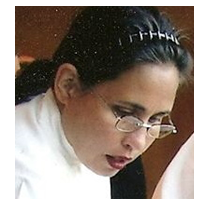 About Leah
Hi! Thank you for stopping by to watch me, Leah, cook kosher. I've been the owner operator of my boutique catering firm in Seattle, Leah's Catering, for the past 14 years.
Read more...
Leah's Blog

Aviva Makes Aliyah and The Sandwich Generation

Happy Chinese New Year! Happy Super Bowl! Go Hawks!

Tradition! Fun with the Seattle International Film Festival

Where Have I Been in My Life???

Making Kosher Salads

Blog Categories
Leah's Kosher Pantry

View what is in the pantry
Recipes

Appetizers
(44)

Appetizers - Dips and Sauces
(11)

Appetizers - Starter Courses
(10)

Beverages - Cold
(1)

Breads - Yeast
(10)

Breakfast Pastries
(7)

Dessert - Frostings
(6)

Desserts - Cakes
(13)

Desserts - Cookies and Brownies
(29)

Desserts - Dairy
(42)

Desserts - Pareve
(71)

Desserts - Pies and Tarts
(14)

Desserts - Tea Breads, Quick Breads
(8)

Desserts and Baked Goods - Gluten Free
(18)

Main Dish - Beef
(7)

Main Dish - Dairy
(3)

Main Dish - Eggs and Fritattas
(6)

Main Dish - Fish
(11)

Main Dish - Poultry
(14)

Main Dish - Vegetarian and Vegan
(9)

Salads - Dressing
(8)

Salads - Fruit
(4)

Salads - Grains & Legumes
(7)

Salads - Green
(1)

Salads - Pasta and Rice
(10)

Salads - Potatoes and Eggs
(5)

Salads - Vegetable
(15)

Side Dishes - Kugels and Souffles
(7)

Side Dishes - Potatoes and Vegetables
(17)

Side Dishes - Rice, Grains and Pasta
(7)

Soups, Stews and Cholent
(9)
Special Considerations

Dairy-Free Recipes
(230)

Gluten-Free Recipes
(134)

High Fiber Recipes
(18)

Low-fat Recipes
(11)

Nut-Free Desserts Recipes
(48)

Vegan Recipes
(101)

Vegetarian Recipes
(207)
Holidays

Rosh Hashana Recipes
(23)

Yom Kippur Recipes
(3)

Sukkot Recipes
(26)

Simchat Torah Recipes
(9)

Chanukah Recipes
(20)

Tu B'shevat Recipes
(16)

Purim Recipes
(9)

Passover Recipes
(44)

Lag Ba'omer Recipes
(6)

Shavuot Recipes
(24)

Shabbat Recipes
(34)
Cookbook Library

New Releases

Jewish Classics

Other Favorites
Kitchen Gadgets

Essentials

Small Appliances
Chef Of The Week

Barbara Williamson
Congratulations to our chef of the week.