Terms and Conditions of Use Notice
Last updated: May 22, 2011
Welcome to LeahCooksKosher.com (the 'Web site'). Please read this Terms and Conditions of Use Notice ("Notice") carefully before using the Web site. By viewing or otherwise using this Web site (example: as a Supporting Member), you agree that you are 13 or older and agree to the LeahCooksKosher privacy policy and to the Terms and Conditions of use in this Notice.
We reserve the right in our sole discretion to change, modify, add, or delete portions of this Notice at any time. We will provide notice of such changes only by posting the udated Notice on or Web site and changing the "last updated" date posted above. You should check back on ocassion to see if there have been any changes to this Notice. If there is any major change, we'll send an email to our current subscribers for review, whereby you'll have the opportunity to reaffirm your agreement.
If you have any questions regarding the use of this Web site, please contact Leah directly at Leah@LeahsCatering.com or use the "Contact Leah" button on the homepage of the Web site.
Privacy Policy
LeahCooksKosher supports protecting your privacy. Please review our Privacy Policy below before registering as a Supporting Member as the process requires sharing personal information.
USER REGISTRATION
(A) In order to access or use some of the features of the Web site, you will have to become a Supporting Member. Those who are not 13 years old and above are not allowed to become Supporting Members. Do not submit personal information to LeahCooksKosher.com if you are younger than 13 years of age.
(B) In order to become a Supporting Member, you must register using true, accurate and complete information. During registration, you will use your real name, city and state/country in which you reside. Once registered you become a Supporting Member (a "Member"). You will login into the Web site with your email address and a password. You may change your password at any time. As a Member, you gain access to areas of the Web Site not available to other non-registered users. You are responsible for safeguarding and maintaining the confidentiality of your Membership. You are solely responsible for activity that occurs under your Membership, whether or not you have authorized the activity. You agree to notify LeahCooksKosher.com immediately by emailing Leah@Leahscatering.com in the event of any breach of security or unauthorized use of your Membership.
(C) By becoming a Member, you create your own private Profile and Community of "Friends" and "Groups". All the activity within your Membership pages are private unless you agree to become "Friends" and join "Groups" with other Members. If you elect to become Friends or a Group Member, your profile activity becomes shared with those Friends and Group Members. You may also delete Friends or opt out of Groups at any time without reason or cause. The Web site does not vouch for ANY Supporting Members. You are solely responsible for the Friends and Groups you associate with.
(D) LeahCooksKosher strives to create a global community of cooks. At your discretion, you may choose to interact with other members of the Web site community or not. You may request to be Friends or a Group Member. Acceptance of your invitation is at the sole discretion of the other party or Group administrator. You also have the ability to accept or reject Friend or Group requests.
(E) The Web site does not sell or exchange any information about its Members.
(F) The Web site encourages Members to report any suspected abusers of the LeahCooksKosher community objectives. We want this Web site to be a safe space for Members.
Proprietary Rights
I. Content
All Web site materials, including, without limitation, the LeahCooksKosher logo, design, text, graphics, other files, and the selection and arrangement thereof (collectively "Content") are teh proprietary property of LeahCooksKosher or its affiliates or licensors. You may elctronically copy and print to hard copy portions of this Web site for the sole purpose of using materials it contains for informational and non-commercial, person use only, provided you keep all copyright or other proprietary notices intact. Any other use of Content, including any commerical use, reproduction for purposes other than described above, modification, distribution, republication, display, or performance, without the prior written permission of LeahCooksKosher, is strictly prohibited.
II. Trademarks
"LeahCooksKosher.com," "LeahCooksKosher," and other trademarks on this Web site are trademarks of LeahCooksKosher or its affiliates or licensors, and may not be copied, imitated or used, in whole or in part, without the prior written permission of LeahCooksKosher. In addition, all page headers, custom graphics, button icons, and scripts are service marks, trademarks, and/or trade dress of LeahCooksKosher, and may not be copied, imitated, or used, in whole or in part, without the prior written permission of LeahCooksKosher. All other trademarks, registered trademarks, product names and company names or logos mentioned on the Web site are the property of their respective owners.
All rights not expresssively granted herein are reserved.
Hyperlinks
You are granted a limited, nonexclusive right to create a hyperlink to the homepage or recipe homepage of this Web site only, provided the link does not portray LeahCooksKosher or any of its products and services in a false, misleading, derogatory, or otherwise defamatory manner. This limited right may be revoked at any time. You may not use, frame or utilize framing techniques to enclose any LeahCooksKosher trademark, logo, or other proprietary information, including the images found at this Web site, the content of any text, or the layout/design of any page or form contained on any page of the WEb site, without written consent from LeahCooksKosher. Except as noted above, you are not conveyed any right or license, by implication or otherwise, in or under any patent, trademark, copyright, or proprietary right of LeahCooksKosher or any third party.
Third-Party Content and Services
LeahCooksKosher may provide hyperlinks to sites such as search engines and content of third parties ("Third-Party Content") as a service to those interested in this information. LeahCooksKosher does not monitor or have control over any Third-Party Content. LeahCooksKosher does not endorse or adpt any Third-Party Content and can make no guarantee as to its accuracy or completeness. LeahCooksKosher does not warrant the accuracy of any information contained on, and undertakes no responsibility to udate or review, any Third-Party Content. Users use these hyperlinks and Third-Party Content contained therein at their own risk.
LeahCooksKosher does not sell email addresses to other companies.
Submissions
(A) By submitting, disclosing, or offering any recipe, review, image, video, "favorites" list, comments, feedback, postcards, suggestions, ideas, notes, drawings, concepts, and other information, content or material, or other item (all referred to as "Submitted Item") to LeahCooksKosher, either online or offline and whether or not solicited by LeahCooksKosher, you hereby grant to LeahCooksKosher an irrevocable, nonexclusive, perpetual, worldwide, royalty-free right and license to use, display, publically perform, modify, reproduce, publish, distribute, make derivative works of, sublicense, and otherwise commercially and non-commerically exploit your Submitted Items and all compyright, trade secret, trademark, or other intellectual property rights therein, in any manner or medium now existing or hereafter developed (including but not limited to print, film, or electronic storage devices), and the exclusive right to use, display, publicly perform, modify, reproduce, publish, distribute, make derivative works of, sublicense, and otherwise exploit all such materials on commercial websites, without compensation of any kind to you or any third party.
You hereby represent and warrant (1) you have all necessary right, power, and authority to grant the license set forth herein to your Submitted Item, and (2) your Submitted Item does not violate, misappropriate, or infringe any copyright, trade secret, trademark or other intellectual property right of any third party.
Publication or use of any Submitted Items is at the sole discretion of LeahCooksKosher. LeahCooksKosher is under no obligation to publish or use any Submitted Item. If your Sumbitted Item is published, used and/or posted on the Web site or otherwise used by LeahCooksKosher, we may include your name and Supporting Member profile link in conjunction with such poublication, posting, or use. By submitting, disclosign, or offering a Submitted Item, you hereby grant LeahCooksKosher the right to use your name in connection with the publication, use or posting o fyour Submitted Item. You must include your full name and email address with your Submitted Item so we can contact you if we have any questions about your Submitted Item. Personal email addresses are never published by LeahCooksKosher. Due to constraints such as time, Web site space, and other considerations, Supporting Member submissions are considered in advance of non-Members.
User Conduct
This Web site includes discussion forums and other interactive areas, including, but not limited to, Supporting Membership Profiles that include Personal, Community and Group comment exchanges, recipe and photo storage, and other interactions. All forums and interactive exchanges shall be used only for non-commercial purposes. You are solely liable for any material uploaded or tansmited to the discussion forums or interactive areas of this Web site from your Supporting Membership. You agree not to use the Web site to do any of the following:
1. Upload, post, email, tansmit, distribute or otherwise publish any message, information, text or other material ("Material") that may be considered to be unlawful, harmful, libelous, tortious, defamatory, obscene, vulgar, pornographic, indecent, lewd, harassing, threatening, invasive of privacy or publicity rights, abusive, inflammatory, hateful, or racially, ethnically or otherwise objectionable;

2. Upload or transmit any material that would constitute or encourage a criminal offense, violate the rights of any party, or that would otherwise create liability or violate any local, state, national or international law, including, without limitation, the regulations o fthe U.S. Securites and Exchange Commission, any rules of any securites exchange such as the New York Stock Exchange, the American Stock Exchange, or the NASDAQ;

3. Upload, email, transmit, or otherwise make available any Material that might infringe any patent, trademark, trade secret, copyright, or other intellectual or proprietary right of any party;

4. Impersonate any person or entity or otherwise misrepresent your affiliation with a person or entity;

5. Without LeahCooksKosher's written persmission, distribute, publish or make available any unsolicited or unauthorized promotions, advertising or solicitations of funds, goods or services including junk mail, span and chain letters;

6. Harm minor in any way;

7. Upload, post, email, transmit, or otherwise make available any Material that contains software viruses or any other computer code, files, or programs designed to interrupt, destroy or limit the functionality of any computer software or hardware or telecommunications equipment.
Disclaimer
THIS WEB SITE AND THE CONTENT AVAILABLE ON IT ARE PROVIDED ON AN "AS iS" AND "AS AVAILABLE" BASIS WITHOUT WARRANTIES OF ANY KIND, EITHER EXPRESS OR IMPLIED, AND YOU AGREE USE OF THIS WEB SITE AND/OR ITS CONTENT IS AT YOUR SOLE RISK. LEAHCOOKSKOSHER DISCLAIMS ALL WARRANTIES, EXPRESS OR IMPLIED, INCLUDING, BUT NOT LIMITED TO, IMPLIED WARRANTIES OF MERCHANTABILITY, FITNESS FOR A PARTICULAR PURPOSE, TITLE AND NON-INFRINGEMENT. LEAHCOOKSKOSHER DOES NOT REPRESENT OR WARRANT MATERIALS ON THIS WEB SITE ARE ACCURATE, COMPLETE, RELIABLE, CURRENT OR ERROR-FREE. LEAHCOOKSKOSHER DOES NOT REPRESENT OR WARRANT THIS WEB SITE OR ITS SERVER(S) ARE FREE OF VIRUSES OR OTHER HARMFUL COMPONENTS. YOU ACKNOWLEDGE YOUR USE OF THE WEB SITE AND CONTENT IS AT YOUR OWN RISK.
LeahCooksKosher reserves the right to change any and all Content contained on the WEb site at any time without notice. Reference to any products, services, processes, or other information, by trade name, trademark, manufactureer, and supplier or otherwise does not constitute or imply endorsement, sponsorship or recommendation thereof by LeahCooksKosher.
Limitation of Liability
IN NO EVENT SHALL LEAHCOOKSKOSHER OR ITS AFFILIATES, OR ANY OTH THEIR OFFICERS, DIRECTORS, EMPLOYEES, AGENTS, OR SUPPPLIERS BE LIABLE FOR ANY DIRECT, SPECIAL, INCIDENTAL, INDIRECT OR CONSEQUENTIAL DAMAGES, OR ANY OTHER DAMAGES OF ANY KIND, INCLUDING BUT NOT LIMITED TO, LOSS O FUSE, LOSS OF PORFITS OR LOSS OF DATA, WHETHER IN AN ACTION IN CONTRACT, TOTR (INCLUDING, BUT NOT LIMITED TO, NEGLIGENCE), OR OTHERWISE, ARISING OUT OF OR IN ANY WAY CONNECTED WITH HTE USE OF, OR INABILITY TO USE, THIS WEB SITE OR CONTENT CONTAINED N, OR ACCESSED THROUGH, THIS WEB SITE, EVEN IF LEAHCOOKSKOSER HAS BEEN ADVISED OT HE POSSIBILITY OF SUCH DAMAGES. Some jurisdictions do no allow the limitation or exclusion of liability for incidental or consequential damages, so some of the above may not apply to you.
Indemnification
You agree to defend, indmnify and hold harmless LeahCooksKosher, it affiliates, and all of their officers, directors, agents, suppliers, and licensors from and against any and all claims, damages, cost and expenses, including attorney's fees, arising from or related to your use of the Web site or any Materials or Submissions you provide, including, but not limited to, any claim by a third party that any Materials or Submissions infringe or violate such third party's rights or interests.
Removal and Disclosure
We reserve the right to, at our sole discretion, remove, take down, destroy or delete any Material and Submissions at any time and for any reason, including, but not limited to Material and Submissions, that we deem inappropriate or which we believe might subject us to liability. We may access, use and disclose transaction information about your use of our Web site, and any Material and Submissions transmitted by you via or in connection with our Web site, to the extent permitted by law, in order to comply with the law (e.g., a lawful subpoena); to initiate, render, bill and collect for our products and services; to protect our rights or property, or to protect users of our Web site from fraudulent, abusive, or unlawful use of our Web site. Inidrect or attempted violations of this Noitce or any related policy, guideline or agreement, and actual or attempted violations by a third party on your behalf, shall be considered violations of this agreement by you.
Applicable Law
These terms and conditions shall be governed by and construed in accordance with the laws of the State of Washington,, without regard to its choice of law principles to the contrary. you agree any action at law or in equity arising out of or relating to these terms and conditions shall be filed only in the state and federal courts residing in King County, Washington, and you thereby irrevocable and unconditionally consent and submit to the exlusive jurisdiction of such courts over and suit, action, or proceeding arising out of this Notice.
Termination
LeahCooksKosher reserves the right, without notice and in its sole discretion at any time, to terminate your license to use this Web site, to block or prevent future access to and use of the Web site, and to remove and discard any Material and Submissions.
Serverability
If any provision of this Notice shall be deemed unlawful, void, or for any reason unenforceable, then that provision shall be deemed severable from this Notice and shall not affect the validity and enforceability of any remaining provisions.
Supporting Member Services
Some freatures of or services provided through the Web site require a fee-based Supporting Membership (all fee based service users are referred to as "Supporting Members") If you elect to become a Supporting Member you understand that your membership is personal to you and the members of your household. You may not transfer or make available your account name and password to others, including without limitation your co-workers and friends. Any distribution by you of your account name and password may result in cancellation of your membership without refund.
Supporting Membership Services may change over time without prior notice.
Confidentiality
All information supplied by you to LeahCooksKosher.com during registration is subject to the Privacy Policy.
Cancelling Supporting Member Services
You may terminate all Supporting Membership Services at any time by contacting Leah@LeahsCatering.com. If you have a dispute with us relating to the Web site or the Supporting Membership Services, you may cancel the Supporting Membership. We appreciate your Supporting Membership and encourage you to contact Leah directly should an issue arise. Otherwise, the cancellation of your Supporting Membership is your only alternate remedy with respect to any such dispute you may have with LeahCooksKosher. We will attempt to cancel your membership withing 48 hours of receiving your request. Any such termination or cancellation is subject to the no-refund policy described below.
Please remember that if we determine, in our sole discretion, that you are not complying with any terms or conditions of this Notice, the Privacy Policy, or other terms and conditions on the Web site, we reserve the right to terminate your Supporting Membership. Upon any termination or cancellation of your Supporting Membership, we may immediately deactivate or delete your membership related services, features and content.
Payment
Prices for Supporting Memberships exclude all applicable taxes and telecommunications charges, unless expressly stated otherwise and are in the form of US dollars. To the extent permissible under law, you are responsible for any applicable taxes, whether or not they are listed on your receipt or statement. If you purchase Supporting Membership, you agree to pay, using PayPal, the applicable fees and taxes (if any) set forth on this Web site.
Automatic Renewal of Supporting Membership
We reserve the right, upon prior notice to you, to change the amount of any fees and to institute new fees, effective at the end or your current supporting membership period. All recurring charges for automatic renewal for Supporting Membership are process through PayPal, as per your agreement with PayPal at the beginning of your membership registration. To cancel automatic payments, please go to your PayPal account and deactivate any recurring payments to LeahCooksKosher. If payment cannot be charged through PayPal or if payment is charged back for any reason, LeahCooksKosher reserves the right to either suspend or terminate your access to the Supporting Members services.
We want you to be happy. Please contact Leah@LeahsCatering.com if you have any questions or issues regarding payment.
Limitation of Liability
LeahCooksKosher.com is not responsible for any problems or technical malfunction of any telephone network or lines, computer online systems, or providers, computer equipment, software, failure of any email or redemption to be received by LeahCooksKosher.com on account of technical problems or traffic congestion online or on the Internet or at any web site, or any combination thereof including any injury or damage to entrant's or any ohter person's computer related to or resulting from downloading any materials consistent with us of LeahCooksKosher.com.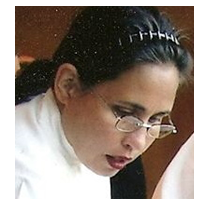 About Leah
Hi! Thank you for stopping by to watch me, Leah, cook kosher. I've been the owner operator of my boutique catering firm in Seattle, Leah's Catering, for the past 14 years.
Read more...
Leah's Blog

Aviva Makes Aliyah and The Sandwich Generation

Happy Chinese New Year! Happy Super Bowl! Go Hawks!

Tradition! Fun with the Seattle International Film Festival

Where Have I Been in My Life???

Making Kosher Salads

Blog Categories
Leah's Kosher Pantry

View what is in the pantry
Recipes

Appetizers
(44)

Appetizers - Dips and Sauces
(11)

Appetizers - Starter Courses
(10)

Beverages - Cold
(1)

Breads - Yeast
(10)

Breakfast Pastries
(7)

Dessert - Frostings
(6)

Desserts - Cakes
(13)

Desserts - Cookies and Brownies
(29)

Desserts - Dairy
(42)

Desserts - Pareve
(71)

Desserts - Pies and Tarts
(14)

Desserts - Tea Breads, Quick Breads
(8)

Desserts and Baked Goods - Gluten Free
(18)

Main Dish - Beef
(7)

Main Dish - Dairy
(3)

Main Dish - Eggs and Fritattas
(6)

Main Dish - Fish
(11)

Main Dish - Poultry
(14)

Main Dish - Vegetarian and Vegan
(9)

Salads - Dressing
(8)

Salads - Fruit
(4)

Salads - Grains & Legumes
(7)

Salads - Green
(1)

Salads - Pasta and Rice
(10)

Salads - Potatoes and Eggs
(5)

Salads - Vegetable
(15)

Side Dishes - Kugels and Souffles
(7)

Side Dishes - Potatoes and Vegetables
(17)

Side Dishes - Rice, Grains and Pasta
(7)

Soups, Stews and Cholent
(9)
Special Considerations

Dairy-Free Recipes
(230)

Gluten-Free Recipes
(134)

High Fiber Recipes
(18)

Low-fat Recipes
(11)

Nut-Free Desserts Recipes
(48)

Vegan Recipes
(101)

Vegetarian Recipes
(207)
Holidays

Rosh Hashana Recipes
(23)

Yom Kippur Recipes
(3)

Sukkot Recipes
(26)

Simchat Torah Recipes
(9)

Chanukah Recipes
(20)

Tu B'shevat Recipes
(16)

Purim Recipes
(9)

Passover Recipes
(44)

Lag Ba'omer Recipes
(6)

Shavuot Recipes
(24)

Shabbat Recipes
(34)
Cookbook Library

New Releases

Jewish Classics

Other Favorites
Kitchen Gadgets

Essentials

Small Appliances
Chef Of The Week

Barbara Williamson
Congratulations to our chef of the week.