Cookbook Library
Over the years, cookbook resources are inspirational for both my catered events and private meals. After converting, The Spice and Spirit Cookbook became the go to volume for recipes and general reading about holidays and halacha. When unfamiliar with a particular specialty, I know that I can find a traditional recipe that is tried and true. Indeed, this book is the backbone of the bakery items we sell over the years. Challah, kugels, rugelach all had their beginnings in The Spice and Spirit Cookbook.
Only books which I own and highly regard will make this list. Many of my copies are so battered and worn I'm happy to see them available on Amazon.com, used or new so I can replace them. In compiling this list, I note how many I purchased in the late 1990's and how few I've added since. At some point, it is only necessary to blend and adapt this or that to create something with a twist of originality. However, I commit to staying current and have a number of new books to try. Watch for these new additions to the library.
Over time I'll review these books and list my favorite recipes from the volume. I include cookbooks that are new releases, Jewish classics and other favorites. At times, frustrated by skipping over all the treif recipes in non-kosher cookbooks, I'm tempted to rely only on the kosher books. However, there are fun and tasty recipes to glean from other books so I include them here. I also have some old classics from the 1960's, like the McCall's Cookbook, that contain timeless classics suitable for the kosher cook.
Feel free to share your favorite books and recipes with me. I'm always up for trying something new!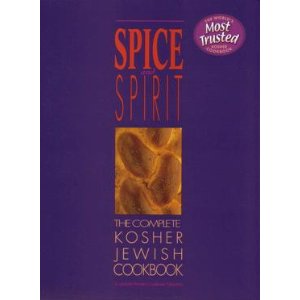 New Releases

Jewish Classics

Other Favorites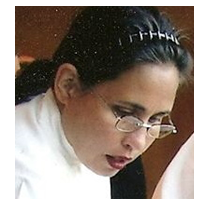 About Leah
Hi! Thank you for stopping by to watch me, Leah, cook kosher. I've been the owner operator of my boutique catering firm in Seattle, Leah's Catering, for the past 14 years.
Read more...
Leah's Blog

Aviva Makes Aliyah and The Sandwich Generation

Happy Chinese New Year! Happy Super Bowl! Go Hawks!

Tradition! Fun with the Seattle International Film Festival

Where Have I Been in My Life???

Making Kosher Salads

Blog Categories
Leah's Kosher Pantry

View what is in the pantry
Recipes

Appetizers
(44)

Appetizers - Dips and Sauces
(11)

Appetizers - Starter Courses
(10)

Beverages - Cold
(1)

Breads - Yeast
(10)

Breakfast Pastries
(7)

Dessert - Frostings
(6)

Desserts - Cakes
(13)

Desserts - Cookies and Brownies
(29)

Desserts - Dairy
(42)

Desserts - Pareve
(71)

Desserts - Pies and Tarts
(14)

Desserts - Tea Breads, Quick Breads
(8)

Desserts and Baked Goods - Gluten Free
(18)

Main Dish - Beef
(7)

Main Dish - Dairy
(3)

Main Dish - Eggs and Fritattas
(6)

Main Dish - Fish
(11)

Main Dish - Poultry
(14)

Main Dish - Vegetarian and Vegan
(9)

Salads - Dressing
(8)

Salads - Fruit
(4)

Salads - Grains & Legumes
(7)

Salads - Green
(1)

Salads - Pasta and Rice
(10)

Salads - Potatoes and Eggs
(5)

Salads - Vegetable
(15)

Side Dishes - Kugels and Souffles
(7)

Side Dishes - Potatoes and Vegetables
(17)

Side Dishes - Rice, Grains and Pasta
(7)

Soups, Stews and Cholent
(9)
Special Considerations

Dairy-Free Recipes
(230)

Gluten-Free Recipes
(134)

High Fiber Recipes
(18)

Low-fat Recipes
(11)

Nut-Free Desserts Recipes
(48)

Vegan Recipes
(101)

Vegetarian Recipes
(207)
Holidays

Rosh Hashana Recipes
(23)

Yom Kippur Recipes
(3)

Sukkot Recipes
(26)

Simchat Torah Recipes
(9)

Chanukah Recipes
(20)

Tu B'shevat Recipes
(16)

Purim Recipes
(9)

Passover Recipes
(44)

Lag Ba'omer Recipes
(6)

Shavuot Recipes
(24)

Shabbat Recipes
(34)
Cookbook Library

New Releases

Jewish Classics

Other Favorites
Kitchen Gadgets

Essentials

Small Appliances
Chef Of The Week

Barbara Williamson
Congratulations to our chef of the week.