Tradition! Fun with the Seattle International Film Festival
Posted: January 2, 2014 By: Leah Jaffee

It's a new fiscal new year. Envisioning this week as a major opportunity to tie up the old and organize the new, my ugly chest cold of the past month is resurgent and I become a lump on the couch for 5 days. Detective Sturgis and Dr. Alex Delaware keep me company closing case after case of distasteful homicides compliments of Jonathan Kellerman. The President is on vacation, maybe war and famine is too: news is light. At some point, I'm a multitasking page turner and channel surfer. Tea steams my reading glasses as I watch Johnny Manziel play the field. Please HaShem! Don't turn me into a football fanatic; I really don't have time!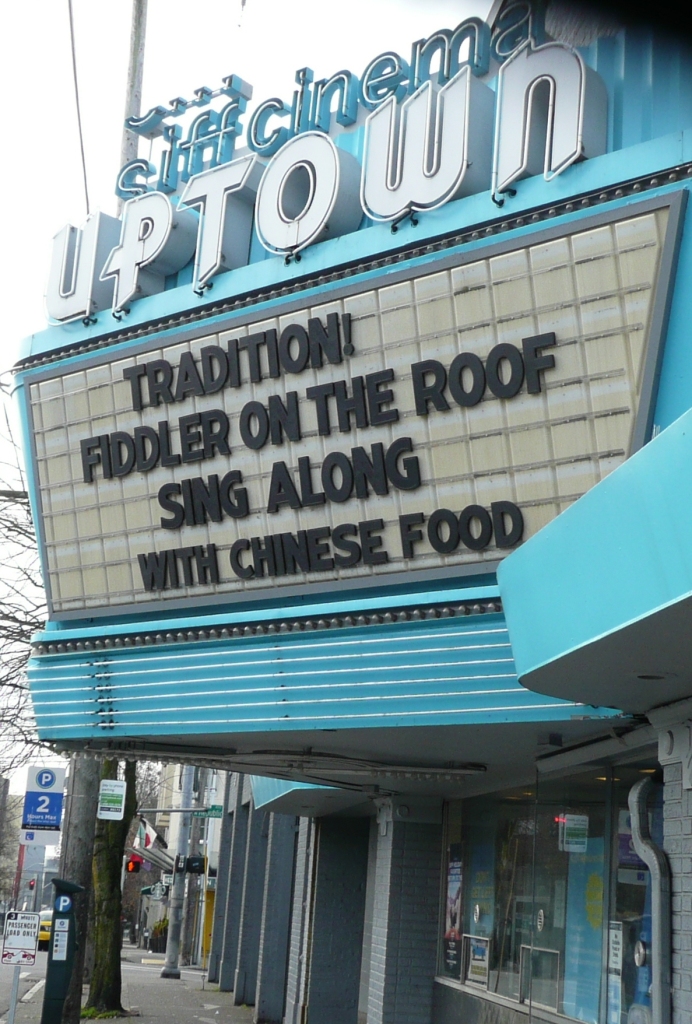 My sister sends me photos of a project I took on last week. The Seattle International Film Festival continues a tradition of showing "Fiddler on the Roof" - with audience participation in singing the classic show tunes. My crew spends hours and hours making containers of Asian Noodle Salad with Tofu and Vegetables. It's a donation but I agree to do it because it is such a crazy idea. 500 people pack the theater, wall to wall chopsticks digging into pagoda decorated boxes.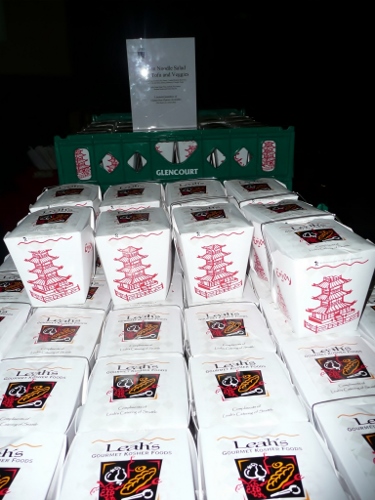 In exchange, SIFF offers me an ad on their slide show before the movie. Hmmm. A friend gets me thinking bigger - this is SIFF - this is video. I counter the offer hoping they'll let me so a very short 'commercial'. They agree to entertain the idea since my cooking videos are high quality productions thanks to Gordon Modin.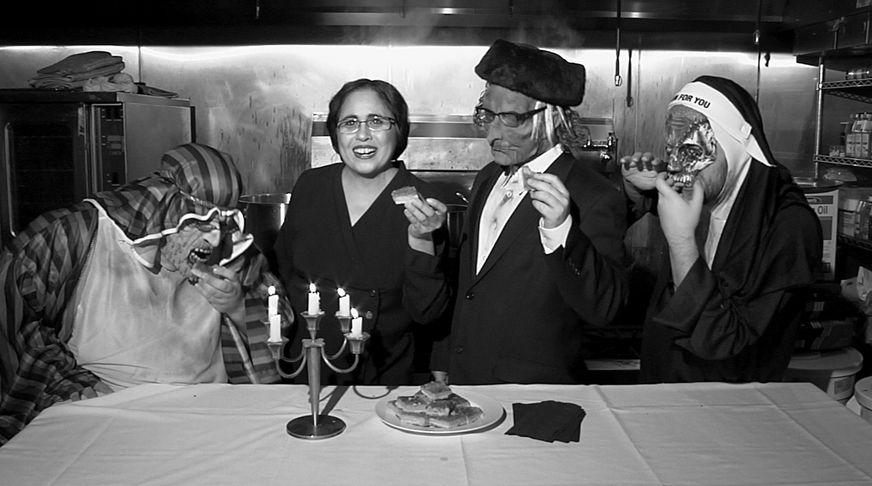 I run my idea for the commercial by Gordon. He gets it immediately so I know I have my director/cameraman and editor. Enlisting the help of my college age mashgiach, I get on Amazon and order zombie costumes. Everything and everyone converges motzei Shabbos and we do a quickie shoot. The boys are great fun and everyone has creative license. The next day, riding shotgun, I put in my two cents as Gordon works the controls. Editing falls into place. The 1st Annual Leah's Catering commercial is in the can. Weird and whacky, I'm already thinking about next year.