FAQ (Frequently Asked Questions)
GENERAL QUESTIONS
RECIPES
INGREDIENTS
GENERAL QUESTIONS


When did you convert and who did the conversion?
I converted Reform in April of 1991. I converted Orthodox in November of 1992. The Seattle Va'ad wasn't established at the time. Rabbi Benzaquen of Sephardic Bikur Holim, Rabbi Greenberg and Rabbi Levy of Congregation Ezra Bessaroth comprised the Bet Din.

How long have you been a kosher caterer? What is your chef training?
I've been a kosher caterer since 1998. My only 'training' was a 9th grade cooking class. My general philosophy is if you can read, you can cook. These days, if you can watch a video you should be able to cook!

When did you start working on LeahCooksKosher.com? When did you launch?
I started researching in February 2010. I did a mockup of the site in June. I officially engaged my web designer in July. We've been working around my very hectic catering schedule for the past 6 months. We launched in December 2010 and continue to build out new features.

Why is your website only in English, without Hebrew and Yiddish words here and there?
I'm consciously choosing to use English as I hope Jews of every stripe will enjoy the website. Not everyone is of the Askenazi tradition so Yiddish is out. Some people are only just starting to keep kosher and may have a limited knowledge of Hebrew. As a convert, I've picked up such a mishmash of words, some with regional accents. I feel like my knowledge is the equivalent of Spanglish. In an ideal world, we'll eventually translate the website into other languages and systems of measurements.

Who built your website? Was it expensive?
The very talented team at Visualscope created the website. More than their capability and professionalism, they were able to translate my design vision down to the last floating square. I think I got tremendous value for the cost (and, it was expensive but could have been much more so.)

Who takes your pictures? What camera are you using?
I take my pictures, one handed and usually in a rush, with whatever I have on hand for a prop. I'd love a photographer, food stylist, etc. but this is a do-it-myself website. I'm using a simple point and shoot, waterproof Sony Cyber-shot. I usually cook with the camera on the worktable and try to take shots that are helpful in illustrating the steps of the recipes. (Note: I've now upgraded to a Pantex K10, getting a little more photoshop help, too.)

Do you accept review copies of books or products to test?
Please use the "contact Leah" page to send me information about anything you feel is noteworthy. I'll do my best to answer each and everyone who submits something for review.

How do I advertise my product on your website?
Please contact Leah directly at Leah@LeahsCatering.com or 206.985.2647.

Where are you from?
I was born and raised in Seattle in the 1950's and 60's. Growing up on Beacon Hill, my life intersected with the Jewish Seward Park community in what we called Jr. High School. Years later, I have reconnected with some of these folks….many of whom get a chuckle out of my old school photos….as I do theirs!

What are you ethnically?
I consider my ethnic background a study in human migration. My grandparents on my father's side came from the Philippines, they themselves a blend of Filipino, Spanish and Chinese. They immigrated to the Hawaiian Islands in the 1920's, where my father was born on Kawai. My father grew up surrounded with the influences of the Portuguese and Japanese, all of these converging on our family kitchen. My mother's grandparents were a combination of a Hudson Bay Canadian trapper and Nome Alaskan Native. My grandmother, sent to tribal boarding schools in the early part of the last century, also married someone Filipino and Spanish. Culturally, I was raised 'American' in the Northwest.

RECIPES


Do you make up all your own recipes? If not, do you ask permission from publishers and authors to reprint their recipes?
Recipes start somewhere and evolve. I'm all about giving credit where credit is due. We've made an effort to contact publishers and have a binder of letters granting permission.

How do I find a certain recipe?
In the "Recipes Archive" there is a search function. Recipes can be searched by a number of categories and special considerations.

Will you calculate the nutritional value or points for recipes?
I simply don't have the staff to do such involved calculations. I believe that there is software than can be downloaded so that you can do it yourself. Sorry!

Can I send you my recipes to review?
Please use the "Submit Recipes" page to send me recipes to consider. I plan on starting a contest as soon as the site is functional.

Will you do special recipes for the holidays?
I'm sorting recipes as I enter them into categories, one of them being holidays. As the year progresses, we'll focus our new uploads toward the coming holiday.
INGREDIENTS


What hechshers do you use? Why don't you use others?
I use the recommended hechshers as per the Seattle Va'ad recommendations. They, in turn, are the most recognized hechshers used by the Orthodox. I don't use others as my training and supervision has been geared towards the hechshers approved by the Seattle Va'ad.

What if I can't find a product in the stores?
Go to the product manufacturer's website and contact them. Let them know where you've seen their product and that you are interested in purchasing it in your area. Let your supermarket know as well. There are also online kosher food retailers who may offer the product.

How do I know an ingredient in the pantry still has a hechsher?
We will be making every effort to make sure that all products used or advertised on the website retain a reliable hechsher. Please double-check the packaging at point of purchase. Please notify us if you have an issues.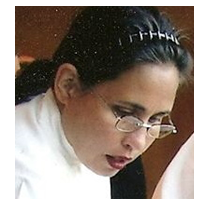 About Leah
Hi! Thank you for stopping by to watch me, Leah, cook kosher. I've been the owner operator of my boutique catering firm in Seattle, Leah's Catering, for the past 14 years.
Read more...
Leah's Blog

Aviva Makes Aliyah and The Sandwich Generation

Happy Chinese New Year! Happy Super Bowl! Go Hawks!

Tradition! Fun with the Seattle International Film Festival

Where Have I Been in My Life???

Making Kosher Salads

Blog Categories
Leah's Kosher Pantry

View what is in the pantry
Recipes

Appetizers
(44)

Appetizers - Dips and Sauces
(11)

Appetizers - Starter Courses
(10)

Beverages - Cold
(1)

Breads - Yeast
(10)

Breakfast Pastries
(7)

Dessert - Frostings
(6)

Desserts - Cakes
(13)

Desserts - Cookies and Brownies
(29)

Desserts - Dairy
(42)

Desserts - Pareve
(71)

Desserts - Pies and Tarts
(14)

Desserts - Tea Breads, Quick Breads
(8)

Desserts and Baked Goods - Gluten Free
(18)

Main Dish - Beef
(7)

Main Dish - Dairy
(3)

Main Dish - Eggs and Fritattas
(6)

Main Dish - Fish
(11)

Main Dish - Poultry
(14)

Main Dish - Vegetarian and Vegan
(9)

Salads - Dressing
(8)

Salads - Fruit
(4)

Salads - Grains & Legumes
(7)

Salads - Green
(1)

Salads - Pasta and Rice
(10)

Salads - Potatoes and Eggs
(5)

Salads - Vegetable
(15)

Side Dishes - Kugels and Souffles
(7)

Side Dishes - Potatoes and Vegetables
(17)

Side Dishes - Rice, Grains and Pasta
(7)

Soups, Stews and Cholent
(9)
Special Considerations

Dairy-Free Recipes
(230)

Gluten-Free Recipes
(134)

High Fiber Recipes
(18)

Low-fat Recipes
(11)

Nut-Free Desserts Recipes
(48)

Vegan Recipes
(101)

Vegetarian Recipes
(207)
Holidays

Rosh Hashana Recipes
(23)

Yom Kippur Recipes
(3)

Sukkot Recipes
(26)

Simchat Torah Recipes
(9)

Chanukah Recipes
(20)

Tu B'shevat Recipes
(16)

Purim Recipes
(9)

Passover Recipes
(44)

Lag Ba'omer Recipes
(6)

Shavuot Recipes
(24)

Shabbat Recipes
(34)
Cookbook Library

New Releases

Jewish Classics

Other Favorites
Kitchen Gadgets

Essentials

Small Appliances
Chef Of The Week

Barbara Williamson
Congratulations to our chef of the week.