Privacy Policy
Privacy Policy
LeahCooksKosher supports protecting your privacy. Please review our Privacy Policy below before registering as a Supporting Member as the process requires sharing personal information.
USER REGISTRATION
(A) In order to access or use some of the features of the Web site, you will have to become a Supporting Member. Those who are not 13 years old and above are not allowed to become Supporting Members. Do not submit personal information to LeahCooksKosher.com if you are younger than 13 years of age.
(B) In order to become a Supporting Member, you must register using true, accurate and complete information. During registration, you will use your real name, city and state/country in which you reside. Once registered you become a Supporting Member (a "Member"). You will login into the Web site with your email address and a password. You may change your password at any time. As a Member, you gain access to areas of the Web Site not available to other non-registered users. You are responsible for safeguarding and maintaining the confidentiality of your Membership. You are solely responsible for activity that occurs under your Membership, whether or not you have authorized the activity. You agree to notify LeahCooksKosher.com immediately by emailingLeah@Leahscatering.com in the event of any breach of security or unauthorized use of your Membership.
(C) By becoming a Member, you create your own private Profile and Community of "Friends" and "Groups". All the activity within your Membership pages are private unless you agree to become "Friends" and join "Groups" with other Members. If you elect to become Friends or a Group Member, your profile activity becomes shared with those Friends and Group Members. You may also delete Friends or opt out of Groups at any time without reason or cause. The Web site does not vouch for ANY Supporting Members. You are solely responsible for the Friends and Groups you associate with.
(D) LeahCooksKosher strives to create a global community of cooks. At your discretion, you may choose to interact with other members of the Web site community or not. You may request to be Friends or a Group Member. Acceptance of your invitation is at the sole discretion of the other party or Group administrator. You also have the ability to accept or reject Friend or Group requests.
(E) The Web site does not sell or exchange any information about its Members.
(F) The Web site encourages Members to report any suspected abusers of the LeahCooksKosher community objectives. We want this Web site to be a safe space for Members.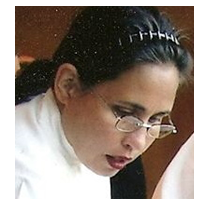 About Leah
Hi! Thank you for stopping by to watch me, Leah, cook kosher. I've been the owner operator of my boutique catering firm in Seattle, Leah's Catering, for the past 14 years.
Read more...
Leah's Blog

Aviva Makes Aliyah and The Sandwich Generation

Happy Chinese New Year! Happy Super Bowl! Go Hawks!

Tradition! Fun with the Seattle International Film Festival

Where Have I Been in My Life???

Making Kosher Salads

Blog Categories
Leah's Kosher Pantry

View what is in the pantry
Recipes

Appetizers
(44)

Appetizers - Dips and Sauces
(11)

Appetizers - Starter Courses
(10)

Beverages - Cold
(1)

Breads - Yeast
(10)

Breakfast Pastries
(7)

Dessert - Frostings
(6)

Desserts - Cakes
(13)

Desserts - Cookies and Brownies
(29)

Desserts - Dairy
(42)

Desserts - Pareve
(71)

Desserts - Pies and Tarts
(14)

Desserts - Tea Breads, Quick Breads
(8)

Desserts and Baked Goods - Gluten Free
(18)

Main Dish - Beef
(7)

Main Dish - Dairy
(3)

Main Dish - Eggs and Fritattas
(6)

Main Dish - Fish
(11)

Main Dish - Poultry
(14)

Main Dish - Vegetarian and Vegan
(9)

Salads - Dressing
(8)

Salads - Fruit
(4)

Salads - Grains & Legumes
(7)

Salads - Green
(1)

Salads - Pasta and Rice
(10)

Salads - Potatoes and Eggs
(5)

Salads - Vegetable
(15)

Side Dishes - Kugels and Souffles
(7)

Side Dishes - Potatoes and Vegetables
(17)

Side Dishes - Rice, Grains and Pasta
(7)

Soups, Stews and Cholent
(9)
Special Considerations

Dairy-Free Recipes
(230)

Gluten-Free Recipes
(134)

High Fiber Recipes
(18)

Low-fat Recipes
(11)

Nut-Free Desserts Recipes
(48)

Vegan Recipes
(101)

Vegetarian Recipes
(207)
Holidays

Rosh Hashana Recipes
(23)

Yom Kippur Recipes
(3)

Sukkot Recipes
(26)

Simchat Torah Recipes
(9)

Chanukah Recipes
(20)

Tu B'shevat Recipes
(16)

Purim Recipes
(9)

Passover Recipes
(44)

Lag Ba'omer Recipes
(6)

Shavuot Recipes
(24)

Shabbat Recipes
(34)
Cookbook Library

New Releases

Jewish Classics

Other Favorites
Kitchen Gadgets

Essentials

Small Appliances
Chef Of The Week

Barbara Williamson
Congratulations to our chef of the week.