Sesame Pear Vinaigrette

I love this salad dressing and, unfortunately, didn't get a photo of it after it went onto the salad! Rushing around to serve 50 guests, I totally space getting the final shot. Oh well, use your imaginations. Fresh, very ripe pears are peeled and processed in the Cuinsart. Sweetened rice wine vinegar, toasted sesame seed oil, orange juice and olive oil round out the flavors. This is great on any type of green salad. Apparently, if might be good on latkes. I delivered a 'to go' type of dinner for a board meeting around Chanukah. The next day, it was mentioned that I had forgotten the salad dressing. No way, I made the delivery myself! I had placed it next to the bowl of salad, perhaps too close to the chafer of latkes!
Kosher Status:
Parve
Number of servings:
Main Ingredient(s):
Pears
Preparation Time:
00:10
Cooking Time:
00:00
Skill Level:
1 - Easy

(1 Easy - 5 Hard)

Estimated POINT value:


Ingredients:


2 cups peeled, seeded and chunked bartlett pears

1 cup sweetened rice vinegar

2 teaspoons toasted sesame oil

1/2 cup orange jurice

3/4 cup olive oil

salt to taste

pepper to taste


Steps:


| | |
| --- | --- |
| | Make Vinaigrette: Process pear and vinegar until pureed. Add sesame oil and orange juice, process to blend. |
| | |
| --- | --- |
| | With machine running, add olive oil through the feed tube. |


Recently viewed recipes:



Sesame Pear Vinaigrette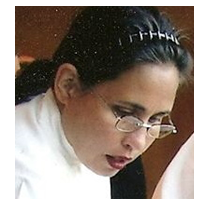 About Leah
Hi! Thank you for stopping by to watch me, Leah, cook kosher. I've been the owner operator of my boutique catering firm in Seattle, Leah's Catering, for the past 14 years.
Read more...
Leah's Blog

Aviva Makes Aliyah and The Sandwich Generation

Happy Chinese New Year! Happy Super Bowl! Go Hawks!

Tradition! Fun with the Seattle International Film Festival

Where Have I Been in My Life???

Making Kosher Salads

Blog Categories
Leah's Kosher Pantry

View what is in the pantry
Recipes

Appetizers
(44)

Appetizers - Dips and Sauces
(11)

Appetizers - Starter Courses
(10)

Beverages - Cold
(1)

Breads - Yeast
(10)

Breakfast Pastries
(7)

Dessert - Frostings
(6)

Desserts - Cakes
(13)

Desserts - Cookies and Brownies
(29)

Desserts - Dairy
(42)

Desserts - Pareve
(71)

Desserts - Pies and Tarts
(14)

Desserts - Tea Breads, Quick Breads
(8)

Desserts and Baked Goods - Gluten Free
(18)

Main Dish - Beef
(7)

Main Dish - Dairy
(3)

Main Dish - Eggs and Fritattas
(6)

Main Dish - Fish
(11)

Main Dish - Poultry
(14)

Main Dish - Vegetarian and Vegan
(9)

Salads - Dressing
(8)

Salads - Fruit
(4)

Salads - Grains & Legumes
(7)

Salads - Green
(1)

Salads - Pasta and Rice
(10)

Salads - Potatoes and Eggs
(5)

Salads - Vegetable
(15)

Side Dishes - Kugels and Souffles
(7)

Side Dishes - Potatoes and Vegetables
(17)

Side Dishes - Rice, Grains and Pasta
(7)

Soups, Stews and Cholent
(9)
Special Considerations

Dairy-Free Recipes
(230)

Gluten-Free Recipes
(134)

High Fiber Recipes
(18)

Low-fat Recipes
(11)

Nut-Free Desserts Recipes
(48)

Vegan Recipes
(101)

Vegetarian Recipes
(207)
Holidays

Rosh Hashana Recipes
(23)

Yom Kippur Recipes
(3)

Sukkot Recipes
(26)

Simchat Torah Recipes
(9)

Chanukah Recipes
(20)

Tu B'shevat Recipes
(16)

Purim Recipes
(9)

Passover Recipes
(44)

Lag Ba'omer Recipes
(6)

Shavuot Recipes
(24)

Shabbat Recipes
(34)
Cookbook Library

New Releases

Jewish Classics

Other Favorites
Kitchen Gadgets

Essentials

Small Appliances
Chef Of The Week

Barbara Williamson
Congratulations to our chef of the week.