Quick Chicken Stir Fry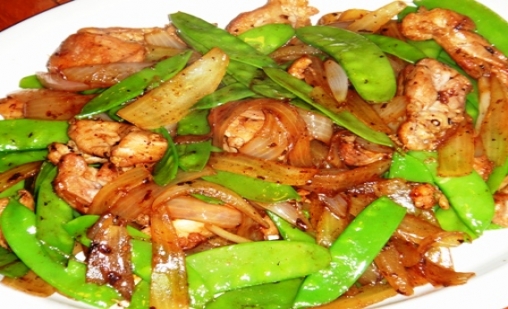 I consider a stir fry, one that uses whatever I have in the refrigerator, comfort food. Served with rice, it is a simple and quick way to get dinner on the table. My preference is to use boneless chicken thigh meat seared in the wok. I don't really have a recipe for this nor do I think one is necessary. Start with cooking the meat until almost done, toss in sliced onions and any other vegetable that might require a bit more cooking time. Add any quick cooking vegetable like snow peas last. An important note is to use only a small amount of soy sauce or tamari. A little splash that adds color will probably be enough to add flavor. Slices of tender beef and broccoli work equally as well. This isn't rocket science so just play around with what you have available.
Kosher Status:
Meat
Number of servings:
4 - 6
Main Ingredient(s):
Preparation Time:
00:20
Cooking Time:
00:20
Skill Level:
1 - Easy

(1 Easy - 5 Hard)

Estimated POINT value:


Ingredients:


1 package chicken thigh meat or boneless chicken breast

1 large onion, sliced vertically about 1/2" wide

a couple cloves of garlic, sliced

a piece of fresh ginger if you have it, sliced and crushed (remove before eating)

1/2 pound of fresh snow peas, or frozen

Any other vegetables such as carrots, baby corn, bell pepper or bean sprouts

3 tablespoons (or so) soy sauce or wheat-free tamari (for gluten free)

black pepper to taste


Steps:


| | |
| --- | --- |
| | Heat a very small of oil in the wok and add the chicken. Stir as it browns and cooks to prevent sticking. If using carrots, toss them in now so they have some extra cooking time. |
| | |
| --- | --- |
| | Add the sliced onions, garlic and ginger if using and stir fry to wilt. You don't want the onions completely soft as they'll continue to cook after the other ingredients are added. |
| | |
| --- | --- |
| | Add the snow peas and other quick cooking vegetables. All you want to do is heat them through until just tender. If you want, you can CAREFULLY toss in a couple tablespoons of water and cover briefly with the wok lid. The steam will help heat the vegetables. |
| | |
| --- | --- |
| | Serve ~ it is that easy. Be sure to start the rice first so it is ready when the stir fry is done. |


Recently viewed recipes:



Quick Chicken Stir Fry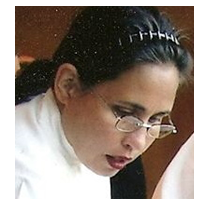 About Leah
Hi! Thank you for stopping by to watch me, Leah, cook kosher. I've been the owner operator of my boutique catering firm in Seattle, Leah's Catering, for the past 14 years.
Read more...
Leah's Blog

Aviva Makes Aliyah and The Sandwich Generation

Happy Chinese New Year! Happy Super Bowl! Go Hawks!

Tradition! Fun with the Seattle International Film Festival

Where Have I Been in My Life???

Making Kosher Salads

Blog Categories
Leah's Kosher Pantry

View what is in the pantry
Recipes

Appetizers
(44)

Appetizers - Dips and Sauces
(11)

Appetizers - Starter Courses
(10)

Beverages - Cold
(1)

Breads - Yeast
(10)

Breakfast Pastries
(7)

Dessert - Frostings
(6)

Desserts - Cakes
(13)

Desserts - Cookies and Brownies
(29)

Desserts - Dairy
(42)

Desserts - Pareve
(71)

Desserts - Pies and Tarts
(14)

Desserts - Tea Breads, Quick Breads
(8)

Desserts and Baked Goods - Gluten Free
(18)

Main Dish - Beef
(7)

Main Dish - Dairy
(3)

Main Dish - Eggs and Fritattas
(6)

Main Dish - Fish
(11)

Main Dish - Poultry
(14)

Main Dish - Vegetarian and Vegan
(9)

Salads - Dressing
(8)

Salads - Fruit
(4)

Salads - Grains & Legumes
(7)

Salads - Green
(1)

Salads - Pasta and Rice
(10)

Salads - Potatoes and Eggs
(5)

Salads - Vegetable
(15)

Side Dishes - Kugels and Souffles
(7)

Side Dishes - Potatoes and Vegetables
(17)

Side Dishes - Rice, Grains and Pasta
(7)

Soups, Stews and Cholent
(9)
Special Considerations

Dairy-Free Recipes
(230)

Gluten-Free Recipes
(134)

High Fiber Recipes
(18)

Low-fat Recipes
(11)

Nut-Free Desserts Recipes
(48)

Vegan Recipes
(101)

Vegetarian Recipes
(207)
Holidays

Rosh Hashana Recipes
(23)

Yom Kippur Recipes
(3)

Sukkot Recipes
(26)

Simchat Torah Recipes
(9)

Chanukah Recipes
(20)

Tu B'shevat Recipes
(16)

Purim Recipes
(9)

Passover Recipes
(44)

Lag Ba'omer Recipes
(6)

Shavuot Recipes
(24)

Shabbat Recipes
(34)
Cookbook Library

New Releases

Jewish Classics

Other Favorites
Kitchen Gadgets

Essentials

Small Appliances
Chef Of The Week

Barbara Williamson
Congratulations to our chef of the week.