White Bean Cholent with Roasted Fennel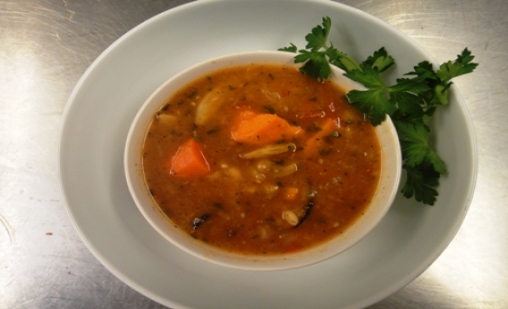 Okay, I don't have the 'after' photo for this pareve cholent for the obvious reason; no photos on Shabbat. Harried as everyone else on an early Shabbat, I don't think to siphon some for a photo op on Sunday. Oh well. I decide to post this photo because this recipe is also a great bean and barley soup. Making the recipe up as I go along, it grows to huge proportions. I end up cooking part in the oven and part in a slow cooker that isn't hot enough. The oven version is much thicker and cholenty, the beans soft and creamy.
The shul announces a cholent throw down last week and I decide to enter. Earlier in the week while watching "Chopped" on TV, the timed cooking competition using a surprise basket of oddly matched ingredients, I note one contestant's creation. She has 1 hour to make something with white beans and she makes a cassoulet. The judge, containing contempt sneers that she feels a cassoulet by definition requires long hours of cooking. I squint at the dish on the chopping block and think, "That looks a heck of a lot like undercooked cholent." Indeed, reading Gil Mark's Encyclopedia of Jewish Food, I learn that a cassoulet is born out of an edict prohibiting the French from eating CHOLENT. Fraternizing, Jews and non-Jews, around a pot of hot beans is illegal during the 1200's or so. Wow, you say cassoulet and I say cholent. Haute cuisine never tasted so good on Shabbat no matter what you call it.
This is my pareve Mediterranean cassoulet using ingredients I love. Great Northern white beans, barley, leeks, onion, garlic, fennel, sun-dried tomatoes, Italian tomatoes, fingerling potatoes, yams, carrots, zahtar, balsamic vinegar and lemon juice. My cholent is usually 90% cooked before it goes into the crock pot or oven. I haven't found any way around the anxiety of wondering if the cholent will be too soupy or too dry. I just remind myself that it Shabbat and not a time for stressing.
Kosher Status:
Parve
Number of servings:
12 - 16
Main Ingredient(s):
Beans - Garbanzo
Preparation Time:
00:40
Cooking Time:
01:00
Skill Level:
1 - Easy

(1 Easy - 5 Hard)

Estimated POINT value:
Average Rating:
3/5


Ingredients:


1 cup dried Great Northern beans

1/2 cup dried White Navy beans

1/2 cup barley

1 1/2 cups sliced leeks, washed and checked

1 onion, sliced

2 tablespoons rough chopped garlic

1 fennel bulb, little of the stalk

2 quarts vegetable stock

1 tablespoon pareve margarine or olive oil

1/4 cup sun-dried tomatoes in olive oil

1/2 pound yams, chunked

1/2 pound carrots, chunked

1/2 pound potatoes, chunked

32 oz. canned Italian tomatoes, mashed

1 tablespoon Zahtar

1 tablespoon sea salt

1 teaspoon black pepper

2 tablespoons onion soup mix

2 tablespoons dried parsley

2 tablespoons lemon juice

1 tablespoon balsamic vinegar


Steps:


| | |
| --- | --- |
| | The night before making the cholent, soak the beans by covering them in cold water by at least 4 inches. The next day, assemble all the ingredients. Drain and rinse the beans and set aside. |
| | |
| --- | --- |
| | Peel and slice the onions vertically, forming long strips about 1/2" wide. Trim the fennel bulb and do the same to it. Wash about 9" of the fennel stalk. Set everything aside. |
| | |
| --- | --- |
| | Remove the tough part of leeks and slice the remainder. Wash, rinse and check as required. Set aside. |
| | |
| --- | --- |
| | Saute the onions and leeks in a little canola or olive oil. |
| | |
| --- | --- |
| | Add the beans, cover with vegetable stock, adding water if necessary. Toss in the fennel stalks so they add some flavor while the beans cook. Bring to a boil, lower the heat and cook for 30 minutes. |
| | |
| --- | --- |
| | Add the barley and cook for 15 minutes longer. |
| | |
| --- | --- |
| | Meanwhile, in a 400 degree oven, roast the fennel until it is tender. Remove from oven and sprinkle the sun-dried tomatoes over the fennel. Toss to coat everything with the oil from the tomatoes. |
| | |
| --- | --- |
| | Add everything else to the pot. Stir and let simmer for 20 minutes while you get your crock pot or covered baking dish and tidy up. Remove the cholent from the heat, taste and correct seasoning as preferred. Also judge if you have enough liquid for long term cooking, adding water or stock as necessary. Ladle cholent into the pot or baking dish and put onto the heat. If you prefer a soup, keep the pot on the stove and cook until vegetables are tender. |
| | |
| --- | --- |
| | The soup will look like this. A cholent will be much thicker, depending on the water, temperature and length of cooking. |


Recently viewed recipes:



White Bean Cholent with Roasted Fennel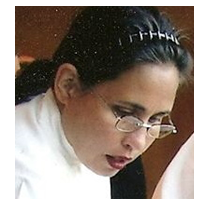 About Leah
Hi! Thank you for stopping by to watch me, Leah, cook kosher. I've been the owner operator of my boutique catering firm in Seattle, Leah's Catering, for the past 14 years.
Read more...
Leah's Blog

Aviva Makes Aliyah and The Sandwich Generation

Happy Chinese New Year! Happy Super Bowl! Go Hawks!

Tradition! Fun with the Seattle International Film Festival

Where Have I Been in My Life???

Making Kosher Salads

Blog Categories
Leah's Kosher Pantry

View what is in the pantry
Recipes

Appetizers
(44)

Appetizers - Dips and Sauces
(11)

Appetizers - Starter Courses
(10)

Beverages - Cold
(1)

Breads - Yeast
(10)

Breakfast Pastries
(7)

Dessert - Frostings
(6)

Desserts - Cakes
(13)

Desserts - Cookies and Brownies
(29)

Desserts - Dairy
(42)

Desserts - Pareve
(71)

Desserts - Pies and Tarts
(14)

Desserts - Tea Breads, Quick Breads
(8)

Desserts and Baked Goods - Gluten Free
(18)

Main Dish - Beef
(7)

Main Dish - Dairy
(3)

Main Dish - Eggs and Fritattas
(6)

Main Dish - Fish
(11)

Main Dish - Poultry
(14)

Main Dish - Vegetarian and Vegan
(9)

Salads - Dressing
(8)

Salads - Fruit
(4)

Salads - Grains & Legumes
(7)

Salads - Green
(1)

Salads - Pasta and Rice
(10)

Salads - Potatoes and Eggs
(5)

Salads - Vegetable
(15)

Side Dishes - Kugels and Souffles
(7)

Side Dishes - Potatoes and Vegetables
(17)

Side Dishes - Rice, Grains and Pasta
(7)

Soups, Stews and Cholent
(9)
Special Considerations

Dairy-Free Recipes
(230)

Gluten-Free Recipes
(134)

High Fiber Recipes
(18)

Low-fat Recipes
(11)

Nut-Free Desserts Recipes
(48)

Vegan Recipes
(101)

Vegetarian Recipes
(207)
Holidays

Rosh Hashana Recipes
(23)

Yom Kippur Recipes
(3)

Sukkot Recipes
(26)

Simchat Torah Recipes
(9)

Chanukah Recipes
(20)

Tu B'shevat Recipes
(16)

Purim Recipes
(9)

Passover Recipes
(44)

Lag Ba'omer Recipes
(6)

Shavuot Recipes
(24)

Shabbat Recipes
(34)
Cookbook Library

New Releases

Jewish Classics

Other Favorites
Kitchen Gadgets

Essentials

Small Appliances
Chef Of The Week

Barbara Williamson
Congratulations to our chef of the week.