Hood Canal Broccoli Slaw

This past summer, enjoying a rare two week respite from a hectic life, this salad landed on my plate frequently. Isolated without cell coverage, mountain views, water views and beautiful blue skies inspired a healthier diet. Time to chew. Time to sit and chew. Time to sit and chew and enjoy the crisp freshness.
Broccoli is available year around so summer memories are just a bite away. I know that some folks don't eat the crown of the broccoli for fear of eating bugs. Me, I soak, press and rinse well and consider Yom Kippur absolution. Well washed broccoli is vibrant and crisp making this slaw far more interesting than the pedestrian cabbage based variety.
I like to add rounds of red radish, thin strips of yellow pepper, red grapes, shredded carrots and a sprinkling of toasted pine nuts. The dressing is a light mayo vinaigrette slightly sweetened. It's a great Shabbat lunch salad and relatively inexpensive to make.
Kosher Status:
Parve
Number of servings:
8
Main Ingredient(s):
Broccoli
Preparation Time:
00:30
Cooking Time:
00:00
Skill Level:
1 - Easy

(1 Easy - 5 Hard)

Estimated POINT value:


Ingredients:


2 pounds broccoli crowns

1/2 cup red grapes, halved

1 yellow pepper, thinly sliced

1 carrot, shredded or sliced in match sticks

1/2 cup red onion, thinly sliced from top to bottom

1/4 cup toasted pine nuts
Dressing:
3/4 cup Best Foods mayonnaise

1/3 cup white vinegar

1 teaspoon salt

2 tablespoons sugar


Steps:


Prep the vegetables and put into a bowl. Set aside.

Make the dressing by whisking the ingredients together.

Pour dressing onto salad and toss.


Recently viewed recipes:



Hood Canal Broccoli Slaw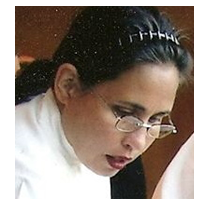 About Leah
Hi! Thank you for stopping by to watch me, Leah, cook kosher. I've been the owner operator of my boutique catering firm in Seattle, Leah's Catering, for the past 14 years.
Read more...
Leah's Blog

Aviva Makes Aliyah and The Sandwich Generation

Happy Chinese New Year! Happy Super Bowl! Go Hawks!

Tradition! Fun with the Seattle International Film Festival

Where Have I Been in My Life???

Making Kosher Salads

Blog Categories
Leah's Kosher Pantry

View what is in the pantry
Recipes

Appetizers
(44)

Appetizers - Dips and Sauces
(11)

Appetizers - Starter Courses
(10)

Beverages - Cold
(1)

Breads - Yeast
(10)

Breakfast Pastries
(7)

Dessert - Frostings
(6)

Desserts - Cakes
(13)

Desserts - Cookies and Brownies
(29)

Desserts - Dairy
(42)

Desserts - Pareve
(71)

Desserts - Pies and Tarts
(14)

Desserts - Tea Breads, Quick Breads
(8)

Desserts and Baked Goods - Gluten Free
(18)

Main Dish - Beef
(7)

Main Dish - Dairy
(3)

Main Dish - Eggs and Fritattas
(6)

Main Dish - Fish
(11)

Main Dish - Poultry
(14)

Main Dish - Vegetarian and Vegan
(9)

Salads - Dressing
(8)

Salads - Fruit
(4)

Salads - Grains & Legumes
(7)

Salads - Green
(1)

Salads - Pasta and Rice
(10)

Salads - Potatoes and Eggs
(5)

Salads - Vegetable
(15)

Side Dishes - Kugels and Souffles
(7)

Side Dishes - Potatoes and Vegetables
(17)

Side Dishes - Rice, Grains and Pasta
(7)

Soups, Stews and Cholent
(9)
Special Considerations

Dairy-Free Recipes
(230)

Gluten-Free Recipes
(134)

High Fiber Recipes
(18)

Low-fat Recipes
(11)

Nut-Free Desserts Recipes
(48)

Vegan Recipes
(101)

Vegetarian Recipes
(207)
Holidays

Rosh Hashana Recipes
(23)

Yom Kippur Recipes
(3)

Sukkot Recipes
(26)

Simchat Torah Recipes
(9)

Chanukah Recipes
(20)

Tu B'shevat Recipes
(16)

Purim Recipes
(9)

Passover Recipes
(44)

Lag Ba'omer Recipes
(6)

Shavuot Recipes
(24)

Shabbat Recipes
(34)
Cookbook Library

New Releases

Jewish Classics

Other Favorites
Kitchen Gadgets

Essentials

Small Appliances
Chef Of The Week

Barbara Williamson
Congratulations to our chef of the week.