Mango Macadamia Nut Bread

This recipe is adapted from Sam Choy's "Island Flavors" cookbook. I promise this is the last recipe I'll post inspired from its pages. There are tons of fabulous recipes sandwiched between the treif recipes. You should be able to pick up a copy used since it is circa 1999.....the last century. The cover of the book suggests that we "Cook Your Way to Paradise". At the rate my catering schedule has been full (thank G-d), THIS is the only way I'll be seeing paradise. Well, I did see that my competitor is doing a Passover program on Maui this year. It actually entered my mind to cater the first days here and fly there to finish up their program. Will work for sunshine!
Back to the Mango Macadamia Nut Bread....which could be named Mango Macadamia Cranberry Coconut Bread. It's super simple to make once all the prep is done. I make that process easy by using frozen mango chunks. The original recipe calls for raisins which I changed to dried cranberries. This past go around, I used frozen cranberries as I have a few bags in the freezer. Off season, I think I might try golden raisins.
The batter is an easy one bowl, throw it all in at once operation. Simple. Stir in all the fruit and nuts, scoop into the loaf pans and bake. Can't go to Hawaii; bring Hawaii to you.
Kosher Status:
Parve
Number of servings:
2 x 8" loaves
Main Ingredient(s):
Raisins - Golden, Mango, Cranberries - Fresh or Frozen, Cranberries - Dried, Coconut - Shredded Sweetened
Preparation Time:
00:30
Cooking Time:
00:50
Skill Level:
1 - Easy

(1 Easy - 5 Hard)

Estimated POINT value:


Ingredients:


2 cups flour

2 teaspoons baking soda

1 teaspoon baking powder

2 teaspoons cinnamon

3 eggs

3/4 cup canola oil

1 1/2 cups sugar

2 cups cubed fresh or frozen mango

1/2 cup raisins or dried cranberries (or frozen cranberries)

1/2 cup macadamia nuts, chopped + 1/4 cup for sprinkling on top

1/2 cup shredded coconut
Glaze:
2 cups confectioner's sugar

3 - 4 tablespoons soy milk or water


Steps:


Preheat the oven to 350' F.

Spray 2 x 8" loaf pans with non-stick spray.

Combine the dry ingredients in a bowl and set aside.
| | |
| --- | --- |
| | Prep the mango, macademia nuts, coconut and dried cranberries. Set aside. |
| | |
| --- | --- |
| | In the mixing bowl, beat the eggs, canola oil, and sugar on low to combine. On a higher speed, beat well for 2 minutes. |
| | |
| --- | --- |
| | Stir in all the fruit and nuts. Mix well. |
| | |
| --- | --- |
| | Put batter into the 2 loaf pans. Bake for 45 - 60 minutes. The loaf should spring back when pressed with a finger. Depending on the oven, baking time will vary. |
While the loaves bake, make the glaze.

When baked, remove the loaves to wire racks and let cool for about 15 minutes. Spread the glaze over the loaves and sprinkle with remaining macademia nuts.

Cool for another 15 minutes. Remove from the pans and cool completely. To freeze, wrap well.


Recently viewed recipes:



Mango Macadamia Nut Bread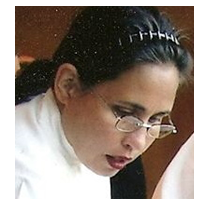 About Leah
Hi! Thank you for stopping by to watch me, Leah, cook kosher. I've been the owner operator of my boutique catering firm in Seattle, Leah's Catering, for the past 14 years.
Read more...
Leah's Blog

Aviva Makes Aliyah and The Sandwich Generation

Happy Chinese New Year! Happy Super Bowl! Go Hawks!

Tradition! Fun with the Seattle International Film Festival

Where Have I Been in My Life???

Making Kosher Salads

Blog Categories
Leah's Kosher Pantry

View what is in the pantry
Recipes

Appetizers
(44)

Appetizers - Dips and Sauces
(11)

Appetizers - Starter Courses
(10)

Beverages - Cold
(1)

Breads - Yeast
(10)

Breakfast Pastries
(7)

Dessert - Frostings
(6)

Desserts - Cakes
(13)

Desserts - Cookies and Brownies
(29)

Desserts - Dairy
(42)

Desserts - Pareve
(71)

Desserts - Pies and Tarts
(14)

Desserts - Tea Breads, Quick Breads
(8)

Desserts and Baked Goods - Gluten Free
(18)

Main Dish - Beef
(7)

Main Dish - Dairy
(3)

Main Dish - Eggs and Fritattas
(6)

Main Dish - Fish
(11)

Main Dish - Poultry
(14)

Main Dish - Vegetarian and Vegan
(9)

Salads - Dressing
(8)

Salads - Fruit
(4)

Salads - Grains & Legumes
(7)

Salads - Green
(1)

Salads - Pasta and Rice
(10)

Salads - Potatoes and Eggs
(5)

Salads - Vegetable
(15)

Side Dishes - Kugels and Souffles
(7)

Side Dishes - Potatoes and Vegetables
(17)

Side Dishes - Rice, Grains and Pasta
(7)

Soups, Stews and Cholent
(9)
Special Considerations

Dairy-Free Recipes
(230)

Gluten-Free Recipes
(134)

High Fiber Recipes
(18)

Low-fat Recipes
(11)

Nut-Free Desserts Recipes
(48)

Vegan Recipes
(101)

Vegetarian Recipes
(207)
Holidays

Rosh Hashana Recipes
(23)

Yom Kippur Recipes
(3)

Sukkot Recipes
(26)

Simchat Torah Recipes
(9)

Chanukah Recipes
(20)

Tu B'shevat Recipes
(16)

Purim Recipes
(9)

Passover Recipes
(44)

Lag Ba'omer Recipes
(6)

Shavuot Recipes
(24)

Shabbat Recipes
(34)
Cookbook Library

New Releases

Jewish Classics

Other Favorites
Kitchen Gadgets

Essentials

Small Appliances
Chef Of The Week

Barbara Williamson
Congratulations to our chef of the week.