Sweet and Sour Sauce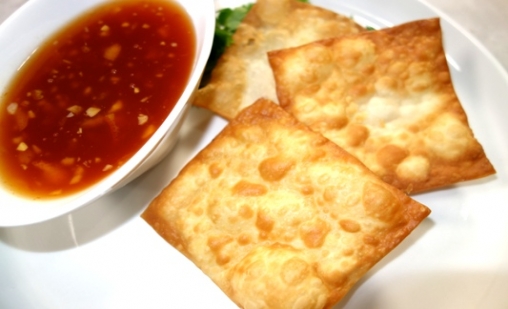 This is a great sweet and sour sauce. Easy to make, it hits the right notes of sweet, sour and wonderful. I usually think of restaurant quality sweet and sour sauce with its neon red translucence when I hear the name. This is not that. This makes me wonder what else comes out of a bottle that I never think about making from scratch.
So, remember this recipe for fried wontons, pot stickers, egg rolls and whatever else you can think of....like those mock chicken balls at the vegan Chinese joint.
Kosher Status:
Dairy
Number of servings:
4 cups
Main Ingredient(s):
Preparation Time:
00:20
Cooking Time:
00:00
Skill Level:
1 - Easy

(1 Easy - 5 Hard)

Estimated POINT value:


Ingredients:


1/2 cup ketchup

1/2 cup apple cider vinegar

1/2 cup water

2 teaspoons soy sauce (tamari for gluten-free)

1 cup sugar

1/4 cup apricot jam

1 1/2 teaspoons peeled and minced ginger

1 teaspoon minced garlic

1/4 teaspoon hot sauce

2 tablespoons pineapple juice

2 tablespoons cornstarch mixed with 1 1/2 tablespoons of water
For fried wontons, just take store bought wrappers and place them into the hot 375'F oil until golden brown.


Steps:


| | |
| --- | --- |
| | Combine all ingredients except the cornstarch blended with water. Bring to a boil. Add the cornstarch mixture. Turn the heat down and simmer, stirring constantly, until thickened. Cook for 1 - 2 minutes. |


Recently viewed recipes:



Sweet and Sour Sauce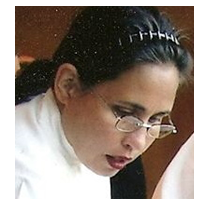 About Leah
Hi! Thank you for stopping by to watch me, Leah, cook kosher. I've been the owner operator of my boutique catering firm in Seattle, Leah's Catering, for the past 14 years.
Read more...
Leah's Blog

Aviva Makes Aliyah and The Sandwich Generation

Happy Chinese New Year! Happy Super Bowl! Go Hawks!

Tradition! Fun with the Seattle International Film Festival

Where Have I Been in My Life???

Making Kosher Salads

Blog Categories
Leah's Kosher Pantry

View what is in the pantry
Recipes

Appetizers
(44)

Appetizers - Dips and Sauces
(11)

Appetizers - Starter Courses
(10)

Beverages - Cold
(1)

Breads - Yeast
(10)

Breakfast Pastries
(7)

Dessert - Frostings
(6)

Desserts - Cakes
(13)

Desserts - Cookies and Brownies
(29)

Desserts - Dairy
(42)

Desserts - Pareve
(71)

Desserts - Pies and Tarts
(14)

Desserts - Tea Breads, Quick Breads
(8)

Desserts and Baked Goods - Gluten Free
(18)

Main Dish - Beef
(7)

Main Dish - Dairy
(3)

Main Dish - Eggs and Fritattas
(6)

Main Dish - Fish
(11)

Main Dish - Poultry
(14)

Main Dish - Vegetarian and Vegan
(9)

Salads - Dressing
(8)

Salads - Fruit
(4)

Salads - Grains & Legumes
(7)

Salads - Green
(1)

Salads - Pasta and Rice
(10)

Salads - Potatoes and Eggs
(5)

Salads - Vegetable
(15)

Side Dishes - Kugels and Souffles
(7)

Side Dishes - Potatoes and Vegetables
(17)

Side Dishes - Rice, Grains and Pasta
(7)

Soups, Stews and Cholent
(9)
Special Considerations

Dairy-Free Recipes
(230)

Gluten-Free Recipes
(134)

High Fiber Recipes
(18)

Low-fat Recipes
(11)

Nut-Free Desserts Recipes
(48)

Vegan Recipes
(101)

Vegetarian Recipes
(207)
Holidays

Rosh Hashana Recipes
(23)

Yom Kippur Recipes
(3)

Sukkot Recipes
(26)

Simchat Torah Recipes
(9)

Chanukah Recipes
(20)

Tu B'shevat Recipes
(16)

Purim Recipes
(9)

Passover Recipes
(44)

Lag Ba'omer Recipes
(6)

Shavuot Recipes
(24)

Shabbat Recipes
(34)
Cookbook Library

New Releases

Jewish Classics

Other Favorites
Kitchen Gadgets

Essentials

Small Appliances
Chef Of The Week

Barbara Williamson
Congratulations to our chef of the week.