Pastry Cream - Dairy or Pareve

Creating a dessert buffet a couple of weeks ago, my client requests a pastry cream filled tart topped with fruit. It's a little tricky to make pareve pastry cream but following brisket and chicken; pareve it is! I remember a recipe from Jack Torres' book, "Dessert Circus". Years ago, making enormous quantities, we create a giant croquembouche. I've told the story in a blog some time ago....and, unwilling to sound like my mother, will not repeat it. That said, the pastry cream, for all its pareve-ness is really good.
I've showed you how to make the pie crust dough and how to make the small tart shells. That is all on video so there is no reason you aren't an expert pie maker. Fill 3 1/2" baked tart shells with this pastry cream, top with fruit and glaze. It's an impressive finish to a fabulous dinner. Oh, and if you think you live near a bakery where you can buy these, forget it. Bakeries can purchase pastry cream, even pareve, by the buckets. It usually has a filmy, synthetic after taste. I'm not a fan.
I'm converting the pastry cream recipe to pareve. I prefer rice milk as the color is lighter than soy milk. If you can make it dairy, make the substitutions of whole milk and butter. I use vanilla extract instead of the vanilla bean Torres uses because I'm cheap. Tastes fine to me. The technique for cooking is the same as making lemon curd....might need to make a video illustrating tempering the eggs. The important point to remember is that constant stirring is a must. Pastry cream doesn't take long to make but it does require your full attention.
You'll want to make your tart shells before the filling as it is best to fill them immediately. Use your favorite fruits and glaze with apricot jam. And, definitely serve with pride ~ they are gorgeous!
Kosher Status:
Parve
Number of servings:
12 individual tarts (about 1/4 cup filling each)
Main Ingredient(s):
Preparation Time:
01:00
Cooking Time:
00:10
Skill Level:
2

(1 Easy - 5 Hard)

Estimated POINT value:
Average Rating:
5/5


Ingredients:


12 3 1/2" tart shells, about 1/2" tall
For the pastry cream:
2 large eggs

2 large egg yolks

1/2 cup + 2 tablespoons granulated sugar

3 tablespoons flour

2 tablespoons + 1 teaspoon cornstarch

2 cups + 1 tablespoon RICE milk or whole milk

1/2 teaspoon vanilla extract

3 tablespoons unsalted margarine or butter


Steps:


| | |
| --- | --- |
| | In a medium sized mixing bowl, combine the eggs, egg yolks, sugar, flour and cornstarch. Whisk to combine making sure the cornstarch and flour are fully incorporated. No lumps! |
| | |
| --- | --- |
| | Put the milk into a medium sauce pan and bring to a boil over medium high heat. It is best to whisk continuously. I also like to use a silicone spatula so I can scrape the entire bottom of the pan. We want to raise the temperature but don't want to scorch the milk. |
| | |
| --- | --- |
| | The pastry cream will thicken at the point. I definitely switch to the spatula so I can continue to stir while the filling cooks. We want to cook for about 2 minutes so the starchy taste and texture of the flour and cornstarch are removed. The pastry cream will be thick and smooth. |
Once cooked, remove from the heat. Stir in the vanilla and the margarine until melted. I prefer to use the pastry cream at this point. However, if you are going to fill cream puffs, etc. transfer the pastry cream to a bowl and place a piece of plastic directly on top. This will prevent a skin from forming over the top.

Let cool at room temperature and then chill in the refrigerator. The chilled pastry cream will be thick and can be piped from a pastry bag.
| | |
| --- | --- |
| | For topping with glazed fruit, heat about 1/2 cup of apricot jam until it is thin. Coat the fruit with the apricot jam and place on the tarts. Lightly brush the top of the tarts for a nice sheen. |


Recently viewed recipes:



Pastry Cream - Dairy or Pareve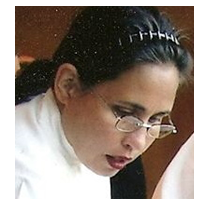 About Leah
Hi! Thank you for stopping by to watch me, Leah, cook kosher. I've been the owner operator of my boutique catering firm in Seattle, Leah's Catering, for the past 14 years.
Read more...
Leah's Blog

Aviva Makes Aliyah and The Sandwich Generation

Happy Chinese New Year! Happy Super Bowl! Go Hawks!

Tradition! Fun with the Seattle International Film Festival

Where Have I Been in My Life???

Making Kosher Salads

Blog Categories
Leah's Kosher Pantry

View what is in the pantry
Recipes

Appetizers
(44)

Appetizers - Dips and Sauces
(11)

Appetizers - Starter Courses
(10)

Beverages - Cold
(1)

Breads - Yeast
(10)

Breakfast Pastries
(7)

Dessert - Frostings
(6)

Desserts - Cakes
(13)

Desserts - Cookies and Brownies
(29)

Desserts - Dairy
(42)

Desserts - Pareve
(71)

Desserts - Pies and Tarts
(14)

Desserts - Tea Breads, Quick Breads
(8)

Desserts and Baked Goods - Gluten Free
(18)

Main Dish - Beef
(7)

Main Dish - Dairy
(3)

Main Dish - Eggs and Fritattas
(6)

Main Dish - Fish
(11)

Main Dish - Poultry
(14)

Main Dish - Vegetarian and Vegan
(9)

Salads - Dressing
(8)

Salads - Fruit
(4)

Salads - Grains & Legumes
(7)

Salads - Green
(1)

Salads - Pasta and Rice
(10)

Salads - Potatoes and Eggs
(5)

Salads - Vegetable
(15)

Side Dishes - Kugels and Souffles
(7)

Side Dishes - Potatoes and Vegetables
(17)

Side Dishes - Rice, Grains and Pasta
(7)

Soups, Stews and Cholent
(9)
Special Considerations

Dairy-Free Recipes
(230)

Gluten-Free Recipes
(134)

High Fiber Recipes
(18)

Low-fat Recipes
(11)

Nut-Free Desserts Recipes
(48)

Vegan Recipes
(101)

Vegetarian Recipes
(207)
Holidays

Rosh Hashana Recipes
(23)

Yom Kippur Recipes
(3)

Sukkot Recipes
(26)

Simchat Torah Recipes
(9)

Chanukah Recipes
(20)

Tu B'shevat Recipes
(16)

Purim Recipes
(9)

Passover Recipes
(44)

Lag Ba'omer Recipes
(6)

Shavuot Recipes
(24)

Shabbat Recipes
(34)
Cookbook Library

New Releases

Jewish Classics

Other Favorites
Kitchen Gadgets

Essentials

Small Appliances
Chef Of The Week

Barbara Williamson
Congratulations to our chef of the week.