Pesto with Campanelle and Heirloom Cherry Tomatoes

Pesto, made of fragrant basil, toasted pine nuts and hint of garlic is a versatile dressing and marinade that is simple to make. Simply toss into a food processor and presto! I mean pesto! Usually made with Parmesan or Romano cheese, I leave it out for this non-dairy version. I like pesto and chicken, either as a marinade and sauce or as a pasta side dish. Hence, no cheese but a little salt to taste. If you are doing a dairy meal, definitely add the cheese.
I can buy ginormous bags of fresh basil fairly reasonable all year around. But, pesto screams warm weather to me and I usually reserve it for the months designated as summer. In the Northwest, summer doesn't necessarily mean sunshine. It just means we long for sunshine and if it comes on the end of a fork, so be it. I'm still wearing a down coat; why worry?
I love going to Pacific Food Importers and staring at the pasta shapes. Silently, I practice my entire Italian vocabulary reading the names associated with the sizes and shapes. Nothing is more fun than "campanelle" with its delicate ruffled funnel shape. Okay, maybe "gemelli" with its twisted lean lines intrigues me. But, with pesto, it's definitely campanelle. Why? Because for the same price, or pennies more than elbows or penne, I can elevate life to "marvelous" in the true sense of the word (as opposed to an adjective describing a fiscal budget!)
I also use heirloom cherry tomatoes for their diverse colors and rich striations. Rich colors, complex flavors, ruffles and a whiff of summer ~ that's a pasta salad.
Kosher Status:
Parve
Number of servings:
6 - 8
Main Ingredient(s):
Basil
Preparation Time:
00:10
Cooking Time:
00:00
Skill Level:
1 - Easy

(1 Easy - 5 Hard)

Estimated POINT value:


Ingredients:


1 pound campanelle pasta or other medium sized shape
Pesto:
2 cups packed basil leaves, washed

1/2 cup olive oil

1/3 cup toasted pine nuts or chopped walnuts

2 - 3 teaspoons minced garlic

Salt and pepper to taste

1/2 cup grated Parmesan or Romano cheese


Steps:


If making pesto parve, put everything in the food processor and pulse until the leaves break down. Taste and correct salt and pepper. If you prefer more garlic, go for it.

If you want to add cheese, transfer to a dairy bowl and stir in the cheese.

Cook pasta until just al dente. Rinse until cold. Shake off excess water and transfer to a bowl. Add enough basil to cover evenly.


Recently viewed recipes:



Pesto with Campanelle and Heirloom Cherry Tomatoes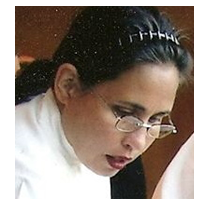 About Leah
Hi! Thank you for stopping by to watch me, Leah, cook kosher. I've been the owner operator of my boutique catering firm in Seattle, Leah's Catering, for the past 14 years.
Read more...
Leah's Blog

Aviva Makes Aliyah and The Sandwich Generation

Happy Chinese New Year! Happy Super Bowl! Go Hawks!

Tradition! Fun with the Seattle International Film Festival

Where Have I Been in My Life???

Making Kosher Salads

Blog Categories
Leah's Kosher Pantry

View what is in the pantry
Recipes

Appetizers
(44)

Appetizers - Dips and Sauces
(11)

Appetizers - Starter Courses
(10)

Beverages - Cold
(1)

Breads - Yeast
(10)

Breakfast Pastries
(7)

Dessert - Frostings
(6)

Desserts - Cakes
(13)

Desserts - Cookies and Brownies
(29)

Desserts - Dairy
(42)

Desserts - Pareve
(71)

Desserts - Pies and Tarts
(14)

Desserts - Tea Breads, Quick Breads
(8)

Desserts and Baked Goods - Gluten Free
(18)

Main Dish - Beef
(7)

Main Dish - Dairy
(3)

Main Dish - Eggs and Fritattas
(6)

Main Dish - Fish
(11)

Main Dish - Poultry
(14)

Main Dish - Vegetarian and Vegan
(9)

Salads - Dressing
(8)

Salads - Fruit
(4)

Salads - Grains & Legumes
(7)

Salads - Green
(1)

Salads - Pasta and Rice
(10)

Salads - Potatoes and Eggs
(5)

Salads - Vegetable
(15)

Side Dishes - Kugels and Souffles
(7)

Side Dishes - Potatoes and Vegetables
(17)

Side Dishes - Rice, Grains and Pasta
(7)

Soups, Stews and Cholent
(9)
Special Considerations

Dairy-Free Recipes
(230)

Gluten-Free Recipes
(134)

High Fiber Recipes
(18)

Low-fat Recipes
(11)

Nut-Free Desserts Recipes
(48)

Vegan Recipes
(101)

Vegetarian Recipes
(207)
Holidays

Rosh Hashana Recipes
(23)

Yom Kippur Recipes
(3)

Sukkot Recipes
(26)

Simchat Torah Recipes
(9)

Chanukah Recipes
(20)

Tu B'shevat Recipes
(16)

Purim Recipes
(9)

Passover Recipes
(44)

Lag Ba'omer Recipes
(6)

Shavuot Recipes
(24)

Shabbat Recipes
(34)
Cookbook Library

New Releases

Jewish Classics

Other Favorites
Kitchen Gadgets

Essentials

Small Appliances
Chef Of The Week

Barbara Williamson
Congratulations to our chef of the week.