Gravlax

Recently hired to cater a Jewish event at The Swedish Club, I joke to the client that possibly they want Swedish food; lutefisk. Seattle, clear cut for civilized living by strapping lumberjacks of Swedish decent, is proud of her Swedish neighborhood Ballard. Bringing a bit of home to the Northwest, those of us from other ghettos only joke about the only heard of but never seen lutefisk favored by Swedes of yesteryear. The client muses that, indeed, Swedish meatballs are off the table, too. Something about pork and cheese.
Actually, the client thinks it might be fun to pay tribute to the venue. Reaching for my thinking cap, something akin to a blonde sheitel, I decide that if Swedes can cook Swedish food, I can too ~ and, make it kosher! Like all of you reading this, I hit the internet.
Surfing the web, I realize that traditional foods are rooted in the 'local' food movement prior to it being fashionable. Looks like they've got butter, fish, vinegar and salt to use. As I continue to research, my menu ideas are starting to read like a Shabbat Kiddush: gravlax, pickled herring, pickles, pickled beets, pickled cucumbers. Given that Sweden is just a long swim across the Baltic Sea from Poland, it doesn't surprise me that the food is similar. Now the challenge becomes how to upscale the offering to disguise a Kiddush as an appetizer event.
I decide to make gravlax the centerpiece of the menu. Gravlax is a cold-cured process done to salmon induced by salt, sugar and gin. It takes 3 days to cure; just the amount of time I have between the end of Shavuot and my event. Ordering 20 pounds of salmon sides from my fishmonger, I tell him what I'm making. Echoing laughter recedes as I walk away. I'll show him!
The recipe I reference, although similar to all recipes out there, is attributed to Mark Bittman's book "Fish; The Complete Guide to Buying and Cooking." Incredibly easy to prep, it virtually 'cooks' itself. When done, Tony, my new sous chef, bias slices it to buttery perfection. As he cuts, I roll and place on platters ~ tasting scrapes and loving the salty dill flavor. Wowzers, another favorite!
As I told my very happy client later, Gravlax is now officially on my menu: "Do you want house made Gravlax or Costco Lox?" I'm thinking, I'm thinking......
Kosher Status:
Parve
Number of servings:
24 x 2 oz. servings
Main Ingredient(s):
Preparation Time:
00:30
Cooking Time:
00:00
Skill Level:
1 - Easy

(1 Easy - 5 Hard)

Estimated POINT value:


Ingredients:


1 (3 to 4 pound salmon, weighed after cleaning and beheading, skin on - about 5 pounds whole)

3 tablespoons salt

2 tablespoons sugar

1 teaspoon black pepper

1 large bunch of dill, washed and roughly chopped, stems and all

1 tablespoon gin or vodka

1 lemon (optional - saw people use this online)


Steps:


Purchase the best salmon you can afford 5 days in advance of needing the finished gravlax. Have the fishmonger scale and fillet the fish. Leave the skin on.

Freeze for at least 12 hours to kill any parasites. Gross thought but Benoit read this is a good practice.

Thaw the fish so it is ready to prep 3 days before serving.

Rinse and pat the fish dry. Lay on cutting board.
| | |
| --- | --- |
| | Sprinkle the salmon with the salt, pepper and sugar. Sprinkle the alcohol onto the sides. |
| | |
| --- | --- |
| | Wash and chop the dill. |
| | |
| --- | --- |
| | Spread the dill over the salmon sides. Sprinkle on the lemon juice if you are using it. |
| | |
| --- | --- |
| | Sandwich the 2 sides of the salmon together and wrap well in plastic. If using only 1 side, no worries ~ just wrap it tightly. |
Place the salmon on a large baking sheet and place it on a lower shelf in the fridge. Weight down the fish with cans from the pantry.

Over the next few days, open the wrap and baste with any juices. Wrap tightly and flip the salmon so the top fillet is now on the bottom. Refrigerate and weight.

Continue until ready to serve. Unwrap the fish and place on a cutting board. With a sharp knife, remove the skin. Then, cut very thin slices on the bias. I like to roll my gravlax for the platter so guests may help themselves easily.

Serve with Mustard Dill Sauce and rye bread.


Recently viewed recipes:



Gravlax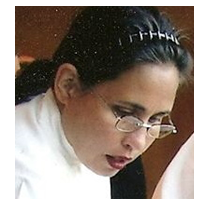 About Leah
Hi! Thank you for stopping by to watch me, Leah, cook kosher. I've been the owner operator of my boutique catering firm in Seattle, Leah's Catering, for the past 14 years.
Read more...
Leah's Blog

Aviva Makes Aliyah and The Sandwich Generation

Happy Chinese New Year! Happy Super Bowl! Go Hawks!

Tradition! Fun with the Seattle International Film Festival

Where Have I Been in My Life???

Making Kosher Salads

Blog Categories
Leah's Kosher Pantry

View what is in the pantry
Recipes

Appetizers
(44)

Appetizers - Dips and Sauces
(11)

Appetizers - Starter Courses
(10)

Beverages - Cold
(1)

Breads - Yeast
(10)

Breakfast Pastries
(7)

Dessert - Frostings
(6)

Desserts - Cakes
(13)

Desserts - Cookies and Brownies
(29)

Desserts - Dairy
(42)

Desserts - Pareve
(71)

Desserts - Pies and Tarts
(14)

Desserts - Tea Breads, Quick Breads
(8)

Desserts and Baked Goods - Gluten Free
(18)

Main Dish - Beef
(7)

Main Dish - Dairy
(3)

Main Dish - Eggs and Fritattas
(6)

Main Dish - Fish
(11)

Main Dish - Poultry
(14)

Main Dish - Vegetarian and Vegan
(9)

Salads - Dressing
(8)

Salads - Fruit
(4)

Salads - Grains & Legumes
(7)

Salads - Green
(1)

Salads - Pasta and Rice
(10)

Salads - Potatoes and Eggs
(5)

Salads - Vegetable
(15)

Side Dishes - Kugels and Souffles
(7)

Side Dishes - Potatoes and Vegetables
(17)

Side Dishes - Rice, Grains and Pasta
(7)

Soups, Stews and Cholent
(9)
Special Considerations

Dairy-Free Recipes
(230)

Gluten-Free Recipes
(134)

High Fiber Recipes
(18)

Low-fat Recipes
(11)

Nut-Free Desserts Recipes
(48)

Vegan Recipes
(101)

Vegetarian Recipes
(207)
Holidays

Rosh Hashana Recipes
(23)

Yom Kippur Recipes
(3)

Sukkot Recipes
(26)

Simchat Torah Recipes
(9)

Chanukah Recipes
(20)

Tu B'shevat Recipes
(16)

Purim Recipes
(9)

Passover Recipes
(44)

Lag Ba'omer Recipes
(6)

Shavuot Recipes
(24)

Shabbat Recipes
(34)
Cookbook Library

New Releases

Jewish Classics

Other Favorites
Kitchen Gadgets

Essentials

Small Appliances
Chef Of The Week

Barbara Williamson
Congratulations to our chef of the week.