Grated Horseradish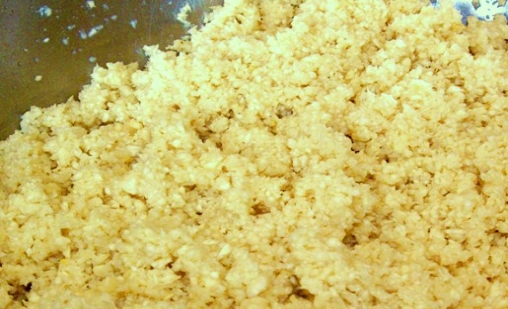 Grated horseradish is a classic condiment for gefilte fish. I used to buy a quality jarred variety but that was when I'd buy frozen gefilte fish. Now, with the homemade salmon and white fish loaves, it seems more appropriate to grind our own horseradish. As I tie up loose ends before the final push before the Seder, I'm looking for a small project to keep my chef busy. "Oh, why don't you grab that 20 pounds of horseradish from the fridge and I'll TELL you what to do!?" Mean trick, I know, but they fall for it every time!
It's simple; wash the root, peel and chunk it to fit the bowl of the food processor. Add salt, sugar, vinegar (or lemon juice) and stir to combine well. This is the part that sent the chef running from the room. Yeah, might not want to look at what you're doing at this point....feel the burn! I store the horseradish in plastic freezer bags that are doubled. You can also freeze this if you're really organized.
Regarding the horseradish eaten during the Seder, it is best to grate that before the Seder so it packs its full punch. I've heard of some who really observe the mitzvah to the most stringent level by biting a chunk of horseradish. HEARD of but never seen......
Kosher Status:
Parve
Number of servings:
Makes about 2 cups
Main Ingredient(s):
Horseradish
Preparation Time:
00:10
Cooking Time:
00:00
Skill Level:
1 - Easy

(1 Easy - 5 Hard)

Estimated POINT value:


Ingredients:


1 pound horseradish root

2 teaspoons salt

1/4 cup sugar

1/3 - 1/2 cup vinegar or lemon juice, enough to moisten


Steps:


Wash and peel the horseradish root. Cut into chunks and put into the bowl of the food processor that is fitted with the blade. Grind until very fine. Transfer to a bowl. Add remaining ingredients and stir....don't look at it or breathe!

Store in an airtight container.


Recently viewed recipes:



Grated Horseradish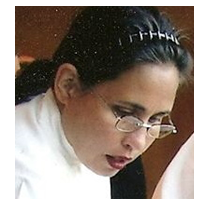 About Leah
Hi! Thank you for stopping by to watch me, Leah, cook kosher. I've been the owner operator of my boutique catering firm in Seattle, Leah's Catering, for the past 14 years.
Read more...
Leah's Blog

Aviva Makes Aliyah and The Sandwich Generation

Happy Chinese New Year! Happy Super Bowl! Go Hawks!

Tradition! Fun with the Seattle International Film Festival

Where Have I Been in My Life???

Making Kosher Salads

Blog Categories
Leah's Kosher Pantry

View what is in the pantry
Recipes

Appetizers
(44)

Appetizers - Dips and Sauces
(11)

Appetizers - Starter Courses
(10)

Beverages - Cold
(1)

Breads - Yeast
(10)

Breakfast Pastries
(7)

Dessert - Frostings
(6)

Desserts - Cakes
(13)

Desserts - Cookies and Brownies
(29)

Desserts - Dairy
(42)

Desserts - Pareve
(71)

Desserts - Pies and Tarts
(14)

Desserts - Tea Breads, Quick Breads
(8)

Desserts and Baked Goods - Gluten Free
(18)

Main Dish - Beef
(7)

Main Dish - Dairy
(3)

Main Dish - Eggs and Fritattas
(6)

Main Dish - Fish
(11)

Main Dish - Poultry
(14)

Main Dish - Vegetarian and Vegan
(9)

Salads - Dressing
(8)

Salads - Fruit
(4)

Salads - Grains & Legumes
(7)

Salads - Green
(1)

Salads - Pasta and Rice
(10)

Salads - Potatoes and Eggs
(5)

Salads - Vegetable
(15)

Side Dishes - Kugels and Souffles
(7)

Side Dishes - Potatoes and Vegetables
(17)

Side Dishes - Rice, Grains and Pasta
(7)

Soups, Stews and Cholent
(9)
Special Considerations

Dairy-Free Recipes
(230)

Gluten-Free Recipes
(134)

High Fiber Recipes
(18)

Low-fat Recipes
(11)

Nut-Free Desserts Recipes
(48)

Vegan Recipes
(101)

Vegetarian Recipes
(207)
Holidays

Rosh Hashana Recipes
(23)

Yom Kippur Recipes
(3)

Sukkot Recipes
(26)

Simchat Torah Recipes
(9)

Chanukah Recipes
(20)

Tu B'shevat Recipes
(16)

Purim Recipes
(9)

Passover Recipes
(44)

Lag Ba'omer Recipes
(6)

Shavuot Recipes
(24)

Shabbat Recipes
(34)
Cookbook Library

New Releases

Jewish Classics

Other Favorites
Kitchen Gadgets

Essentials

Small Appliances
Chef Of The Week

Barbara Williamson
Congratulations to our chef of the week.