Raisin Crown Challah

(Note: This was originally posted last year. I'm a big believer in baking ahead of the holidays and freezing. No time like the present!)
Luckily, luckily we eat crown challah through Simchat Torah....and, probably the Shabbat that immediately follows. If I put this recipe up any later, it'll be early for next year. It has been a killer couple of weeks with all my focus on catering. I beg everyone's forgiveness for neglecting this blog.
I took this picture before Rosh Hashana. Making challah for Hillel's dinner and other projects, I knock out a few batches over a couple of hours. While they cool on baker's racks, a young man comes by the kitchen. He's been managing the CSA produce pickup. He asks, "Did you make all of these?.....I made 2 last night and have to go home and make 4 more." Poor guy. I make 24 in 1/2 an hour and just let them rise and bake as I do other tasks. I love having a commercial kitchen!
I already have my epic video series on challah in the video library. I use the same recipe for these crowns. To make raisin challah, I simply add raisins at the end of the kneading. When I first started the bakery, my friend Patti Kieval said my raisin crowns needed more raisins. Now I add 9 pounds to each batch of dough. I don't have the huge bakery mixers anymore. We used to add 36 pounds of raisins to those batches....and, raisins ain't cheap!
VERY IMPORTANT TIP! It is crucial that the raisins be moistened before adding them to the dough. Otherwise, the raisins suck the moisture from the dough and you end up with a very dry challah. So, empty the raisins into a bowl. Toss with enough water to moisten the raisins but not to make them mushy. Toss them into your dough and knead until they are evenly dispersed.
Tomorrow, I'll make my famous fruit challah.....perfect for the sukkah!
Kosher Status:
Parve
Number of servings:
makes 4 - 6 loaves
Main Ingredient(s):
Preparation Time:
00:30
Cooking Time:
00:20
Skill Level:
1 - Easy

(1 Easy - 5 Hard)

Estimated POINT value:


Ingredients:


1 recipe of Classic Egg Challah

2 1/4 pounds raisins, dampened as described above


Steps:


| | |
| --- | --- |
| | Make the Classic Egg Challah. You'll add the raisins at the very end of the kneading process. |
| | |
| --- | --- |
| | Measure the raisins into a bowl. Dampen with enough water to moisten but not make them mushy. |
| | |
| --- | --- |
| | Knead the raisins into the dough until well incorporated. |
| | |
| --- | --- |
| | Divide the dough into 4 - 6 pieces. Roll each into a long strand, one end wider than the other. Hold the wide end in place and coil the strand to form the crown. Place into a pie pan and set aside to rise until double. |
Brush with egg wash and set aside to rise until double in bulk. The raisins are heavy so the rising time will be longer than for a plain challah. It will rise more in the oven, too.

Bake at 350' for about 25 - 30 minutes depending on the size of your loaf. The bottom will be golden brown and the loaf will sound hollow when patted when the bread is baked.

Cool on a wire rack.


Recently viewed recipes:



Raisin Crown Challah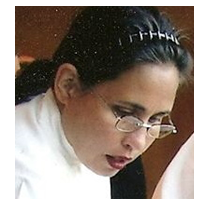 About Leah
Hi! Thank you for stopping by to watch me, Leah, cook kosher. I've been the owner operator of my boutique catering firm in Seattle, Leah's Catering, for the past 14 years.
Read more...
Leah's Blog

Aviva Makes Aliyah and The Sandwich Generation

Happy Chinese New Year! Happy Super Bowl! Go Hawks!

Tradition! Fun with the Seattle International Film Festival

Where Have I Been in My Life???

Making Kosher Salads

Blog Categories
Leah's Kosher Pantry

View what is in the pantry
Recipes

Appetizers
(44)

Appetizers - Dips and Sauces
(11)

Appetizers - Starter Courses
(10)

Beverages - Cold
(1)

Breads - Yeast
(10)

Breakfast Pastries
(7)

Dessert - Frostings
(6)

Desserts - Cakes
(13)

Desserts - Cookies and Brownies
(29)

Desserts - Dairy
(42)

Desserts - Pareve
(71)

Desserts - Pies and Tarts
(14)

Desserts - Tea Breads, Quick Breads
(8)

Desserts and Baked Goods - Gluten Free
(18)

Main Dish - Beef
(7)

Main Dish - Dairy
(3)

Main Dish - Eggs and Fritattas
(6)

Main Dish - Fish
(11)

Main Dish - Poultry
(14)

Main Dish - Vegetarian and Vegan
(9)

Salads - Dressing
(8)

Salads - Fruit
(4)

Salads - Grains & Legumes
(7)

Salads - Green
(1)

Salads - Pasta and Rice
(10)

Salads - Potatoes and Eggs
(5)

Salads - Vegetable
(15)

Side Dishes - Kugels and Souffles
(7)

Side Dishes - Potatoes and Vegetables
(17)

Side Dishes - Rice, Grains and Pasta
(7)

Soups, Stews and Cholent
(9)
Special Considerations

Dairy-Free Recipes
(230)

Gluten-Free Recipes
(134)

High Fiber Recipes
(18)

Low-fat Recipes
(11)

Nut-Free Desserts Recipes
(48)

Vegan Recipes
(101)

Vegetarian Recipes
(207)
Holidays

Rosh Hashana Recipes
(23)

Yom Kippur Recipes
(3)

Sukkot Recipes
(26)

Simchat Torah Recipes
(9)

Chanukah Recipes
(20)

Tu B'shevat Recipes
(16)

Purim Recipes
(9)

Passover Recipes
(44)

Lag Ba'omer Recipes
(6)

Shavuot Recipes
(24)

Shabbat Recipes
(34)
Cookbook Library

New Releases

Jewish Classics

Other Favorites
Kitchen Gadgets

Essentials

Small Appliances
Chef Of The Week

Barbara Williamson
Congratulations to our chef of the week.