Baked Salmon and Halibut Gefilte Fish

(This is a second posting of this recipe. It is a 'must make' for Passover.)
I always bought sweetened gefilte fish in the kosher frozen food section. I would unroll it from the parchment wrapping and pop it into the oven. Done. Easy. Being served homemade gefilte fish once, I found it gritty and disappointing. Why bother? So, I continued to buy the store-bought variety and served it dutifully every week. Then I asked my oldest daughter, about 12 at the time, if she'd like any. She replied, "No thank you and you don't ever have to ask me again in life." Soon, other fish dishes began to vie for the opening act to Shabbat dinner.
That is until a customer asked me to make her family recipe. Easy. Tasty. Done. I won't divulge her secrets and feel confident I've added enough of my own spin to share the recipe; going so far on occasion to use halibut, white fish, lemon zest, fresh dill and capers. I thought that incredible, a guest thought it beyond the definition of gefilte fish. Ha! So it isn't like your mother used to make; but wait ~ your mother didn't make anything. I love the cherished traditions Jews cling to; even when they include remembering somebody else's mother's cooking!
Gefilte fish is essentially ground fish, onions, a little grated carrot and a bit of binder. Experimenting with various qualities of fish, the most extravagant combination to date is wild king salmon and halibut. I grind it myself in the bowl of the Cuisinart until it is totally smooth. All the ingredients are ground in the processor bowl so it is quick and easy. Of course, we once started with 100 pounds of ground fish from the fishmonger. The only thing quick and easy about that project was that it was delegated to someone else!
Like my customer, I prefer that the ground fish mixture is baked in a loaf rather than being simmered in fish stock...much simpler and less odorous. I suppose I can be accused of poaching individual portions (stop, I hear my French sidekick saying, "quenelle, it's a quenelle!"...totally exasperated) in court bouillon, a white wine poaching liquid....shamefully over the top but oh so fabulous! Freshly grated horseradish is my favorite condiment with the beet variety from the jar right on its heels.
We don't have carp here in the Northwest so there is some resistance to the authenticity of salmon gefilte fish. But I say, "Quit your carping!" and enjoy this most fabulous start to a great meal.
Kosher Status:
Parve
Number of servings:
10 - 12
Main Ingredient(s):
Fish - Smoked White Fish , Salmon
Preparation Time:
00:30
Cooking Time:
00:30
Skill Level:
1 - Easy

(1 Easy - 5 Hard)

Estimated POINT value:
Average Rating:
5/5


Ingredients:


1 pound salmon

1/2 pound halibut or other white fish

1 1/4 pounds of sweet Mayan or Vidalia onions, peeled weight

2 eggs

1 teaspoon sea salt

1/2 teaspoon black pepper

2 tablespoons sugar

1/4 cup fluffy bread crumbs (or, matzoh meal for Passover)

1 carrot, chunked to toss into the food processor


Steps:


| | |
| --- | --- |
| | Preheat the oven to 350 degrees. |
| | |
| --- | --- |
| | Skin and bone the fish. I usually have the fishmonger skin the fillets. |
| | |
| --- | --- |
| | In the bowl of the Cuisinart, grind the fish until it is very smooth. |
| | |
| --- | --- |
| | Chop the onion and saute until tender. Let cool and then place into the bowl of the Cuisinart and grind until very fine. Add to fish. |
| | |
| --- | --- |
| | Place the peeled carrots into the bowl of the Cuisinart and grind until very fine. Add to fish mixture. |
| | |
| --- | --- |
| | Get all the remaining ingredients assembled. |
| | |
| --- | --- |
| | Combine all the ingredients to form a smooth mixture. |
| | |
| --- | --- |
| | Spray a loaf pan with oil and fill with fish mixture. Bake just until firm and golden brown. |
| | |
| --- | --- |
| | Cool and then place in the refrigerator. To serve, invert loaf and slice. Grated horseradish is the classic condiment. |


Recently viewed recipes:



Baked Salmon and Halibut Gefilte Fish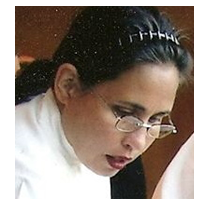 About Leah
Hi! Thank you for stopping by to watch me, Leah, cook kosher. I've been the owner operator of my boutique catering firm in Seattle, Leah's Catering, for the past 14 years.
Read more...
Leah's Blog

Aviva Makes Aliyah and The Sandwich Generation

Happy Chinese New Year! Happy Super Bowl! Go Hawks!

Tradition! Fun with the Seattle International Film Festival

Where Have I Been in My Life???

Making Kosher Salads

Blog Categories
Leah's Kosher Pantry

View what is in the pantry
Recipes

Appetizers
(44)

Appetizers - Dips and Sauces
(11)

Appetizers - Starter Courses
(10)

Beverages - Cold
(1)

Breads - Yeast
(10)

Breakfast Pastries
(7)

Dessert - Frostings
(6)

Desserts - Cakes
(13)

Desserts - Cookies and Brownies
(29)

Desserts - Dairy
(42)

Desserts - Pareve
(71)

Desserts - Pies and Tarts
(14)

Desserts - Tea Breads, Quick Breads
(8)

Desserts and Baked Goods - Gluten Free
(18)

Main Dish - Beef
(7)

Main Dish - Dairy
(3)

Main Dish - Eggs and Fritattas
(6)

Main Dish - Fish
(11)

Main Dish - Poultry
(14)

Main Dish - Vegetarian and Vegan
(9)

Salads - Dressing
(8)

Salads - Fruit
(4)

Salads - Grains & Legumes
(7)

Salads - Green
(1)

Salads - Pasta and Rice
(10)

Salads - Potatoes and Eggs
(5)

Salads - Vegetable
(15)

Side Dishes - Kugels and Souffles
(7)

Side Dishes - Potatoes and Vegetables
(17)

Side Dishes - Rice, Grains and Pasta
(7)

Soups, Stews and Cholent
(9)
Special Considerations

Dairy-Free Recipes
(230)

Gluten-Free Recipes
(134)

High Fiber Recipes
(18)

Low-fat Recipes
(11)

Nut-Free Desserts Recipes
(48)

Vegan Recipes
(101)

Vegetarian Recipes
(207)
Holidays

Rosh Hashana Recipes
(23)

Yom Kippur Recipes
(3)

Sukkot Recipes
(26)

Simchat Torah Recipes
(9)

Chanukah Recipes
(20)

Tu B'shevat Recipes
(16)

Purim Recipes
(9)

Passover Recipes
(44)

Lag Ba'omer Recipes
(6)

Shavuot Recipes
(24)

Shabbat Recipes
(34)
Cookbook Library

New Releases

Jewish Classics

Other Favorites
Kitchen Gadgets

Essentials

Small Appliances
Chef Of The Week

Barbara Williamson
Congratulations to our chef of the week.