Salad Nicoise with Seared Ahi Tuna

This is an updated version of the salad Nicoise made in the days of the bakery. Actually, it is so transformed that it barely resembles that distant memory. Let's not indulge ourselves with the past; this salad moves forward at quite a clip. Craving a salad Nicoise for about 2 weeks, more than one head of lettuce wilts in the refrigerator. Purchasing a minimal amount of ahi tuna, I vow that it will not waste away waiting for my attention.
Writing this blog frees me from the confines of what something must or should have to be called this or that. I take more liberties, read recipes as guidelines when I have time to play. Commercial cooking, and particularly baking, requires a degree of conformity. People want what they had before and we can't disappoint. Cooking or baking for the blog only requires a good photo and a heavy dose of self-indulgence. Who says that a salad Nicoise can't have avocado? Yeah, yeah....all those personalities judging on the Food Network.
The truth of the matter is that the only Nicoise olives I find don't have a hechsher. Kalamatas are a saltier substitute. I put my fresh green beans on to blanch and get distracted watching the news...for about 45 minutes. I find sugar snap peas in the fridge and start over again. I'm allergic to eggs and forget to boil one for the photo op. Oh well. Waiting in line at the supermarket, I see on a magazine cover that someone uses tarragon instead of parsley in their dressing. For me, a little tarragon goes a long way. Next time I'll add fresh parsley just for the added flecks of green and slight bitterness. Instead of boiling potatoes, I roast fingerlings with olive oil. Heirloom cherry tomatoes in red, yellow and orange make my head bobble. I'm lovin' it.
Finally, I cringe when I think of the canned albacore tuna we used in the bakery. The other night, a judge on "Chopped" savors a bite saying, "and the tuna is seared perfectly." Okay, whatever that means. I decide to heat some olive oil in a saute pan, add fresh ground black pepper and add the tuna. Working quickly, I sear it on all sides and remove it from the pan. That does not take long! What a fabulous melt-in-your-mouth texture.
I wonder if avocado is a redundant texture, a poser on the plate. I shrug, I don't care!
Kosher Status:
Parve
Number of servings:
4 large salads
Main Ingredient(s):
Tuna - Fresh and Canned, Lettuce - Boston Bibb
Preparation Time:
00:30
Cooking Time:
00:20
Skill Level:
2

(1 Easy - 5 Hard)

Estimated POINT value:


Ingredients:


1 large head Bibb lettuce, washed and torn

1 pound fingerling or new potatoes

couple of handfuls of fresh green beans or snap peas, blanched

couple of handfuls of heirloom cherry tomatoes or other tomatoes

sprinkling of rinsed capers, about 2 tablespoons for 4 salads

sprinkling of Kalamata olives or other black olives

sprinkling of chopped fresh tarragon and/or parsley

1/4 cup finely sliced red onions, sprinkled over each salad

4 hard boiled eggs, cut in 1/2 - 1 egg per salad

1 avocado, peeled and sliced and fanned over salad (optional)

1 pound ahi tuna
Dressing:
1/3 cup red wine vinegar

2/3 cup light olive oil or canola oil

1 teaspoon salt

1/2 teaspoon pepper


Steps:


| | |
| --- | --- |
| | Avocado is optional...add what you like! |


Recently viewed recipes:



Salad Nicoise with Seared Ahi Tuna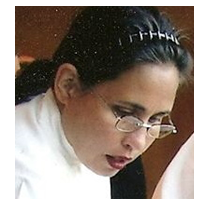 About Leah
Hi! Thank you for stopping by to watch me, Leah, cook kosher. I've been the owner operator of my boutique catering firm in Seattle, Leah's Catering, for the past 14 years.
Read more...
Leah's Blog

Aviva Makes Aliyah and The Sandwich Generation

Happy Chinese New Year! Happy Super Bowl! Go Hawks!

Tradition! Fun with the Seattle International Film Festival

Where Have I Been in My Life???

Making Kosher Salads

Blog Categories
Leah's Kosher Pantry

View what is in the pantry
Recipes

Appetizers
(44)

Appetizers - Dips and Sauces
(11)

Appetizers - Starter Courses
(10)

Beverages - Cold
(1)

Breads - Yeast
(10)

Breakfast Pastries
(7)

Dessert - Frostings
(6)

Desserts - Cakes
(13)

Desserts - Cookies and Brownies
(29)

Desserts - Dairy
(42)

Desserts - Pareve
(71)

Desserts - Pies and Tarts
(14)

Desserts - Tea Breads, Quick Breads
(8)

Desserts and Baked Goods - Gluten Free
(18)

Main Dish - Beef
(7)

Main Dish - Dairy
(3)

Main Dish - Eggs and Fritattas
(6)

Main Dish - Fish
(11)

Main Dish - Poultry
(14)

Main Dish - Vegetarian and Vegan
(9)

Salads - Dressing
(8)

Salads - Fruit
(4)

Salads - Grains & Legumes
(7)

Salads - Green
(1)

Salads - Pasta and Rice
(10)

Salads - Potatoes and Eggs
(5)

Salads - Vegetable
(15)

Side Dishes - Kugels and Souffles
(7)

Side Dishes - Potatoes and Vegetables
(17)

Side Dishes - Rice, Grains and Pasta
(7)

Soups, Stews and Cholent
(9)
Special Considerations

Dairy-Free Recipes
(230)

Gluten-Free Recipes
(134)

High Fiber Recipes
(18)

Low-fat Recipes
(11)

Nut-Free Desserts Recipes
(48)

Vegan Recipes
(101)

Vegetarian Recipes
(207)
Holidays

Rosh Hashana Recipes
(23)

Yom Kippur Recipes
(3)

Sukkot Recipes
(26)

Simchat Torah Recipes
(9)

Chanukah Recipes
(20)

Tu B'shevat Recipes
(16)

Purim Recipes
(9)

Passover Recipes
(44)

Lag Ba'omer Recipes
(6)

Shavuot Recipes
(24)

Shabbat Recipes
(34)
Cookbook Library

New Releases

Jewish Classics

Other Favorites
Kitchen Gadgets

Essentials

Small Appliances
Chef Of The Week

Barbara Williamson
Congratulations to our chef of the week.