Real Dairy Buttercream Frosting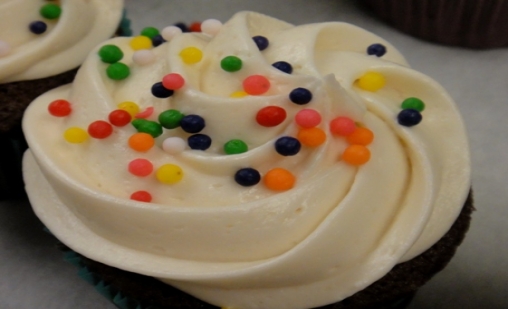 This is my favorite vanilla frosting. It is a classic buttercream for wedding cakes, light and fluffy and not too sweet. Many brides call me a year later to tell me that their top wedding cakes, served for their anniversaries, taste just as good a year later. The loftiness is divine, the smooth buttery texture oh so fab and it is an easy frosting to work with if the kitchen isn't too hot.
I've searched all my photo files and don't find any photos for the steps of this recipe. Looks like I'll have to whip up another batch and take some pictures. There are 2 main steps to getting this right but it is simple to make. I wouldn't recommend making this parve as the butter is important. Yes, make this frosting and be sure to close your eyes as you savor the light, airy clouds of buttercream.
Kosher Status:
Dairy
Number of servings:
enough for 24 cupcakes, 9" double layer cake
Main Ingredient(s):
Eggs , Butter or Margarine
Preparation Time:
00:30
Cooking Time:
00:10
Skill Level:
2

(1 Easy - 5 Hard)

Estimated POINT value:


Ingredients:


Step 1:
1 cup egg whites (no yolks at all)

3 cups of sugar
Step 2:
1 pound (2 cups) unsalted butter (must be unsalted) at room temperature
2/3 cup unsalted margarine (yes, this is margarine for stabilizing) at room temperature
1 teaspoon vanilla extract


Steps:


| | |
| --- | --- |
| | In a very clean mixing bowl, add the sugar and egg whites and place bowl over a pot of simmering water. Using a spatula (or a gloved hand like I do), heat the mixture to 140' while stirring constantly. I like to use a candy thermometer as it is important to reach this temperature. This will cook the eggs enough. Do not overcook or you'll have strings of eggs in your frosting. |
| | |
| --- | --- |
| | When the mixer comes to temperature, put the mixing bowl onto the stand at beat at medium high speed with the balloon whip attachment until the mixture is cool. It'll be very smooth and light. It must be totally cooled. This could take 10 or more minutes. |
When the Swiss meringue is cool, keep beating as you add the chunks of butter and margarine. The mixture may breakdown if the butter is too cold or hard. No worries, keep beating and it'll come together. It should be light, fluffy and without any lumps. Add the vanilla and beat to combine.

At this point the frosting is ready to use. If it, for some reason, got too hot, chill it for a few minutes. If you refrigerate the frosting for too long, the butter will harden. No worries, bring to room temperature and beat again if necessary to make it fluffy. Love this stuff!
| | |
| --- | --- |
| | Basket weave using real buttercream frosting. |


Recently viewed recipes:



Real Dairy Buttercream Frosting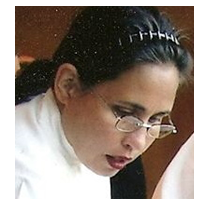 About Leah
Hi! Thank you for stopping by to watch me, Leah, cook kosher. I've been the owner operator of my boutique catering firm in Seattle, Leah's Catering, for the past 14 years.
Read more...
Leah's Blog

Aviva Makes Aliyah and The Sandwich Generation

Happy Chinese New Year! Happy Super Bowl! Go Hawks!

Tradition! Fun with the Seattle International Film Festival

Where Have I Been in My Life???

Making Kosher Salads

Blog Categories
Leah's Kosher Pantry

View what is in the pantry
Recipes

Appetizers
(44)

Appetizers - Dips and Sauces
(11)

Appetizers - Starter Courses
(10)

Beverages - Cold
(1)

Breads - Yeast
(10)

Breakfast Pastries
(7)

Dessert - Frostings
(6)

Desserts - Cakes
(13)

Desserts - Cookies and Brownies
(29)

Desserts - Dairy
(42)

Desserts - Pareve
(71)

Desserts - Pies and Tarts
(14)

Desserts - Tea Breads, Quick Breads
(8)

Desserts and Baked Goods - Gluten Free
(18)

Main Dish - Beef
(7)

Main Dish - Dairy
(3)

Main Dish - Eggs and Fritattas
(6)

Main Dish - Fish
(11)

Main Dish - Poultry
(14)

Main Dish - Vegetarian and Vegan
(9)

Salads - Dressing
(8)

Salads - Fruit
(4)

Salads - Grains & Legumes
(7)

Salads - Green
(1)

Salads - Pasta and Rice
(10)

Salads - Potatoes and Eggs
(5)

Salads - Vegetable
(15)

Side Dishes - Kugels and Souffles
(7)

Side Dishes - Potatoes and Vegetables
(17)

Side Dishes - Rice, Grains and Pasta
(7)

Soups, Stews and Cholent
(9)
Special Considerations

Dairy-Free Recipes
(230)

Gluten-Free Recipes
(134)

High Fiber Recipes
(18)

Low-fat Recipes
(11)

Nut-Free Desserts Recipes
(48)

Vegan Recipes
(101)

Vegetarian Recipes
(207)
Holidays

Rosh Hashana Recipes
(23)

Yom Kippur Recipes
(3)

Sukkot Recipes
(26)

Simchat Torah Recipes
(9)

Chanukah Recipes
(20)

Tu B'shevat Recipes
(16)

Purim Recipes
(9)

Passover Recipes
(44)

Lag Ba'omer Recipes
(6)

Shavuot Recipes
(24)

Shabbat Recipes
(34)
Cookbook Library

New Releases

Jewish Classics

Other Favorites
Kitchen Gadgets

Essentials

Small Appliances
Chef Of The Week

Barbara Williamson
Congratulations to our chef of the week.