Pareve Yerushalmi Kugel

Here in the Northwest, this kugel isn't as familiar as a potato or sweet noodle kugel. I think it is popular in some Haredi communities in Israel, hence the name. It is an interesting blend of black pepper and caramelized sugar tossed with fine egg noodles. I like the flavor combination and texture.
I'm at a loss for words. I don't have a Yerushalmi story that wouldn't be classified as loshen hora (gossip). I mean, I've seen some odd results masquerading as this kugel but hardly worth reporting. The key is to make the kugel caramelized, not like a spray on tan. Anyway, I'm sure this is down-home comfort food for the streimel wearing Jews of the Holy Land. At least, that is the exotic image the sugary black pepper evokes.
Kosher Status:
Parve
Number of servings:
8' x 8' pan, 12 - 16 servings
Main Ingredient(s):
Pasta
Preparation Time:
00:20
Cooking Time:
00:30
Skill Level:
1 - Easy

(1 Easy - 5 Hard)

Estimated POINT value:
Average Rating:
5/5


Ingredients:


12 ounces fine egg noodles

1/3 cup canola oil

6 large eggs

2 teaspoons salt

2 teaspoons pepper

1 1/2 cups sugar


Steps:


| | |
| --- | --- |
| | Put a pot of water to boil and cook the noodles just until tender. Rinse under cold water and drain well. Place in a bowl and toss with oil. Set aside. |
| | |
| --- | --- |
| | In another bowl, mix the eggs with the salt and pepper. Add the noodles. Toss well. |
| | |
| --- | --- |
| | In a small frying pan, over medium high heat, put the sugar on to caramelize. Using a heat resistant spatula, stir the sugar until it melts and starts to brown. When it is all melted and golden, remove from the heat and pour onto the noodles. Avoid getting any on the sides of the bowl. |
Using the spatula, toss the sugar well with noodle mixture. Brittle pieces will break down and dissolve.

Grease an 8' by 8' baking dish. Pour the kugel mixture into the pan. Bake for about 25 minutes until it is very golden brown and set.

Remove from the oven and let rest for a few mintues. Serve hot, warm or at room temperature.

And that is how you make a Kosher Pareve Yerushalmi Kugel!


Recently viewed recipes:



Pareve Yerushalmi Kugel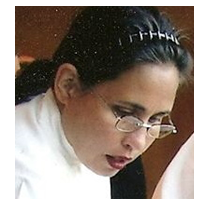 About Leah
Hi! Thank you for stopping by to watch me, Leah, cook kosher. I've been the owner operator of my boutique catering firm in Seattle, Leah's Catering, for the past 14 years.
Read more...
Leah's Blog

Aviva Makes Aliyah and The Sandwich Generation

Happy Chinese New Year! Happy Super Bowl! Go Hawks!

Tradition! Fun with the Seattle International Film Festival

Where Have I Been in My Life???

Making Kosher Salads

Blog Categories
Leah's Kosher Pantry

View what is in the pantry
Recipes

Appetizers
(44)

Appetizers - Dips and Sauces
(11)

Appetizers - Starter Courses
(10)

Beverages - Cold
(1)

Breads - Yeast
(10)

Breakfast Pastries
(7)

Dessert - Frostings
(6)

Desserts - Cakes
(13)

Desserts - Cookies and Brownies
(29)

Desserts - Dairy
(42)

Desserts - Pareve
(71)

Desserts - Pies and Tarts
(14)

Desserts - Tea Breads, Quick Breads
(8)

Desserts and Baked Goods - Gluten Free
(18)

Main Dish - Beef
(7)

Main Dish - Dairy
(3)

Main Dish - Eggs and Fritattas
(6)

Main Dish - Fish
(11)

Main Dish - Poultry
(14)

Main Dish - Vegetarian and Vegan
(9)

Salads - Dressing
(8)

Salads - Fruit
(4)

Salads - Grains & Legumes
(7)

Salads - Green
(1)

Salads - Pasta and Rice
(10)

Salads - Potatoes and Eggs
(5)

Salads - Vegetable
(15)

Side Dishes - Kugels and Souffles
(7)

Side Dishes - Potatoes and Vegetables
(17)

Side Dishes - Rice, Grains and Pasta
(7)

Soups, Stews and Cholent
(9)
Special Considerations

Dairy-Free Recipes
(230)

Gluten-Free Recipes
(134)

High Fiber Recipes
(18)

Low-fat Recipes
(11)

Nut-Free Desserts Recipes
(48)

Vegan Recipes
(101)

Vegetarian Recipes
(207)
Holidays

Rosh Hashana Recipes
(23)

Yom Kippur Recipes
(3)

Sukkot Recipes
(26)

Simchat Torah Recipes
(9)

Chanukah Recipes
(20)

Tu B'shevat Recipes
(16)

Purim Recipes
(9)

Passover Recipes
(44)

Lag Ba'omer Recipes
(6)

Shavuot Recipes
(24)

Shabbat Recipes
(34)
Cookbook Library

New Releases

Jewish Classics

Other Favorites
Kitchen Gadgets

Essentials

Small Appliances
Chef Of The Week

Barbara Williamson
Congratulations to our chef of the week.