Orange Mango Stevia Smoothie (or Margarita Mix)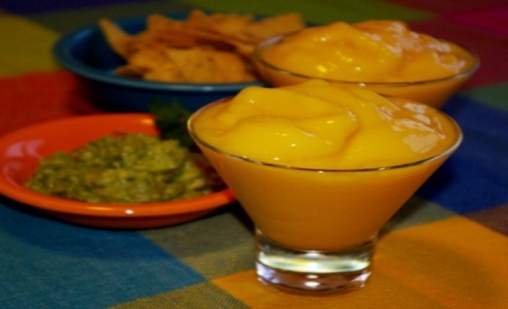 My idea of a vacation is a week in Mexico at the start of the off season. This usually coincides with the post Passover recuperation. Ah, not this year; 2 weeks in Bali last February and Acapulco last fall felt like all the sunshine I needed. Wrong. I still need the post Passover vacation. Guess a few glasses of this refreshing mango smoothie, made with organic stevia will have to do. Just have to crank up the heating pad and put my sunglasses on while I sip.
This recipe also makes a great margarita mixer but I'm good with it as is. Finding 'champagne' mangoes at Whole Foods that look ripe I decide to use them. They are very meaty with a slender pit. Tasting very much like the ones I remember in Hawaii when I was a kid, I'm transported back in time and space.
I'm also BACK on Weight Watchers so I opt to use organic stevia instead of sugar. Works for me, especially since I'm sitting here drinking the entire blender full by myself. I don't notice any difference in taste. Perfect!
Kosher Status:
Parve
Number of servings:
4
Main Ingredient(s):
Mango
Preparation Time:
00:10
Cooking Time:
00:00
Skill Level:
1 - Easy

(1 Easy - 5 Hard)

Estimated POINT value:


Ingredients:


2 cups mango chunks (about 2 mangos)

1/4 cup fresh squeezed orange juice

6 packages stevia (or 1/4 cup sugar)

3 cups ice
If adding alcohol:
4 ounces tequila

2 ounces triple sec

salt to rim the glass


Steps:


| | |
| --- | --- |
| | Peel and chunk the ripe mango. Place into the blender. Add orange juice and stevia or sugar. |
| | |
| --- | --- |
| | Blend until smooth. Add ice and blend again until smooth. If adding alcohol, add at this point. Pour into glasses and serve immediately. If using alcohol, rim the glass with salt before pouring drink into glass. |


Recently viewed recipes:



Orange Mango Stevia Smoothie (or Margarita Mix)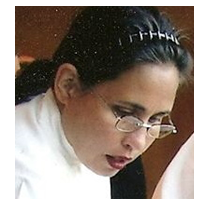 About Leah
Hi! Thank you for stopping by to watch me, Leah, cook kosher. I've been the owner operator of my boutique catering firm in Seattle, Leah's Catering, for the past 14 years.
Read more...
Leah's Blog

Aviva Makes Aliyah and The Sandwich Generation

Happy Chinese New Year! Happy Super Bowl! Go Hawks!

Tradition! Fun with the Seattle International Film Festival

Where Have I Been in My Life???

Making Kosher Salads

Blog Categories
Leah's Kosher Pantry

View what is in the pantry
Recipes

Appetizers
(44)

Appetizers - Dips and Sauces
(11)

Appetizers - Starter Courses
(10)

Beverages - Cold
(1)

Breads - Yeast
(10)

Breakfast Pastries
(7)

Dessert - Frostings
(6)

Desserts - Cakes
(13)

Desserts - Cookies and Brownies
(29)

Desserts - Dairy
(42)

Desserts - Pareve
(71)

Desserts - Pies and Tarts
(14)

Desserts - Tea Breads, Quick Breads
(8)

Desserts and Baked Goods - Gluten Free
(18)

Main Dish - Beef
(7)

Main Dish - Dairy
(3)

Main Dish - Eggs and Fritattas
(6)

Main Dish - Fish
(11)

Main Dish - Poultry
(14)

Main Dish - Vegetarian and Vegan
(9)

Salads - Dressing
(8)

Salads - Fruit
(4)

Salads - Grains & Legumes
(7)

Salads - Green
(1)

Salads - Pasta and Rice
(10)

Salads - Potatoes and Eggs
(5)

Salads - Vegetable
(15)

Side Dishes - Kugels and Souffles
(7)

Side Dishes - Potatoes and Vegetables
(17)

Side Dishes - Rice, Grains and Pasta
(7)

Soups, Stews and Cholent
(9)
Special Considerations

Dairy-Free Recipes
(230)

Gluten-Free Recipes
(134)

High Fiber Recipes
(18)

Low-fat Recipes
(11)

Nut-Free Desserts Recipes
(48)

Vegan Recipes
(101)

Vegetarian Recipes
(207)
Holidays

Rosh Hashana Recipes
(23)

Yom Kippur Recipes
(3)

Sukkot Recipes
(26)

Simchat Torah Recipes
(9)

Chanukah Recipes
(20)

Tu B'shevat Recipes
(16)

Purim Recipes
(9)

Passover Recipes
(44)

Lag Ba'omer Recipes
(6)

Shavuot Recipes
(24)

Shabbat Recipes
(34)
Cookbook Library

New Releases

Jewish Classics

Other Favorites
Kitchen Gadgets

Essentials

Small Appliances
Chef Of The Week

Barbara Williamson
Congratulations to our chef of the week.