Yorkshire Pudding

I admit to having no idea what a Yorkshire Pudding is or how it is eaten prior to making this menu. My only cookbooks remotely English are about tea parties. I decide to get on the net and see what is up with English/British foods and find myself trolling "About.com". Who knew?! I can see by the world map embedded on my website that I have readers in Great Britain, Australia and India. I know one of you knows something about the foods of the England. Please feel free to send me comments.
I did read that if a Yorkshire Pudding isn't at least 4" tall, it doesn't qualify. Needing to purchase a muffin tin I could "meat up" in the meat oven, I opt for the popover pan. It is tall to start with and I feel this gives me an edge. Peering through the oven window, Aviva and I watch the pudding rise beyond the edge of the cup. It's beautiful. Removing these from the oven after the allotted time and best guess on color, I watch the 4" plus start to shrink. I think a little longer in the oven may prevent that from happening. The pudding tastes like a soft cream puff and those require much more time in the oven. No matter, once the photo is taken, all are consumed and none with the beef gravy... unenlightened peasants!
Kosher Status:
Parve
Number of servings:
6 - 8
Main Ingredient(s):
Flour - Unbleached All Purpose, Eggs
Preparation Time:
00:10
Cooking Time:
00:30
Skill Level:
1 - Easy

(1 Easy - 5 Hard)

Estimated POINT value:


Ingredients:


2/3 cups eggs (3 large)

2/3 cups soy milk

2/3 cups flour

1/4 teaspoon salt

1 tablespoon cold water

a little oil for the bottom of the muffin cups


Steps:


| | |
| --- | --- |
| | Preheat oven to 425' about 10 minutes before you are ready to bake the puddings. The batter should sit at least 30 minutes, even a couple of hours if you have the time. |
| | |
| --- | --- |
| | In a small bowl or 4 cup measuring cup, whisk eggs well. |
| | |
| --- | --- |
| | Add milk and whisk until blended. |
| | |
| --- | --- |
| | Add flour and salt and continue to mix. |
| | |
| --- | --- |
| | Continue to mix until the batter is smooth. Set aside for at least 1/2 hour, more if you have the time. |
So, here is where we got all excited and forgot about the pictures. Put about 1/2 teaspoon of vegetable oil in the bottom of each muffin cup. Put the pan into a very hot oven, about 425'. Meanwhile, get your batter and add 1 tablespoon of cold water and stir to blend.

When the oil is very hot but not quite smoking, remove from the oven. Measure about 1/4 cup of batter into each cup (for the tall popover pan), less for a shorter cup. You want to fill the muffin cup ONLY 1/3rd of the way. I actually filled a cup in my popover pan with water and then measured the water to see what 1/3rd is before I started the recipe.

Quickly put the pan into the oven and bake for about 20 minutes or until golden brown. They should be very tall and have risen well beyond the top of the pan. Carefully remove from the oven. Serve with the roast beef and gravy.


Recently viewed recipes:



Yorkshire Pudding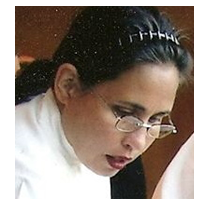 About Leah
Hi! Thank you for stopping by to watch me, Leah, cook kosher. I've been the owner operator of my boutique catering firm in Seattle, Leah's Catering, for the past 14 years.
Read more...
Leah's Blog

Aviva Makes Aliyah and The Sandwich Generation

Happy Chinese New Year! Happy Super Bowl! Go Hawks!

Tradition! Fun with the Seattle International Film Festival

Where Have I Been in My Life???

Making Kosher Salads

Blog Categories
Leah's Kosher Pantry

View what is in the pantry
Recipes

Appetizers
(44)

Appetizers - Dips and Sauces
(11)

Appetizers - Starter Courses
(10)

Beverages - Cold
(1)

Breads - Yeast
(10)

Breakfast Pastries
(7)

Dessert - Frostings
(6)

Desserts - Cakes
(13)

Desserts - Cookies and Brownies
(29)

Desserts - Dairy
(42)

Desserts - Pareve
(71)

Desserts - Pies and Tarts
(14)

Desserts - Tea Breads, Quick Breads
(8)

Desserts and Baked Goods - Gluten Free
(18)

Main Dish - Beef
(7)

Main Dish - Dairy
(3)

Main Dish - Eggs and Fritattas
(6)

Main Dish - Fish
(11)

Main Dish - Poultry
(14)

Main Dish - Vegetarian and Vegan
(9)

Salads - Dressing
(8)

Salads - Fruit
(4)

Salads - Grains & Legumes
(7)

Salads - Green
(1)

Salads - Pasta and Rice
(10)

Salads - Potatoes and Eggs
(5)

Salads - Vegetable
(15)

Side Dishes - Kugels and Souffles
(7)

Side Dishes - Potatoes and Vegetables
(17)

Side Dishes - Rice, Grains and Pasta
(7)

Soups, Stews and Cholent
(9)
Special Considerations

Dairy-Free Recipes
(230)

Gluten-Free Recipes
(134)

High Fiber Recipes
(18)

Low-fat Recipes
(11)

Nut-Free Desserts Recipes
(48)

Vegan Recipes
(101)

Vegetarian Recipes
(207)
Holidays

Rosh Hashana Recipes
(23)

Yom Kippur Recipes
(3)

Sukkot Recipes
(26)

Simchat Torah Recipes
(9)

Chanukah Recipes
(20)

Tu B'shevat Recipes
(16)

Purim Recipes
(9)

Passover Recipes
(44)

Lag Ba'omer Recipes
(6)

Shavuot Recipes
(24)

Shabbat Recipes
(34)
Cookbook Library

New Releases

Jewish Classics

Other Favorites
Kitchen Gadgets

Essentials

Small Appliances
Chef Of The Week

Barbara Williamson
Congratulations to our chef of the week.