Flourless Chocolate Cake

This is a must make for Passover. Similar to the Chocolate Raspberry Truffle Cake in appearance, this cake is much lighter. Many flourless chocolate cake recipes are similar so what makes one better than another? The execution. Please pay attention to the steps as it really is all in the wrists. It is very important to FOLD the egg whites into the chocolate with a light hand....romance it! I don't make more than 6 cakes at a time as I want to be careful with the techniques of blending the ingredients. I'm not sure why, but some kosher for Passover chocolate chips are funky and don't melt smoothly. Give them enough time on the double boiler so that the chocolate and margarine are very smooth. Then let the mixture cool a bit so as not to cook the egg yolks when they are added. They egg whites should be stiff but not dry. All these seemingly minor details, when done properly, create the perfect dessert.
The other important tip is to bake the cake in a water bath until the edges are set and the center is still a little loose. If the cake is baked too long, it'll be dry and crack (where have I seen that before!) I love to slather on chocolate ganache after the cake has cooled and been chilled. It is very rich so a little goes a long way, especially after a full meal.
Between this Flourless Chocolate Cake and the Chocolate Raspberry Truffle Cake, we've sold thousands for Passover. Now, you can make it at home. Make a few at a time. They freeze great and all you have to do is pull one out of the freezer and frost with ganache. Simple, Done. And everyone loves it!
Kosher Status:
Parve
Number of servings:
8" round, 12 - 16 servings
Main Ingredient(s):
Eggs , Chocolate Chips
Preparation Time:
00:20
Cooking Time:
00:30
Skill Level:
1 - Easy

(1 Easy - 5 Hard)

Estimated POINT value:


Ingredients:


1 1/4 cups unsalted margarine

1 1/2 pounds semisweet chocolate chips

2 tablespoons instant coffee

10 eggs, separated

2 tablespoons sugar


Steps:


| | |
| --- | --- |
| | Preheat the oven to 350 degrees. Make sure the rack is in the center of the oven. |
| | |
| --- | --- |
| | In a large bowl, on top of a pot of simmering water, melt the margarine. (Your bowl will look smaller than mine!) |
| | |
| --- | --- |
| | Add the chocolate chips to the melted margarine. Add the instant coffee. Stir to coat the chips with melted margarine. |
| | |
| --- | --- |
| | Keep over the heat and stir frequently to melt the chips forming a very smooth mixture. When it is smooth, remove from the heat. |
| | |
| --- | --- |
| | Add the egg yolks a few at a time stirring well until blended. Set aside. |
| | |
| --- | --- |
| | In another bowl, beat the egg whites until foamy. Slowly add the sugar and beat until stiff but not dry. |
| | |
| --- | --- |
| | Make sure your chocolate mixture is in a large enough bowl to hold the egg whites. Using a rubber spatula, fold in 1/4th of the egg whites with an over and under motion. This will lighten the chocolate mixture. |
| | |
| --- | --- |
| | Fold in the remaining egg whites until well incorporated. Do not stir or beat, FOLD. It takes some time but the mixture should remain light as the egg whites are folded into the chocolate. |
| | |
| --- | --- |
| | Scoop or pour the mixture into the prepared 8" pan. Place the cake pan onto a jelly roll pan or into an even larger cake pan. Fill with water to 1/2 the height of the cake pan, or as your water pan will allow. |
| | |
| --- | --- |
| | Bake in the water bath until the edges are set and the center is a little loose. You don't want to bake it until i gets too puffy and cracked on top. When the cake chills, it'll set in the middle. |
| | |
| --- | --- |
| | To remove from the pan, I either set the cake pan in a little hot water or pop it into a warm oven for just a few minutes. I then cut around the edge of the pan with a paring knife, invert and give it a few good whacks on the counter top. Hold the pan totally upright as it needs to slide straight down. |
| | |
| --- | --- |
| | I usually frost this cake with ganache. It generally looks best frosted with the top up as opposed to being inverted. To serve, cut with a knife that has been dipped into hot water and wiped with a cloth. Repeat the dip and wipe between cuts to avoid a messy and uneven edge. |


Recently viewed recipes:



Flourless Chocolate Cake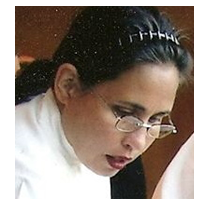 About Leah
Hi! Thank you for stopping by to watch me, Leah, cook kosher. I've been the owner operator of my boutique catering firm in Seattle, Leah's Catering, for the past 14 years.
Read more...
Leah's Blog

Aviva Makes Aliyah and The Sandwich Generation

Happy Chinese New Year! Happy Super Bowl! Go Hawks!

Tradition! Fun with the Seattle International Film Festival

Where Have I Been in My Life???

Making Kosher Salads

Blog Categories
Leah's Kosher Pantry

View what is in the pantry
Recipes

Appetizers
(44)

Appetizers - Dips and Sauces
(11)

Appetizers - Starter Courses
(10)

Beverages - Cold
(1)

Breads - Yeast
(10)

Breakfast Pastries
(7)

Dessert - Frostings
(6)

Desserts - Cakes
(13)

Desserts - Cookies and Brownies
(29)

Desserts - Dairy
(42)

Desserts - Pareve
(71)

Desserts - Pies and Tarts
(14)

Desserts - Tea Breads, Quick Breads
(8)

Desserts and Baked Goods - Gluten Free
(18)

Main Dish - Beef
(7)

Main Dish - Dairy
(3)

Main Dish - Eggs and Fritattas
(6)

Main Dish - Fish
(11)

Main Dish - Poultry
(14)

Main Dish - Vegetarian and Vegan
(9)

Salads - Dressing
(8)

Salads - Fruit
(4)

Salads - Grains & Legumes
(7)

Salads - Green
(1)

Salads - Pasta and Rice
(10)

Salads - Potatoes and Eggs
(5)

Salads - Vegetable
(15)

Side Dishes - Kugels and Souffles
(7)

Side Dishes - Potatoes and Vegetables
(17)

Side Dishes - Rice, Grains and Pasta
(7)

Soups, Stews and Cholent
(9)
Special Considerations

Dairy-Free Recipes
(230)

Gluten-Free Recipes
(134)

High Fiber Recipes
(18)

Low-fat Recipes
(11)

Nut-Free Desserts Recipes
(48)

Vegan Recipes
(101)

Vegetarian Recipes
(207)
Holidays

Rosh Hashana Recipes
(23)

Yom Kippur Recipes
(3)

Sukkot Recipes
(26)

Simchat Torah Recipes
(9)

Chanukah Recipes
(20)

Tu B'shevat Recipes
(16)

Purim Recipes
(9)

Passover Recipes
(44)

Lag Ba'omer Recipes
(6)

Shavuot Recipes
(24)

Shabbat Recipes
(34)
Cookbook Library

New Releases

Jewish Classics

Other Favorites
Kitchen Gadgets

Essentials

Small Appliances
Chef Of The Week

Barbara Williamson
Congratulations to our chef of the week.