Oven Roasted Asparagus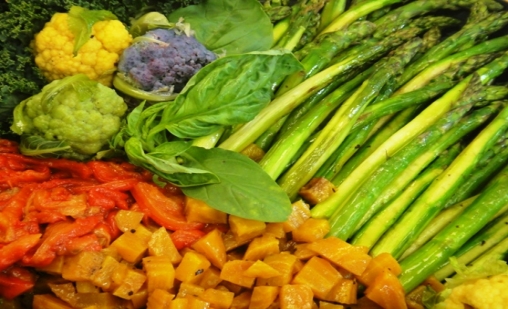 Okay, so I'm uploading this picture after saying this would be a week of chocolate. Scroll to the next recipes...and, more chocolate tomorrow! The sun came out today with a whopping 60 degrees and spring is in the air. I hope....I want to see something brighter than chocolate tonight. Spring in Seattle means asparagus, tulips, daffodils, and more asparagus.
While there may be raging debates in some communities as to whether or not asparagus should be eaten, you'll have to pry it from the fingers of most Northwesterners. For my non-Jewish readers, produce must be washed carefully to ensure that bugs are not consumed. Bugs are not kosher. Asparagus is difficult to wash. Hence the debate as to whether or not one should chance eating a bug. At the risk of flaunting my penchant for asparagus and other leafy greens, I post this photo.
You might note that the asparagus pictured is PEELED. Yes, you have now heard of peeled asparagus. Where some women have personal shoppers, suffice to say that I have a 'personal' Rabbi, a mashgiach, who comes and washes my produce by appointment. Pretty wild, right? Well, I've gotten used to it and actually feel quite spoiled. I just walk into the refer and there it is, container after container of beautifully cleaned, ready to use produce. I'm waiting for the day when it all needs to be cooked by a Rabbi!
Featured here are roasted asparagus, roasted golden beets and roasted red peppers. Peeled, sliced and diced I just sprinkle them with Balsamic Dressing (check the recipe archive) and serve at room temperature. Julienned fresh basil leaves tossed into the veggies is also nice. I bought the colorful and tiny cauliflower heads for a garnish. Why...because they were there! And then I had to beg the Rabbi to wash them without tearing them apart. They are so pretty...almost enough to make me forget we've started another war. Almost, but not quite.
Kosher Status:
Parve
Number of servings:
6 - 8 servings per finished pound of veggies
Main Ingredient(s):
Preparation Time:
00:20
Cooking Time:
00:10
Skill Level:
1 - Easy

(1 Easy - 5 Hard)

Estimated POINT value:


Ingredients:


Any vegetables you'd like to toss in the oven with a little olive oil, salt and pepper.


Steps:


| | |
| --- | --- |
| | Asparagus, if it is larger in diameter than a pencil, should be peeled. It also needs to be soaked and washed well. Check out the Seattle Va'ads website for the veggie washing procedures. Drizzle a bit of olive oil, salt and pepper onto the asparagus. Bake in a 400' oven until just tender, about 5 minutes. They'll keep cooking for a couple of minutes when they come out of the oven. Don't overcook or they will be very limp and shriveled. |
| | |
| --- | --- |
| | I actually boiled the baby cauliflower to bring up their colors. |


Recently viewed recipes:



Oven Roasted Asparagus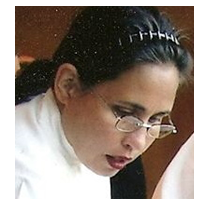 About Leah
Hi! Thank you for stopping by to watch me, Leah, cook kosher. I've been the owner operator of my boutique catering firm in Seattle, Leah's Catering, for the past 14 years.
Read more...
Leah's Blog

Aviva Makes Aliyah and The Sandwich Generation

Happy Chinese New Year! Happy Super Bowl! Go Hawks!

Tradition! Fun with the Seattle International Film Festival

Where Have I Been in My Life???

Making Kosher Salads

Blog Categories
Leah's Kosher Pantry

View what is in the pantry
Recipes

Appetizers
(44)

Appetizers - Dips and Sauces
(11)

Appetizers - Starter Courses
(10)

Beverages - Cold
(1)

Breads - Yeast
(10)

Breakfast Pastries
(7)

Dessert - Frostings
(6)

Desserts - Cakes
(13)

Desserts - Cookies and Brownies
(29)

Desserts - Dairy
(42)

Desserts - Pareve
(71)

Desserts - Pies and Tarts
(14)

Desserts - Tea Breads, Quick Breads
(8)

Desserts and Baked Goods - Gluten Free
(18)

Main Dish - Beef
(7)

Main Dish - Dairy
(3)

Main Dish - Eggs and Fritattas
(6)

Main Dish - Fish
(11)

Main Dish - Poultry
(14)

Main Dish - Vegetarian and Vegan
(9)

Salads - Dressing
(8)

Salads - Fruit
(4)

Salads - Grains & Legumes
(7)

Salads - Green
(1)

Salads - Pasta and Rice
(10)

Salads - Potatoes and Eggs
(5)

Salads - Vegetable
(15)

Side Dishes - Kugels and Souffles
(7)

Side Dishes - Potatoes and Vegetables
(17)

Side Dishes - Rice, Grains and Pasta
(7)

Soups, Stews and Cholent
(9)
Special Considerations

Dairy-Free Recipes
(230)

Gluten-Free Recipes
(134)

High Fiber Recipes
(18)

Low-fat Recipes
(11)

Nut-Free Desserts Recipes
(48)

Vegan Recipes
(101)

Vegetarian Recipes
(207)
Holidays

Rosh Hashana Recipes
(23)

Yom Kippur Recipes
(3)

Sukkot Recipes
(26)

Simchat Torah Recipes
(9)

Chanukah Recipes
(20)

Tu B'shevat Recipes
(16)

Purim Recipes
(9)

Passover Recipes
(44)

Lag Ba'omer Recipes
(6)

Shavuot Recipes
(24)

Shabbat Recipes
(34)
Cookbook Library

New Releases

Jewish Classics

Other Favorites
Kitchen Gadgets

Essentials

Small Appliances
Chef Of The Week

Barbara Williamson
Congratulations to our chef of the week.