Chocolate Ganache (Pareve, Dairy or Kosher for Passover)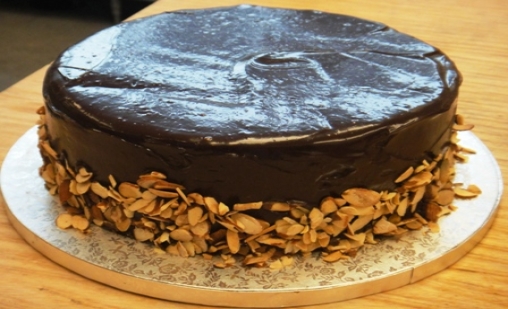 I make this rich chocolate ganache in bulk and refrigerate it for future use. Depending on the temperature of the ganache, it can be used in many forms. For a bright shiny glaze, I nuke it for a few seconds and stir, repeating until it is a pourable consistency. The key to glazing a cake is to do it quickly and don't drag the spatula repeatedly over an area. Doing that will dull the sheen.
Whipping the ganache at room temperature will yield a spreadable filling and frosting. Left unwhipped, it can be piped into roses and other decorations. I also like to soften it and pour it into pie shells under strawberry glace filling.
I usually make this recipe pareve so I can use it for meat or dairy meals. Experiment with ganache and it will quickly become a favorite.
Oh, did I mention that we glaze our Flourless Chocolate Cake and Raspberry Truffle Cakes with this ganache at Passover? Yep, buy kosher for Passover ingredients and you have no excuse not to create fabulous desserts for seder meals. No excuse at all!
Kosher Status:
Parve
Number of servings:
about 3 cups, enough for an 8" or 9" cake
Main Ingredient(s):
Chocolate Chips
Preparation Time:
00:20
Cooking Time:
00:20
Skill Level:
2

(1 Easy - 5 Hard)

Estimated POINT value:


Ingredients:


3 egg yolks

1/3 cup sugar

1/4 teaspoon pure vanilla extract

1 pound pareve chocolate chips (or dairy if making the recipe dairy)

1 1/2 cups pareve non-dairy whip 'cream', unwhipped (or heavy cream if dairy)


Steps:


| | |
| --- | --- |
| | Place sugar and chocolate chips into a bowl. Place bowl over pot of hot water on the stove and stir until melted. Add egg yolks and vanilla. Whisk and continue to heat to 140'. This is to cook the egg yolk. Remove from the heat. |
| | |
| --- | --- |
| | In the microwave, heat the non-dairy topping until warm. Gently whisk into the chocolate mixture until smooth. That is it, done! Set aside until ready to use. If it get too stiff to use as a glaze, you may heat it again either in the microwave or back on the stove over the pot of water. Just be sure you don't overheat or burn the ganache. A little heat goes a long way. |


Recently viewed recipes:



Chocolate Ganache (Pareve, Dairy or Kosher for Passover)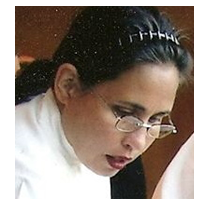 About Leah
Hi! Thank you for stopping by to watch me, Leah, cook kosher. I've been the owner operator of my boutique catering firm in Seattle, Leah's Catering, for the past 14 years.
Read more...
Leah's Blog

Aviva Makes Aliyah and The Sandwich Generation

Happy Chinese New Year! Happy Super Bowl! Go Hawks!

Tradition! Fun with the Seattle International Film Festival

Where Have I Been in My Life???

Making Kosher Salads

Blog Categories
Leah's Kosher Pantry

View what is in the pantry
Recipes

Appetizers
(44)

Appetizers - Dips and Sauces
(11)

Appetizers - Starter Courses
(10)

Beverages - Cold
(1)

Breads - Yeast
(10)

Breakfast Pastries
(7)

Dessert - Frostings
(6)

Desserts - Cakes
(13)

Desserts - Cookies and Brownies
(29)

Desserts - Dairy
(42)

Desserts - Pareve
(71)

Desserts - Pies and Tarts
(14)

Desserts - Tea Breads, Quick Breads
(8)

Desserts and Baked Goods - Gluten Free
(18)

Main Dish - Beef
(7)

Main Dish - Dairy
(3)

Main Dish - Eggs and Fritattas
(6)

Main Dish - Fish
(11)

Main Dish - Poultry
(14)

Main Dish - Vegetarian and Vegan
(9)

Salads - Dressing
(8)

Salads - Fruit
(4)

Salads - Grains & Legumes
(7)

Salads - Green
(1)

Salads - Pasta and Rice
(10)

Salads - Potatoes and Eggs
(5)

Salads - Vegetable
(15)

Side Dishes - Kugels and Souffles
(7)

Side Dishes - Potatoes and Vegetables
(17)

Side Dishes - Rice, Grains and Pasta
(7)

Soups, Stews and Cholent
(9)
Special Considerations

Dairy-Free Recipes
(230)

Gluten-Free Recipes
(134)

High Fiber Recipes
(18)

Low-fat Recipes
(11)

Nut-Free Desserts Recipes
(48)

Vegan Recipes
(101)

Vegetarian Recipes
(207)
Holidays

Rosh Hashana Recipes
(23)

Yom Kippur Recipes
(3)

Sukkot Recipes
(26)

Simchat Torah Recipes
(9)

Chanukah Recipes
(20)

Tu B'shevat Recipes
(16)

Purim Recipes
(9)

Passover Recipes
(44)

Lag Ba'omer Recipes
(6)

Shavuot Recipes
(24)

Shabbat Recipes
(34)
Cookbook Library

New Releases

Jewish Classics

Other Favorites
Kitchen Gadgets

Essentials

Small Appliances
Chef Of The Week

Barbara Williamson
Congratulations to our chef of the week.