Yo' Mama Wears Shape Ups
Posted: May 6, 2011 By: Leah Jaffee

I feel sentimental this Mother's Day. In years past, I'm frequently working on Mother's Day and the day slips away. This week I reflect on my girls, born 12 years apart, and marvel at how they are each their own person. They are fun, a little quirky, with definite ideas about living their own lives. I have spent the better part of 22 years as a single mother or 1/2 time single mother. Kosher catering and motherhood is my way of life. Hasn't always been easy but I wouldn't do it any differently given the chance.
Bekah, born in Salt Lake City, is (one of 2 of) my best friends. As a kid, road trips, shoe shopping and movies are our bonding activities. We do less of these things now as she lives her adult life but I can usually get her to shoe shop. After I marry Marty, Bekah finds herself living in an Orthodox home. One day at the dinner table she laments, "I feel like I'm in a witness protection program."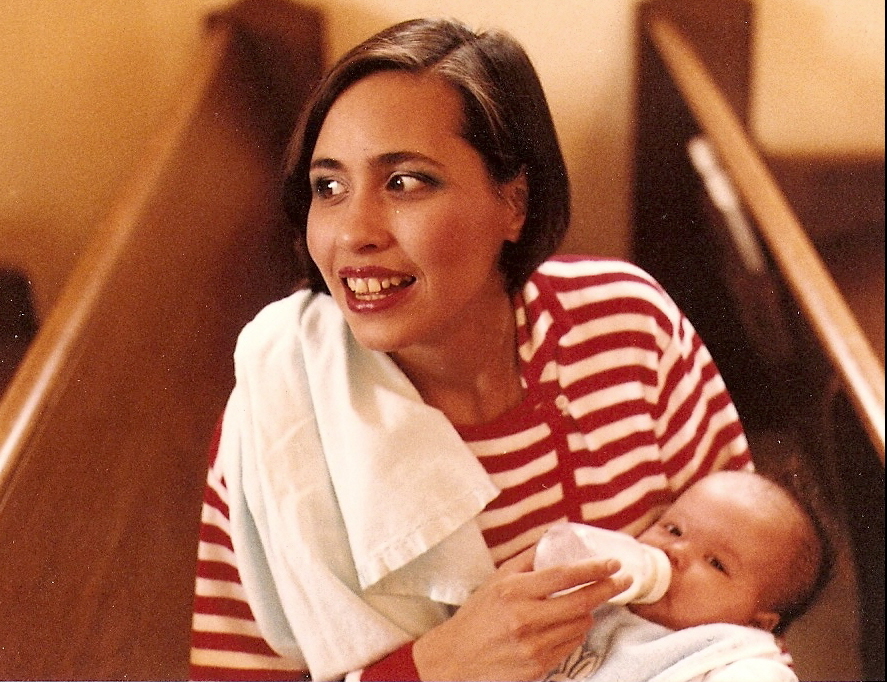 Not the easiest transition but she has either forgiven me or spent considerable time in therapy. We've driven most of the Western United States over the years. Once, flying to LA to tour Scripps Women's College to check out her school, I rent a Mustang. Cruisin' to the Santa Monica Pier, I'm thinking we are pretty cool. She's somewhat annoyed with my mid-life crisis. Later, walking Rodeo Drive, she asks if I can stop swaggering. SWAGGERING? I don't swagger.
I reminded her of that conversation just before Purim. Bekah comes to Hillel to chat while I'm working and I ask if she remembers accusing me of swaggering. She says I STILL swagger but she doesn't bring it up because I told her it is rude to say to her mother. O-K-A-Y.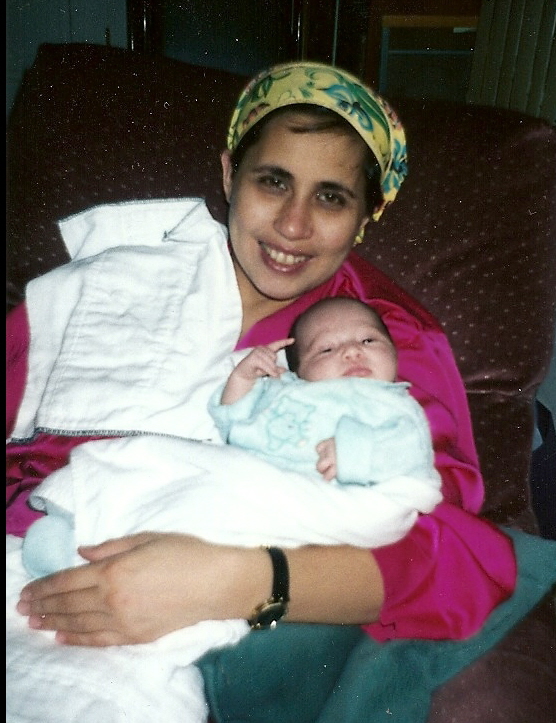 Aviva arrives as a tough customer and blossoms into a lovely young lady. Perceptive and a champion of underdogs, she is sensitive with an artist's temperament. I find her world view intriguing. She's had a driver's license for 4 months. I just picked up my Honda Element after 6 weeks and $10,000 in repairs. Thank G-d for Allstate Insurance. Calling Aviva right after school let out yesterday, I ask her to come and sit with me and eat a bowl of Mexican chicken soup. I let her talk about her life and school, what she wants to be when she grows up. She talks and I listen; something I'm not always doing even when it looks like I am. She says that when she moves away for college she'll miss me. Wow; from a 16 year old girl - I'll take it!
Back in the day, back in the fringes of the ghetto where I was raised on the outskirts of the Jewish 'hood, kids would dis one another by saying, "Yo' mama wears army boots!" Well last summer, always on the hunt for comfortable work shoes, I discover Shape Ups in the sandal version. By fall, I've ordered the Mary Jane version. One day, I put them on to run Aviva somewhere. About to exit the apartment, Aviva says to me, "Seriously?" She's looking at my feet. She refuses to leave the house with me wearing those shoes.
Personally, they are like wearing padded floor mats around my feet. Yeah, not the best image but the Hillel kitchen is about 100 feet long. Shape Ups are comfortable. Sure, I have a closet of Paul Greens and Donald Pliners cozying up to Nanette Lapore. But where am I wearing those?! During Passover, I run to my chiropractor for a good crack. Walking into the room, he looks at my feet and his shoulder's drop. I ask, "What, aren't Shape Ups good for me?" He replies, "It's not that....they're just so UGLY!" Well, I just ordered 2 more pairs online.....
so, YES.....yo' mama wears Shape Ups. Jury is still out as to whether or not I swagger!
Happy Mother's Day!
(for my friends who never thought they'd see the day)