Not Making Hamentachen
Posted: March 17, 2011 By: Leah Jaffee

Last month, struggling with jet lag, I review my workload and conclude that I can't make hamentachen this year. I feel badly for my regular customers. Last year we make "Hamentachen for Haiti", joining forces with the Stroum Jewish Community Center. With their huge role as a community gathering center they serve as point of sale. Assessing the retail potential, I know we can sell our usual 13,000 hamentachen over the week of Purim. I employ my old Nordstrom buyer skills for merchandising: stack it deep and sell them (not so) cheap.
With the help of the community, we make our goal. But, with Passover on our heels, we never adequately acknowledge everyone for purchasing so much hamentachen. After covering expenses, we donate $3600 to earthquake relief by sending a check to the Chabad of the Dominican Republic to purchase supplies to truck to Haiti. I want to thank everyone now for their purchase and contribution to the cause.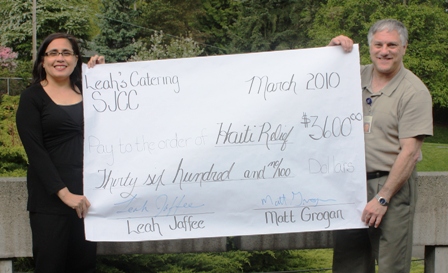 I can't believe that there is another huge earthquake/tsunami/nuclear reactor disaster in Japan.
I wish I had the time to do another fundraiser this Purim. I can only make what I need for my events.....I am not making hamentachen this year, only 2,000 of them.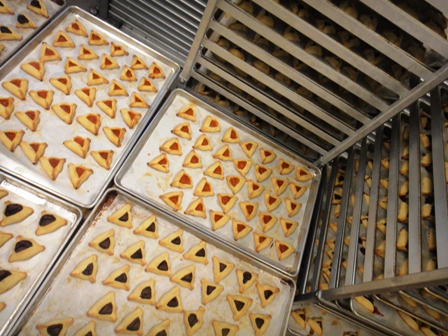 But, with or without hamentachen, I know the community is generous and supportive of those who have lost so much.
Wishing everyone a happy, fun and grateful Purim.