Natural State Rice Bran Oil - A Miracle Oil
Posted: February 5, 2013 By: Leah Jaffee

I am remiss. Yes, remiss...period. Everything has fallen to the wayside that wasn't a wedding, bat or bar mitzvah or major organization catered event. A coming weekend reprieve allows me to sit a minute and collect my thoughts. Where was I?
I was amazed, and am still amazed, at Natural State Rice Bran Oil. Standing in my booth at Kosherfest last November, Jeff Levi approaches me with the magic oil. Pulling the bottle from his bag (I don't think it was a trench coat), he asks if I've ever heard of, or used, rice bran oil. Nope. He has my attention from his first statement: "It has a smoke point over 450 degrees." Whoa! If there is one thing a commercial chef wants is an oil that doesn't smoke and burn and can handle batch after batch during production. It's love at first sight.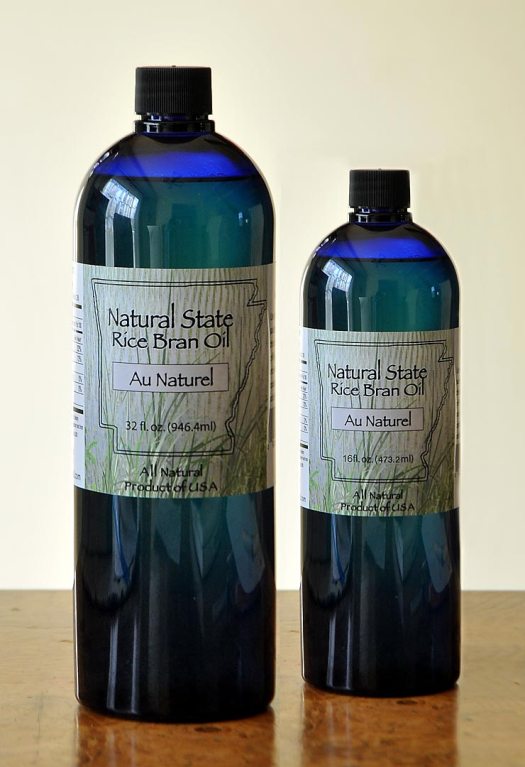 Natural State Rice Bran Oil
Like all love at first sight, there is an aftershock of disappointment. In this case, no kosher certification is on the bottle. I start playing hard to get, "No certification, no can use." Apparently, there is a bottling issue and it is going to be resolved. With Chanukah on the horizon, I start praying for a miracle. I get a giant container with a hechsher and start frying. Egg rolls, pot stickers, chicken....Natural State Rice Bran Oil is not burning, not smoking, not absorbing into the food, and not leaving any after taste. I'm thrilled and excited and want to tell all of you about it.
Weeks go by and Jeff emails that the bottling is now certified by Kof-K. Yes! Available online, shipping is free for the bottles to all my readers who order and use the coupon code "KOSHER". The large 35# box doesn't qualify for free shipping but it is the best value over time.
I recommend this oil for even browning and a beautiful finished product. I've looked at the supermarket shelves in the past to see what home cooks have to use. Commercially, I've used a special canola oil for frying but I've never seen retail packaging for the consumer at home. Now you can have beautiful results whether deep frying or pan fying. It's great for cooking and baking, too.
There are many health benefits and you can read about them on the Natural State Rice Bran Oil website. I don't feel qualified to speak to those attributes; but I know great cooking benefits when I see them. I'm sold! Thanks, Jeff, for showing me your USA produced oil and for going the distance and getting certified! I love it!