Passover Cleaning 2013
Posted: March 18, 2013 By: Leah Jaffee

Passover cleaning.....this is my 8th year supervising the cleaning of Hillel UW for Passover. Supervising means watching with the eyes on the back of my head as I scrub my share of oven racks and interiors of refrigerators. Last year, watching the Rabbi use the pressure washer to clean tables and racks, I wonder ALOUD, very aloud, why we aren't using STEAM. Because we don't have a steam cleaner.
I'm not known for tact, an easy going demeanor or passive acquiescence. My father's "you can do anything you set your mind to" has translated into "people go to the moon and we send machines to Mars!" in my brain. I may not be able to build a TV, but I can RENT a steam cleaner. Benoit suggests a couple of places to call. I tell the gentleman on the phone what were doing and he tells me what I need; 313' F steam and water option with Eco-friendly degreaser pre-wash....delivered and picked up. Yes; ask me now "How is this year is different from last year?" Last year we were SLAVES, this year we have STEAM!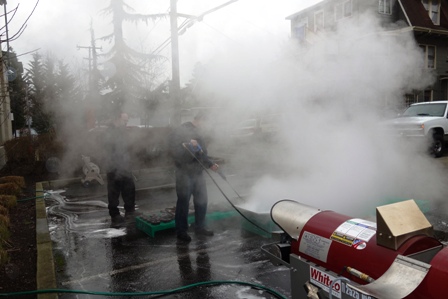 Of course, this doesn't necessarily mean that the job will be faster. No, it means I'm going after the roll down doors that close off the meat, dairy and parve kitchens. It means the walk-in fridge is getting blasted top to bottom. Coming out of the little hallway, I emerge from a sauna. My glasses are steamed over and there is water everywhere. Opening the reach-in fridges, I point Benoit in their direction. He blasts the interior. So easy, so clean.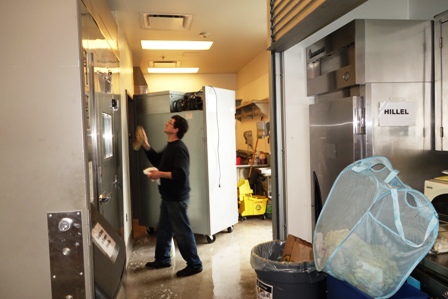 So much water. So much Easy Off in the ovens. Tony has totally dismantled the range and I'm slightly freaked. We just had it serviced the week before and I'm hoping he knows how to put it back together. I tell myself people go to the moon.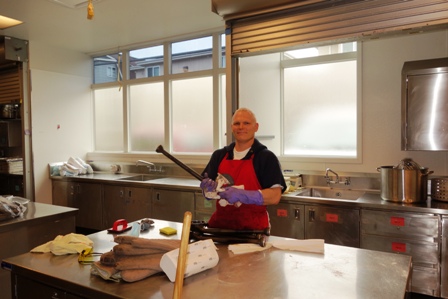 I calculate that a total of 100 man hours are spent cleaning for Passover over the course of 3 days. Immediately, we go into production. So nice to work in a fresh, sparkling kitchen!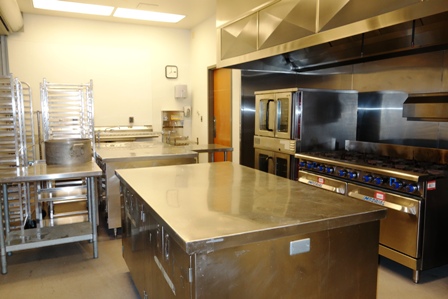 Passover Seder - Hillel UW - Monday night
Passover Lunches, Thursday and Friday
Happy Passover!