The End of an Era
Posted: March 12, 2011

Thursday night, after getting a dinner party out the door, I come home and drop onto the couch. MSNBC rotates through the nightly line up as I doze. I catch the breaking news interruption and can't believe my eyes. An earthquake has hit Japan. A helicopter is chasing a tsunami as it rolls towards the coast. This is real time, not the replays. Holding my breath, the tsunami overtakes the beach and with its miles wide energy rips over, through and around everything in sight. Vehicles moving along the roads are gobbled up by the rushing water. This isn't a Tom Cruise end of the world B flick; this is real. This is horrifying.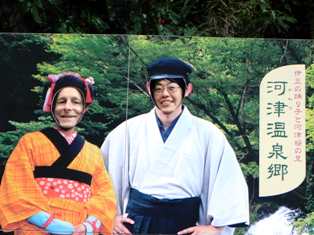 Daniel in kimono, Asami (in cardboard stand with face cut-outs)


Popover Hassidim
Posted: March 7, 2011

Years ago, when I was still designing outerwear, I couldn't resist making these costumes. "The Popover Hassidim", stylish and elegant, I love the hat boxes covered in faux fur. Nothing like a streimel that makes a statement. Wrap around Ray Bans, circa 1980 complete the look. How I wish I could put my sewing machine somewhere I can get to. It's in the closet now...a full sized industrial machine stuffed into the closet. Hmmm.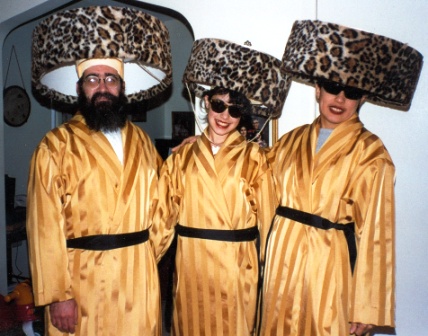 If Life is a Bowl Full of Cherries....
Posted: March 7, 2011

Coming home early after a 9 hour work day, I throw myself on the couch. Vacillating between guilt and indulgence, I convince myself that anyone who makes lunch for 50 people can be tired and deserve a nap. Anyone who has a Coke, lemon bar and rhubarb shortbread for breakfast, and lunch, should feel a sugar crash. Anyone who stands in line at the supermarket and catches a glimpse of 'celebrity cellulite' ought to feel depressed. I close my eyes...just for a few minutes.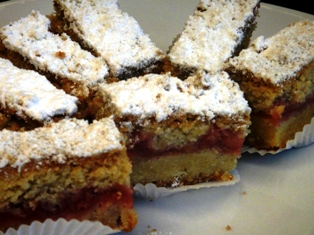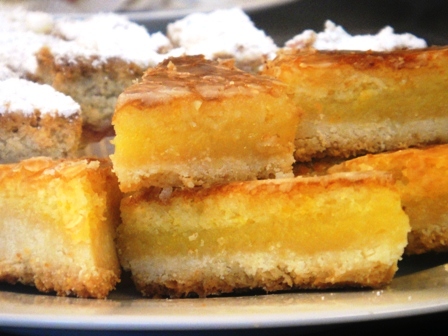 Purim Fun
Posted: March 1, 2011

Going through some old photos I came across snapshots of Purims past.


I'll Remember You
Posted: March 1, 2011

I'm not always sure what a blog is for or what it is supposed to be about. I've often been told I should write a book but it isn't easy to find the beginning, end or middle of a story; especially the story of a life of epically mediocre proportions. I can't predict what I'll write.
I feel the need to organize my emotions. There is Purim, hamentachen and the anniversary of my father's passing ~ may his memory be for a smile and a chuckle. He loved to tell stories. In 1998, my sister Jeanette and I finish the last of the hamentachen orders. It is March 10th, the day before Purim starts. My sister stayed with my father when in Seattle from Friday Harbor. He lived about a mile from where I was living with my family. This particular day, she takes my daughter Rebekah to my dad's and finds him in bed not breathing. He'd been ill for years with lung issues but we hadn't expected him to pass any time soon. She calls to tell me.