Freeze!
Posted: April 4, 2012

We've been in Passover cooking mode for 6 days and we are almost done with what can be done ahead. Meals for about 1,800 and only 3 of us cooking; not bad. The magic word is freeze....everything. Gefilte fish, chicken soup, matzoh balls, brisket, chicken complete with marinade, salmon already boned and portioned, kugels and dessert. We couldn't do 300 - 350 people a day for lunches without the ability to prep ahead.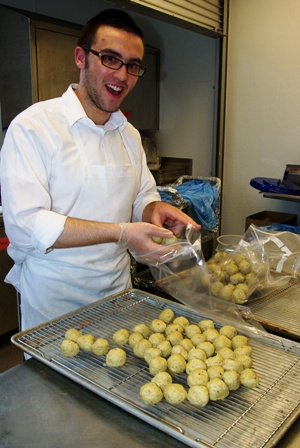 Hillel Meyer packaging matzoh balls for the freezer.


Ready for Passover
Posted: March 29, 2012

There is something to be said for tradition; makes doing something over and over again that much easier. It's been a crazy busy first quarter catering. Cleaning for Passover was supposed to be an easy breeze as the University of Washington was on spring break last week. Less hectic in the kitchen, I start to strategize the clean.
With the end of Purim comes a more deliberate way of moving about the kitchen. Odds and ends of miscellaneous ingredients are either used, discarded or set aside to be given away. Every motion includes a minor nod towards the end goal of a spotless kitchen.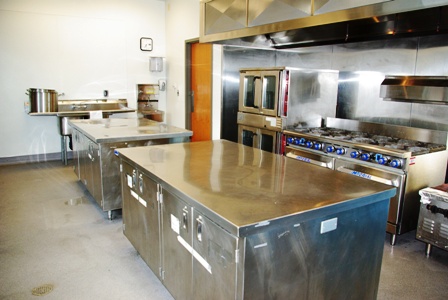 Thanks, Sam!
Posted: March 18, 2012

It's 4:00 pm and I know that for some March Madness has set in; I'm working on pre-Passover insanity. Readers want new recipes for the holiday and they are coming. That said, I must order ingredients for my upcoming 1800+ meals or there won't be anything to use in cooking. In order to clear my brain, I need to clear my email accounts. I was looking for this email in my files earlier and here it is in the 'inbox'.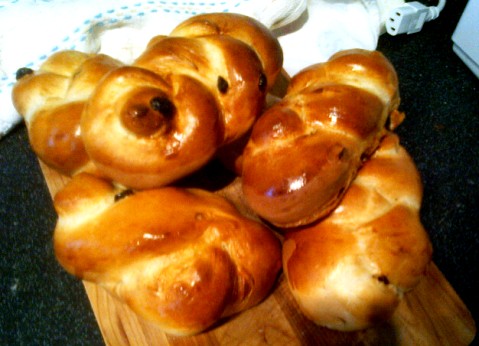 Sam's challah rolls


Planning an Event Menu
Posted: February 16, 2012

I spend a lot of time in my head. Even when I'm in the kitchen I'm in my head. It isn't exactly meditative, nor is it 'in the moment'. I'm a caterer, everything is time sensitive. What's being made in the moment needs to be done in five minutes. One party is barely a wrap and the next one starts. If I'm not cooking a party I'm planning a party. We live for that moment in time that is coming, not this moment that is flying by too quickly.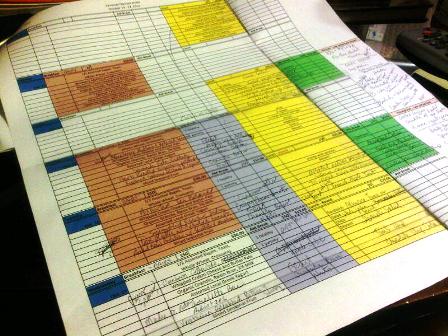 State of the Blog 2012
Posted: February 5, 2012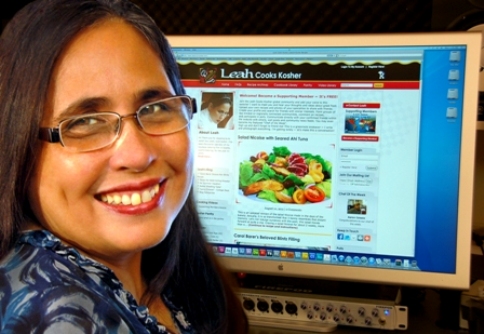 I want to thank everyone who has visited the site, used recipes and contacted me with questions and comments. Doing a 'soft launch' a year ago, I've never gotten around to big promotions of the site. I'm thrilled at the 22,000+ visits to LeahCooksKosher.com. Using the ClustRmap embedded on the homepage, it is really fun to watch more and more red dots fill the map and get larger. My knowledge of world geography is increasing and I'm intrigued at who might be logging on and where they live.