Kosherfest 2012
Posted: November 17, 2012

Kosherfest, an amazing tradeshow of who's who in the kosher food business, proceeds last week in Seacaucus, New Jersey despite the havoc brought on by hurricane Sandy. While areas of New Jersey are demolished, the Meadowlands Exposition Center is surprisingly unscathed.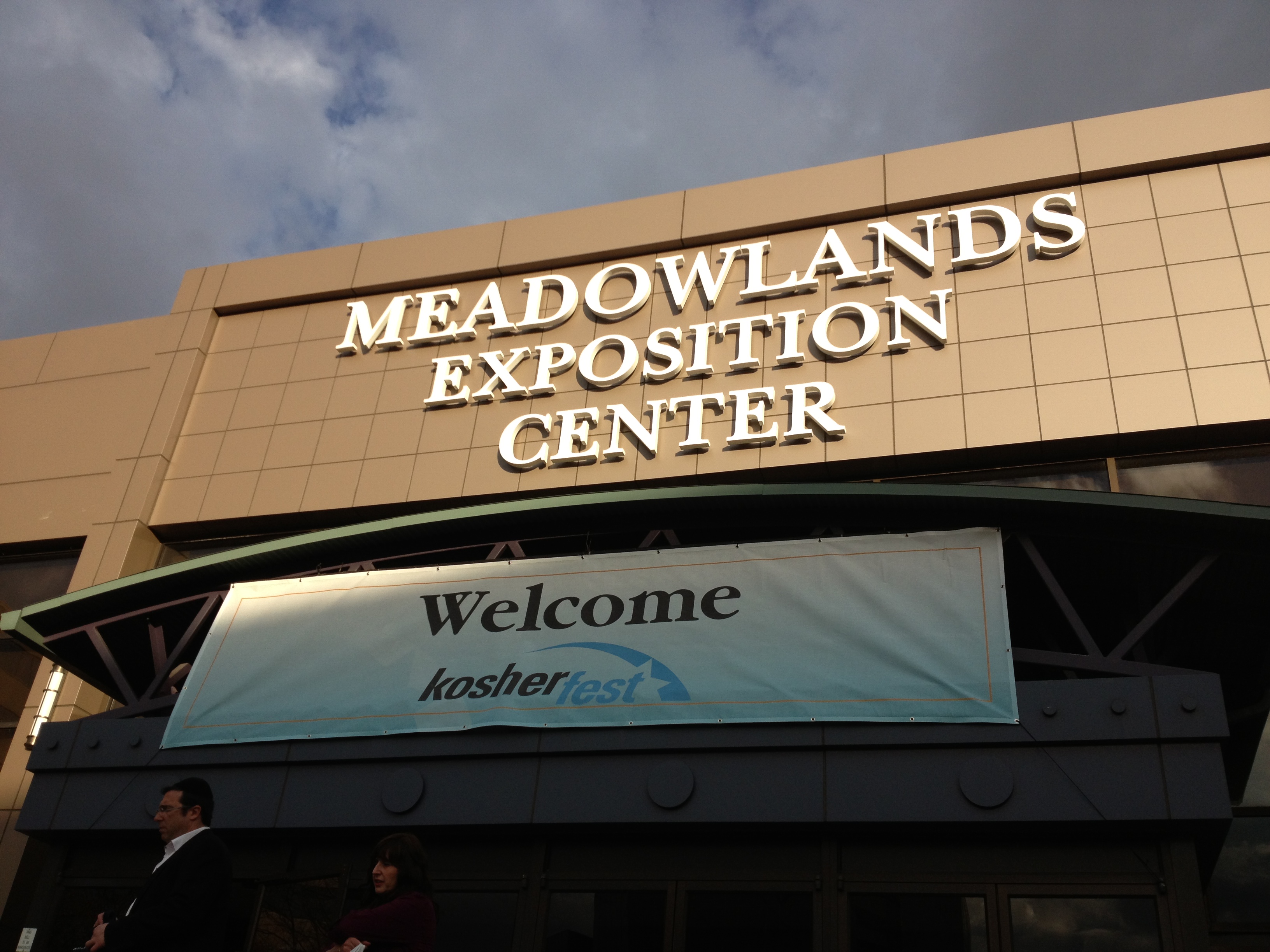 Having attended Kosherfest in years past, I decide it would be fun to get a booth and join the party. Two years after launching LeahCooksKosher.com, it is time to research kosher products and see what's new. Eager to fill my "kosher products pantry", we upload the winners of the Kosherfest New Products contest. I'll write more about those later; that said ~ my personal favorite is Jack's Gourmet Facon. Sizzling sample, hot off the grill, had me fooled. Yum-yum!


Vote!
Posted: October 31, 2012

Post-yontif catering throws us into a tail-spin for a couple of weeks. 8 hours of sleep in 4 days catering a marathon is followed by a bar mitzvah party and UW reception. Cleo and I go to our respective couches and drop. Last Shabbos, I'm 18 hours under the blankets; TGIS! Coming out of Shabbos hibernation, I hear of a storm swirling off the east coast. Doing event planning for 3 days, I'm distracted by the devastation.
I've been catering through 2 wars, Katrina, Joplin and now this. While I'm safely calculating tablecloths and creating menus, my events large and small are specks on the global stage. I like to keep a perspective that is mindful of the times; minimize the urge toward more than necessary. Tasteful, elegant but not over-the-top. The majority of my customers fall into this mindset. Watching the destruction on TV, homes washing away and burning to the ground, it is challenging to at times to imagine a beautiful wedding and put the details to paper.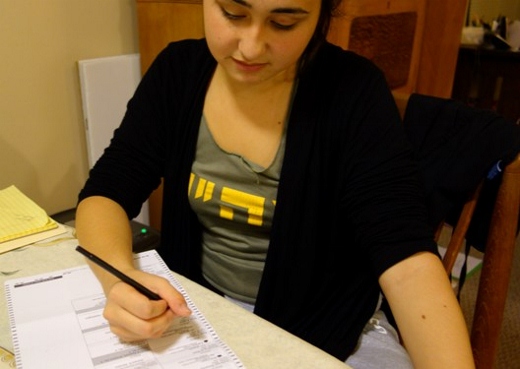 Leon Israel Bakes - and ROCKS!
Posted: October 2, 2012

The first days of Sukkot are just over; dry weather with only a hint of fall in the air grace the day while the golden orb of a harvest moon shoots light through the pine boughs of the sukkah. Yontif couldn't be more perfect. I find myself wishing that I didn't have to work chol moed. Too bad, we're working every minute that isn't yontif proper or Shabbat. Ignoring my phone messages tonight but going through emails, I happen upon one sent by a reader in Florida.
Leon Israel sends me a photo of some of his holiday baking; awesome Sephardic style challah rolls and biscochos. They are beautiful; I truly see the love that shapes the dough. Leon writes that he has been making biscochos for 50 years ~ seriously, Leon and his baked goods rock. Thanks for making my yontif!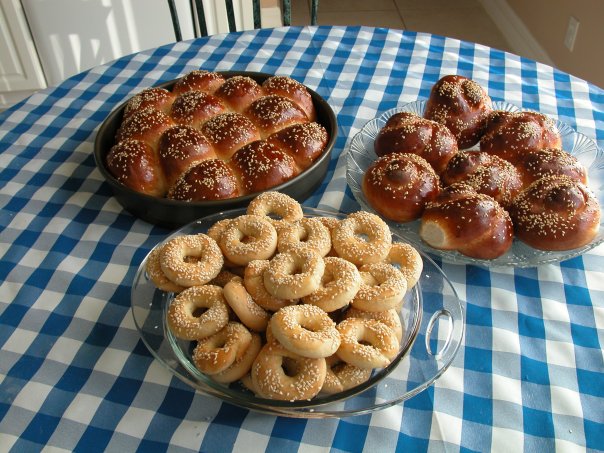 Shana Tova and Thank You
Posted: September 15, 2012

Shabbat is just out. Since closing the bakery, Rosh Hashana baking madness is modulated. I'm empathetic to everyone in the food business erev yontif; it'll be a long night. I'm only cooking for 100 people tomorrow. Rarely feeling like going into work after Shabbat ends, tonight is no different. I can go in at 5:00 am and get done what needs to be done before yontif, HaShem willing. I'm looking forward to sitting with friends and family tomorrow night. Before that, I'm anticipating the wonderful smell of challah, honey cake and apple cakes I'm baking in the morning.
I'd like to thank all of my readers for using my recipes. A special thanks to those who write and tell me of their successes baking and cooking. My catering business has been crazy this past year; busy, busy. I appreciate that readers continue to check out the site even when my posts are less frequent. I hope the recent uploading of videos inspires many of you to bake. I'm having fun doing them.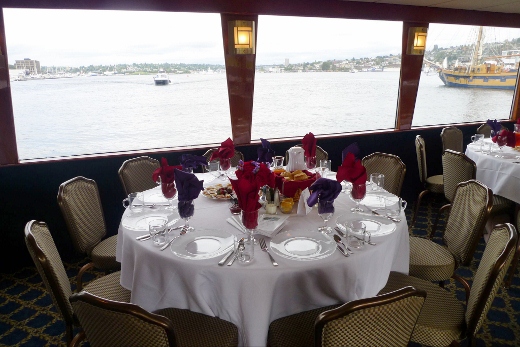 Back in the Kitchen
Posted: July 30, 2012

The "Three Weeks" and "Nine Days" are over. I'm guilty of conflicting feelings; on one hand, the period of mourning should be just that and a time of reflection. That said, as a very busy caterer, I look forward to the down time. Parties are incongruous with the solemnity commemorating the destruction of The Temple. Kids are off to camps. I can catch up on paperwork....and, sleep.
People wonder how I do "it", party after party, simcha after simcha. Shabbat is necessary and I love, love that a power greater than myself gives me permission to do nothing one day a week. I need that; boy do I ever. And, once a year, I need the "Three Weeks" and this year more than ever. It's been crazy busy, thank G-d. With Aviva in Israel for a month and the Fourth of July behind me, I relish a few weeks without events....and, a few weeks to play in the new video kitchen.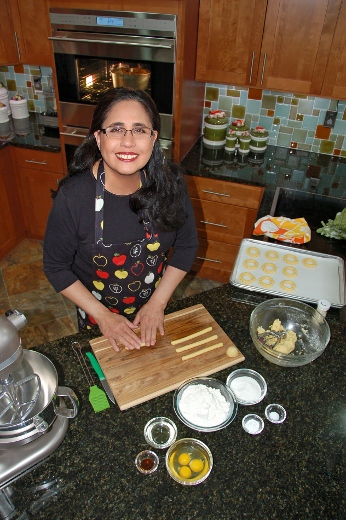 Working on new videos