Taming the Great Outdoors
Posted: April 5, 2013

If you're like me, you are brisketed and chickened out. Trapped indoors for the month of March, I take Wednesday as a personal day. I can't focus on my backlog of event proposals, let alone tackle the invoicing and general bookkeeping. I'm outta here! Tony, my chef and ex-landscaper, is more than willing to pickup some hours after the erratic schedule during Passover. Apartment dweller that I am, all I need is an overgrown yard to tackle. Fresh air and exercise; I know just the place.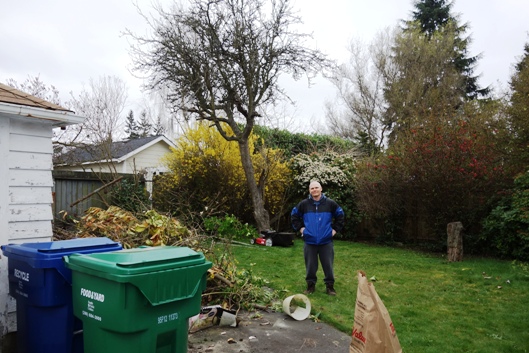 Passover Cleaning 2013
Posted: March 18, 2013

Passover cleaning.....this is my 8th year supervising the cleaning of Hillel UW for Passover. Supervising means watching with the eyes on the back of my head as I scrub my share of oven racks and interiors of refrigerators. Last year, watching the Rabbi use the pressure washer to clean tables and racks, I wonder ALOUD, very aloud, why we aren't using STEAM. Because we don't have a steam cleaner.
I'm not known for tact, an easy going demeanor or passive acquiescence. My father's "you can do anything you set your mind to" has translated into "people go to the moon and we send machines to Mars!" in my brain. I may not be able to build a TV, but I can RENT a steam cleaner. Benoit suggests a couple of places to call. I tell the gentleman on the phone what were doing and he tells me what I need; 313' F steam and water option with Eco-friendly degreaser pre-wash....delivered and picked up. Yes; ask me now "How is this year is different from last year?" Last year we were SLAVES, this year we have STEAM!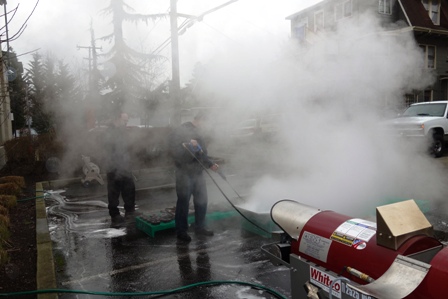 Of course, this doesn't necessarily mean that the job will be faster. No, it means I'm going after the roll down doors that close off the meat, dairy and parve kitchens. It means the walk-in fridge is getting blasted top to bottom. Coming out of the little hallway, I emerge from a sauna. My glasses are steamed over and there is water everywhere. Opening the reach-in fridges, I point Benoit in their direction. He blasts the interior. So easy, so clean.


Big Sky - Happy Purim!
Posted: February 20, 2013

It's been a couple of years since I've taken a real vacation. Booked solid for the past forever, a weekend is open. Unable to close the deal on a couple of events, I take it as a sign. I'm outta here! I don't have much time or the energy for anything exotic or faraway. I want air, I want space.....I want Big Sky!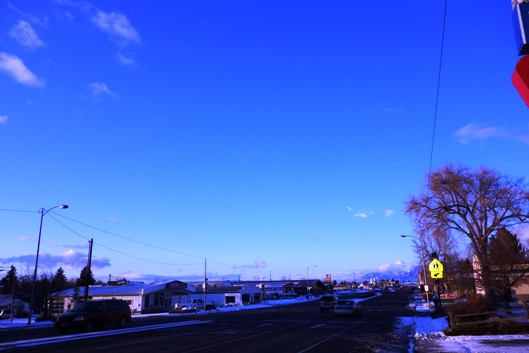 This is Bozeman, Montana. Hard to capture the expanse in 520 pixels. Hard to capture the 25' F not counting the wind chill. This small university town, gateway to Yellowstone and Big Sky skiing, is a few main drags. The terrain is so different from Seattle's cluster of hills and waterways. Flying into the airport, I see the town is situated on a plain flanked by mountains. Miles of deserted roads extend outward from the heart. I can breathe.


Natural State Rice Bran Oil - A Miracle Oil
Posted: February 5, 2013

I am remiss. Yes, remiss...period. Everything has fallen to the wayside that wasn't a wedding, bat or bar mitzvah or major organization catered event. A coming weekend reprieve allows me to sit a minute and collect my thoughts. Where was I?
I was amazed, and am still amazed, at Natural State Rice Bran Oil. Standing in my booth at Kosherfest last November, Jeff Levi approaches me with the magic oil. Pulling the bottle from his bag (I don't think it was a trench coat), he asks if I've ever heard of, or used, rice bran oil. Nope. He has my attention from his first statement: "It has a smoke point over 450 degrees." Whoa! If there is one thing a commercial chef wants is an oil that doesn't smoke and burn and can handle batch after batch during production. It's love at first sight.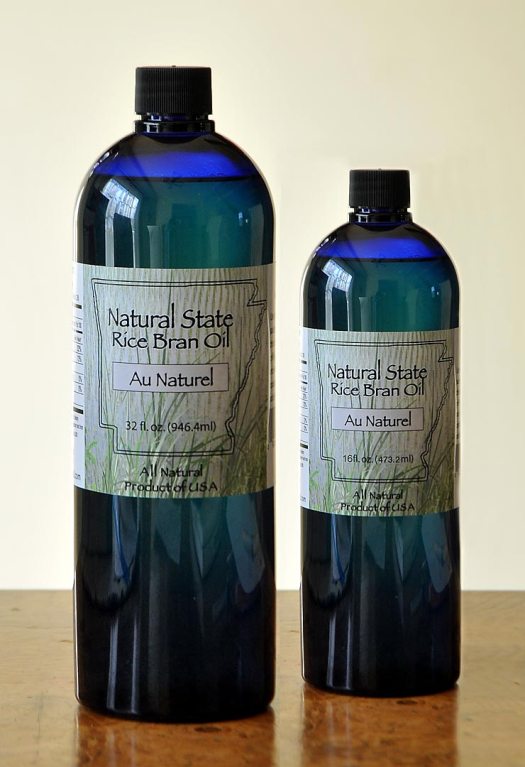 Natural State Rice Bran Oil


QFC - University Village Kosher Spirits
Posted: January 5, 2013

I usually wander into liquor stores about once a year around Honey Cake season. I'm far too much of a control freak to let alcohol gain a foothold on my psyche. A little of the low alcohol content Bartenura's Moscato d'Asti now and then at shul is nice. But then, that whole designated walker thing is an issue when you live 2 miles away.
One couldn't even buy beer on Sunday between 2:00 am and noon or something crazy like that up until very recently. I find that out when I need beer for beer batter fish and chips. Brother. Feeling humiliated and demeaned as I'm chastized for attempting to purchase alcohol, it is unseemly to get belligerent. It has been said that sleep deprivation has the same affect as a high blood alcohol content. Hard to argue that I look like I do because I cooked all night....and, oh by the way where I go to pray everyone drinks and that was yesterday. Yes, I'm not much fun sober and I don't think it would be any better if I drank.