Veteran's Day Shabbat
Posted: November 13, 2011

This past Shabbat, being Veteran's Day, we celebrated at Hillel with an all American themed dinner. Chicken noodle soup, BBQ chicken, glazed meatloaf, garlic mashed potatoes and, of course, apple pie. Comfort food at its core, I don't think I needed a recipe for anything. Just like mom used to make. I don't actually stick around for the dinner service. Judging by what I found in the refrigerator, nothing was leftover....except one piece of apple pie. Surely, it was saved for me, right? Tasted great!
As I understand it, a few Vets were invited to participate in the Shabbat dinner and share their stories. A very beautiful portable display featured accomplished Jewish troops from various eras, all looking quite dapper in uniform.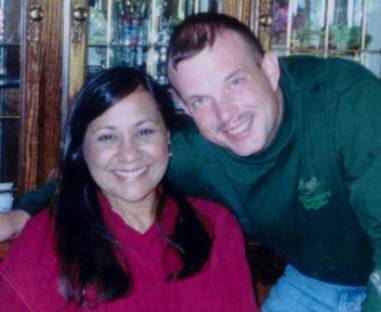 Sister Leilani (retired 1989, Air Force Master Sergeant)
and her husband Brent (retired 2008, Army Sergeant First Class)


Carol Barer Shares Her Blintz Recipe
Posted: August 3, 2011

I want to thank Carol for sharing her incredible blintz filling (see the recipe archive). You are gracious to let the world in on your family's favorite holiday treat. I appreciate you letting me into your home and allowing me to post your recipe.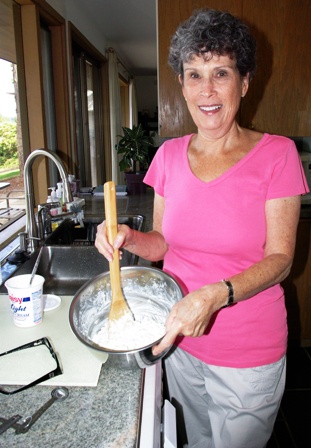 Sharon Hammel, Rest in Peace
Posted: April 4, 2011

Yesterday, at the start of cleaning for Passover, my sister Jeanette calls. With her 'hello', I can tell something is very wrong. It's a call she says she doesn't want to make but thinks I'd be interested to know that her friend Sharon has died in a house fire. I'm at a loss of what to think. Sometimes I'm tired of thinking. I hardly know what to say to my sister as I feel her pain and grief from 100 miles away. Sometimes I'm tired of talking. It takes me longer to feel. With the Passover work party assembled behind me, I put aside the thoughts and feelings. I have to work, my usual escape. Until this morning.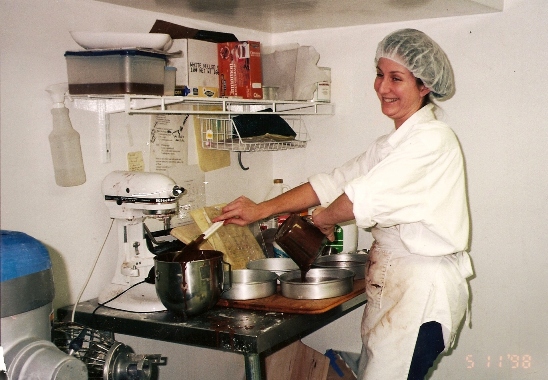 The Supreme Lucrisia Sisters (and mom)
Posted: January 4, 2011

It is often said that time goes by faster as one gets older. No kidding! It isn't just that it is 2011. The hours, days and weeks pass so quickly that before I know it, I'm spending New Year's Day closing my business books. This year, Shabbat saved me from celebrating in such a dismal fashion. My sister Leilani came down on Sunday and we blew through everything. Balancing the check register, W-2's, 1099's, Labor and Industries, Employment Security, 940 and 941……NEXT!!! I even got new file folders, crisp and anal as only someone related to me could do.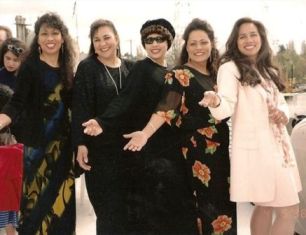 Saying 'aloha' to my father, zt"l (1998)


Benoit Daures ~ The French Guy
Posted: November 30, 2010

What can I say about Benoit and Leah's Bakery and Catering? Could it even exist without all the long hours and bickering we put into the endeavor? I owe Benoit much for all his coaching and prodding and knife sharpening and running around. His dedication and fabulous customer service made him the face of Leah's Catering. Most people still say to me, "Oh, you're Leah".