Five Part Chinese Sisters
Posted: June 28, 2011

I had big plans today to upload tons of recipes and photos and write a blog. It's 11:43 pm and I'm just starting my work day. It's a hard day. Officially diagnosed with Alzheimer's earlier in the afternoon, my mother struggles to find the words and courage to tell me and my sister Leilani. My sister Terri has already called to break the results of the testing. She asks us to wait for mom to tell us before we say anything. The four of us sit with watering eyes and aching hearts. Sister Dawn calls while we're struggling with the situation. She's working and can't join us. Sister Jeanette is on the way back from Florida. We'll speak tomorrow.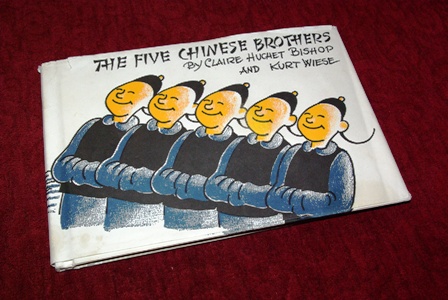 "The Five Chinese Brothers" by Claire Huchet Bishop and Kurt Weise 1938


Life at a Glance
Posted: June 21, 2011

Like many in Seattle, I have trouble realizing it is June. June 21st, even. The longest day of the year. A record 3 days of sunshine in a row barely breaks 70 degrees. My equilibrium is off; until now life is suspended in perpetual March dreariness. People make small talk about the amount of vitamin D they are main-lining. Me, I've been working and working. Coming home at about midnight the other night, I catch a glimpse of roses blooming by the gate. I tell myself that I should 'stop and smell the roses' and take this photo. It isn't about the clarity of the shot, it is about the need to truly savor the moments.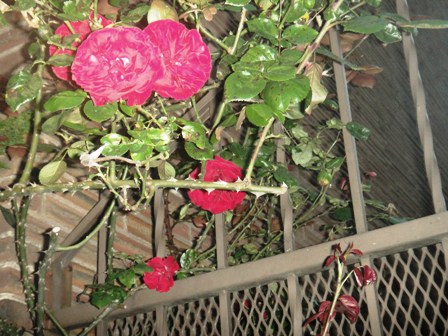 "Apocalypse Now, More than Ever"
Posted: June 11, 2011

My friend Harvey is a poet, writes hybrids of political haiku and Subaru bumper sticker. The title of this blog is from a collection of his I recently read. It stands out in my mind, "Apocalypse Now, More than Ever." The news of nuclear meltdown in Japan after earthquakes and tsunami. Volcanos. Tornadoes. Heat waves. Forest fires. My equalibrium is thrown off kilter. I'm glad to be working, glad to have 400 people to feed this week. Nose to the grind, I can take a break from real time disaster and heartbreak. Cooking is my escape, my oasis in time and space.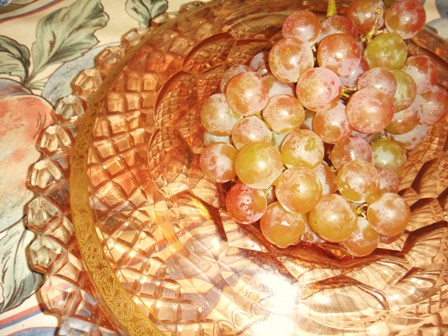 Jane Eyre, Corn Chowder, Yom Kippur and Larry
Posted: May 18, 2011

I'm a person of books. Busy as of late, I miss long hours of turning pages, losing myself in other worlds and other lives. I love to read. There are books for every facet of life, books for every season of every life. I haven't been able to keep every book I've read. Cumbersome as I move from city to city, neighborhood to neighborhood, many end up at the Goodwill bin or left by swimming pools at sunny resorts. Words, like casual acquaintances, leave an impression and recede in memory.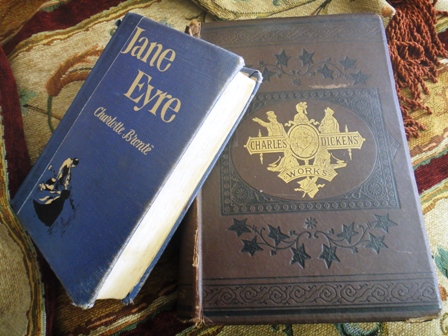 "Jane Erye" (Bronte) and Volume 1 of "The Works of Charles Dickens"


"Eternal Soup" ~ I'm Mortified!
Posted: May 15, 2011

It's been a crazy week. Event after event, we pull long days to positive reviews. As a member of the sandwich generation, I manage calls to my mother and a quick visit erev Shabbat. Sadly, I fear she may succumb to Alzheimer's as has her sister. I feel compelled to check in on her more often. She frequently calls me at work and I don't know what she is talking about. Of course, my mother has a propensity to pick up very odd tidbits off the TV and try to repeat them to me. Something has to be lost in the translation; the world can't be that weird.
My four sisters keep the email chain going with their accounts of my mother's situation. We brace against the uncertainty of the future. Watching the Larry King special on Alzheimer's last week, I am nervous to hear that symptoms may present even at 55 years of age. We're all fair game. Once, my daughters and I are visiting my mom. As she is saying something my eldest turns to face me and silently mouths, "you're next". Thanks.
Aviva, whom I share custody with my ex Marty, seems to have spent more time at my place over the last few months. Since she is driving and can remember my pin number, I let her do the grocery shopping on occasion. Works for me; I live in grocery stores. She mostly makes good choices selecting broccoli, Nutella and chips. I'm into fusion cooking: Nutella on flour tortillas. It is sort of like a crepe, right? I even see on TV that it a healthy breakfast choice. Anyway, shopping gives her a sense of being in control, responsible and grown up. Always a proponent of self-service child rearing, I applaud her attempt at proving her independence.
Recently told by a good friend that Marty and I are the poster children for divorced couples, I take complaints by Aviva against the other household with a grain of salt. Aviva has definite ideas of right and wrong. As of late, she's been ranting about the food at Marty's. Animated and full of hyperbole, she declares that her father doesn't look at fruit and buys it already rotten. There is nothing but beans to eat. I remind her that I worked all through high school at the Pike Place Market. I remind her that I'm a caterer. I tell her that her complaints must be exaggerated. She tells me, "Mom, you wear gloves when you cook...at home!"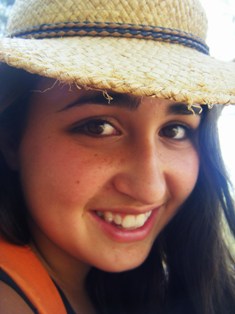 I've been aware (and envious) that Marty and Charla's kitchen is undergoing renovations as of late. Hearing Aviva protest about the stressful food preparations over the months, even I break and email Marty asking what idiot he hired who needed 6 months to remodel a kitchen. Finally, it is done and the ranting has ceased, more or less.
Back to my relaxing weekend. Shabbos is great; nap and more nap. By the end that nears 9:40 pm, I'm driving to Seward Park in pouring rain to pick up Aviva from Marty's. Why she can't stay until morning I haven't a clue. Today, leisurely going through the week's mail, I come across The JTNews, Seattle's local Jewish bimonthly. I see that Marty's column, "A View from the U" is in this issue. We may be divorced but I still appreciate his wit and odd perspective, somewhat irreverent as it is.
This week's title is "Eternal Soup".....(http://www.jtnews.net/index.php?/columnists/item/8359/C6/)
Okay, I'm dying! "This miraculous soup cooks up for Shabbos and, like the lechem panim (the "Bread of the Presence") of the Temple, that stayed fresh from Shabbos to Shabbos, grows tastier as the week unfolds." This is the best description in the entire article. I'm mortified. I'm ashamed by extension and even divorce doesn't redeem my unintentional co-conspirator status. What have I been allowing my kid to eat??! No wonder she has been at my house ranting. I'm embarrassed and humiliated....eternally ashamed. Marty, Marty........