State of the Blog 2012
Posted: February 5, 2012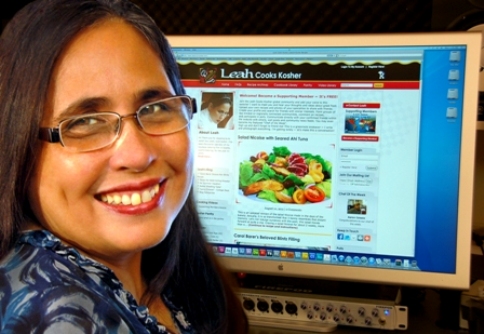 I want to thank everyone who has visited the site, used recipes and contacted me with questions and comments. Doing a 'soft launch' a year ago, I've never gotten around to big promotions of the site. I'm thrilled at the 22,000+ visits to LeahCooksKosher.com. Using the ClustRmap embedded on the homepage, it is really fun to watch more and more red dots fill the map and get larger. My knowledge of world geography is increasing and I'm intrigued at who might be logging on and where they live.


Seattle Snow Days
Posted: January 20, 2012

Catering is a time sensitive business; more than even UPS next day deliveries. We don't get 'next day' options. We don't really get 5 minute options (she says with a smile!) The party starts when the client says it starts and that is about it. Enter Seattle snow.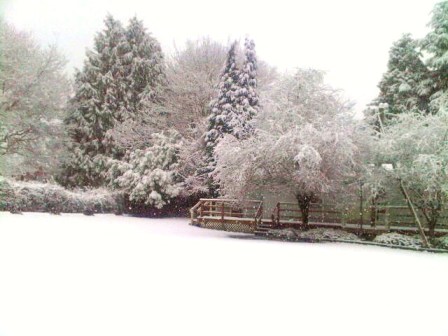 A View from the U and the JTNews
Posted: January 4, 2012

A friend who spent winter break in Hawaii returns and emails me: "Did you see the full-page fiasco information in the JT News about Marty's column?" I didn't take time over the break to read the paper. I do a search and get the update from Joel Magalnick, editor. It prompted the following letter from me emailed to the JT News last night.


Technical Difficulties
Posted: October 25, 2011

Just as everyone is scrambling to get a routine back after the holidays...or challah-daze, I am happy to report that I feel human again. Short work weeks and lots of cooking, LOTS of cooking, left me wondering where I was before the madness started. Taking stock of the unopened mail, unpaid bills, proposals sitting waiting to be done all the while juggling the 5 events I have this week, part of me wants to go back to bed.
Staying up until 2:30 am Monday morning, I do triage on the pressures pulling me all directions. Taxes and balancing accounts first, with Hillel expenses categorized, I can focus. My training at Nordstrom back in the day includes learning that balanced accounts clear the mind. Confirming details of my events this week, I know what I'm doing. What remains are proposals for January through June.....I need another week!
The website has suffered a bit through neglect. Not enough hours in a day, not enough days, my photo files sit waiting for me to upload recipes. I'll try to get one up next. I'm having some glitch uploading photos into the blog....hence, I've been quiet on the blog front for a few weeks. Got my guy on it now.
Working through my list, I know I'll be relieved when caught up.


It's A Shark!
Posted: September 19, 2011

Done! Done, done and more done! It has been a marathon since Tisha B'Av. Six weeks of back to back events ending with the Stand With Us reception prior to their very successful presentation yesterday at McCaw Hall. Sheer will eeks out savory and sweet tidbits for 475 guests. The event doesn't suffer for being the end of the line; my perfectionism streaks across the finish line.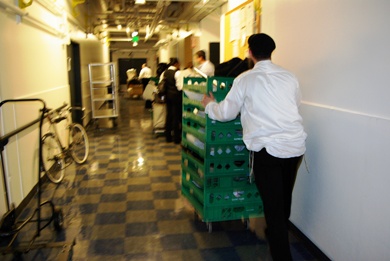 Very long hallways to the loading dock
Phillip, owner of Noshaway, has the next reception for The Jewish Federation. It's been a community day at McCaw Hall and lots of familiar faces are in the building. Phillip and I, viewed as 'competitors', have much in common given the market we serve. I consider him a friendly rival, we each have our followers. I made the decision long ago not do the jumbo sized, mega events. Too many plates, too much effort. Hats off to Phillip and Arthur for biting off that biz. Exiting the building, we pass Phillip and his wife Dana in the downstairs kitchen. "Have fun!".....