Back in the Kitchen
Posted: July 30, 2012

The "Three Weeks" and "Nine Days" are over. I'm guilty of conflicting feelings; on one hand, the period of mourning should be just that and a time of reflection. That said, as a very busy caterer, I look forward to the down time. Parties are incongruous with the solemnity commemorating the destruction of The Temple. Kids are off to camps. I can catch up on paperwork....and, sleep.
People wonder how I do "it", party after party, simcha after simcha. Shabbat is necessary and I love, love that a power greater than myself gives me permission to do nothing one day a week. I need that; boy do I ever. And, once a year, I need the "Three Weeks" and this year more than ever. It's been crazy busy, thank G-d. With Aviva in Israel for a month and the Fourth of July behind me, I relish a few weeks without events....and, a few weeks to play in the new video kitchen.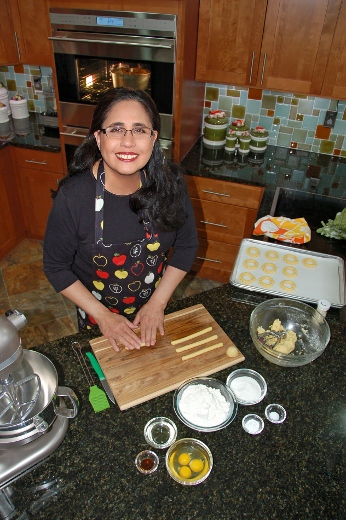 Working on new videos


Life Cycles
Posted: May 9, 2012

Yesterday, being the first bona fide work-is-optional day since well before Passover, allows me to attend the funeral of a young 40-something mother in the community. Alternating catering funerals and brisses over the past weeks, I'd felt small relief that births outnumbered deaths. My unofficial statistic offers little comfort when confronted with the life-is-optional reason for joining the community in burying one of our own.
My work doesn't often offer time for being on the rejoicing end of a simcha. The back of the house is where my energies are spent. I consider it an honor to assist and suport a seamless celebration of a Jewish lifecycle event. I miss countless weddings, bat mitzvahs, bar mitzvahs, shul dinners and school auctions. I try to never miss a funeral in my immediate community. As a convert, I find the art and functionality of the Jewish burial intensely real and quietly intimate. As friends and family shovel, the sound of metal on rock, gravel on wood fills the hollow of uncertainty within my soul. I don't know what lies beyond. We release the dead and comfort the living. Funerals are important and a community matters.
The Rabbi spoke with eloquent familiarity having been a mentor and friend of the deceased and her family. Speaking with authority, offering insight, wisdom and consolation, his words are heartfelt. He ends his eulogy with encouraging words that in the face of ultimate loss and grief, choose to love more not less and choose to give more, not less. Let us say, Amen.


State of the Blog 2012
Posted: February 5, 2012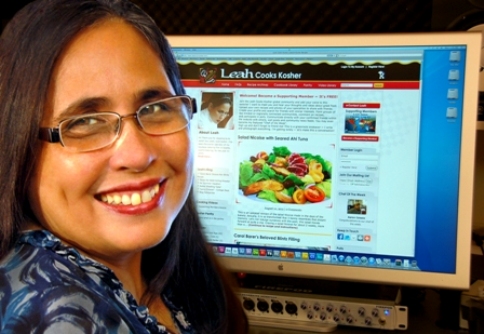 I want to thank everyone who has visited the site, used recipes and contacted me with questions and comments. Doing a 'soft launch' a year ago, I've never gotten around to big promotions of the site. I'm thrilled at the 22,000+ visits to LeahCooksKosher.com. Using the ClustRmap embedded on the homepage, it is really fun to watch more and more red dots fill the map and get larger. My knowledge of world geography is increasing and I'm intrigued at who might be logging on and where they live.


Seattle Snow Days
Posted: January 20, 2012

Catering is a time sensitive business; more than even UPS next day deliveries. We don't get 'next day' options. We don't really get 5 minute options (she says with a smile!) The party starts when the client says it starts and that is about it. Enter Seattle snow.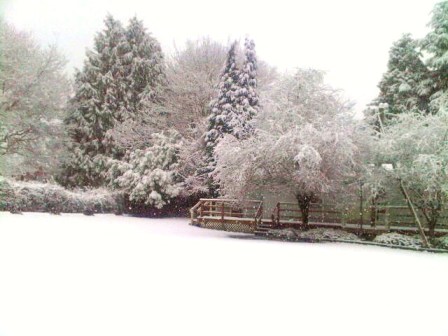 A View from the U and the JTNews
Posted: January 4, 2012

A friend who spent winter break in Hawaii returns and emails me: "Did you see the full-page fiasco information in the JT News about Marty's column?" I didn't take time over the break to read the paper. I do a search and get the update from Joel Magalnick, editor. It prompted the following letter from me emailed to the JT News last night.