Bali in Service
Posted: February 6, 2011

It is the rainy season in Bali, La Nina wrecks havoc on Australia and we are to the northwest catching torrential rainfall. It is fine with me as I'm pretty much in a seminar room all day. Here, near the equator, the days and nights are fairly split. I'm not big on going out at night in the tropics, being a particular delicacy for mosquitoes. And, as far as being a party girl, kosher caterer is about as fun as I get!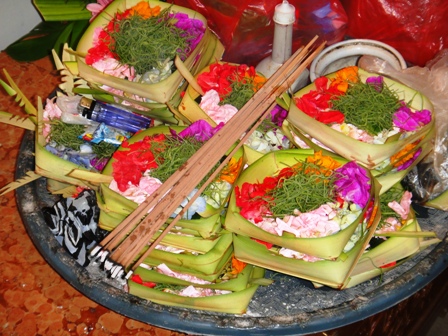 The Rambam and Martin Buber
Posted: February 3, 2011

Entering the cholent competition last month at shul, I was asked what I would bring with me if I were stuck on a deserted island. Other contestants thought iPad and Smart Phones. Hmm, I said 'tongs', as it is stated in Pirkei Avot, you need tongs to make tongs. We'll if I'm going to touch anything on a deserted island, I wanted tongs. Besides, I didn't even remember to bring a power adapter to Bali.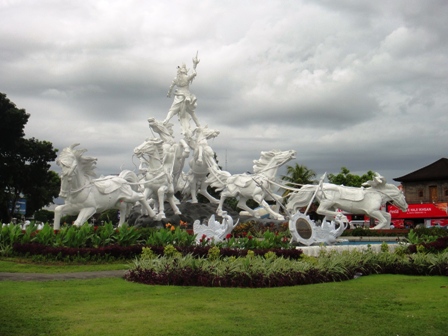 Ahead of Your Time
Posted: February 2, 2011

I'm in Bali ~ sitting on the balcony level of my very nice hotel overlooking the main lobby entrance. Not only is this the only place to get free wi-fi, it is prime real estate to see who else is staying here. So, the ulitmate multi-tasker that I am gets to both sight see and work.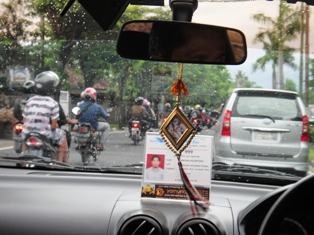 新年快樂 Gung hei faat choih
Posted: January 30, 2011

My friend Sue stops by on Shabbat and mentions that Chinese New Year is celebrated this week. We grew up in an ethnically diverse neighborhood so these holidays are notable. We greet our Chinese friends with 'gung hei faat choih' - the greeting for happiness and prosperity. Sitting at the local kosher vegan Chinese restaurant last night, I extend greetings to the loyal staff who have worked there since the Ming Dynasty. It is a big deal to the Chinese and I remember during high school the exchange of tangerines with leaves and stems intact, along with the red money envelopes...more good luck and prosperity.
This morning, while lying in bed, I remember watching Rachael Maddow last year at this time. She is discussing the Chinese New Year and the travel in China as everyone rushes home for the holiday. It is an event described as the largest human migration in history. I have a 3 hour layover in Hong Kong. I'll now join the largest human migration in history. Online check-in with Cathay Pacific posts a number of travel advisories. One of them is the huge numbers of travelers at this time.
Another is that Bali Ha'i, which I am choosing to mean volcano, is erupting and causing flight cancellations and rerouting.
In addition, the US State Department doesn't recommend travel to Bali, and if you are there, doesn't recommend the water or alcohol!
Adding canned tuna, rice crackers, and chocolate covered raisins to my shopping list, I tell myself it will all be fine. "Sam seung sih sihng - Accomplish that in your heart"


Bali Ha'i or Bali Chai?
Posted: January 29, 2011

Wow. I'm leaving for Bali on Monday night to meet some friends. Feeling a bit of ticket buyer's remorse, I wonder what possessed me to think that I could possibly leave for a vacation now. Booking the reservation just prior to Rosh Hashana, I feel deserving of a break. August is intense with catering, September and October are crazy, and then the website project over-took November until today....and, tomorrow.